We're unsure if the tiny yoga mat Lulemon sent this woman is a cat yoga mat or simply a kneeling mat, and we don't care. After ordering a yoga mat from the company, she was surprised when a tiny yoga mat was delivered with a full-size mat. You'll agree that the tiny mat is purrfectly cat-sized, though!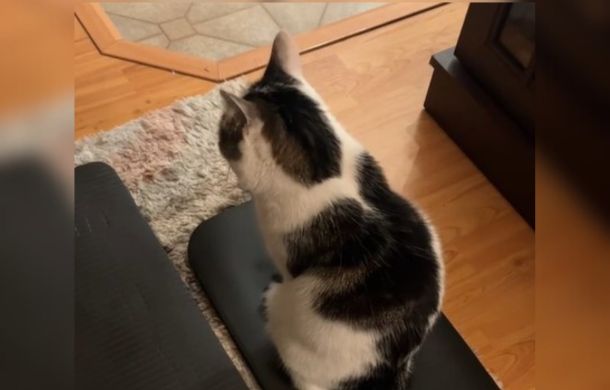 The cat yoga mat has prompted daily bonding sessions between the cat's mom and her little darling.
It appears that mom might be getting in some good poses. The cat seems more interested in relaxing on the padded perch. I think all of us need a cat yoga mat in our lives, or a dog yoga mat, bunny yoga mat, whatever species your pint-sized buddy… they need their own version of this!
You can find the source of this story's featured image here.
Want to be happier in just 5 minutes a day? Sign up for Morning Smile and join over 455,000+ people who start each day with good news.