When life gave Grayson Roberts lemons, he made lemonade. This 9-year-old boy, who has been blind since birth and endured 32 surgeries, didn't let life's hurdles stop him. Grayson had dreams: seeing the Great Wall, visiting Japan, Dubai, and Hawaii, and most importantly, becoming a rock star. With a lemonade stand and a heart full of determination, he started on a path that would inspire his community, celebrities, and the world at large.
Grayson's summer was set to be a quiet one after a surgery in July. However, his mom, Terica Roberts, had a bright idea: a lemonade stand. And just like that, "Limitless Lemonade" was born. Grayson, an aspiring musician who plays drums, ukulele, piano, and bongos, began this journey with a simple goal — but he ended up attracting attention that went viral.
A viral TikTok video showed Grayson, a blind child, alone at his lemonade stand, struggling to attract customers. Later, he caught the eye of music manager Charlie Rocket, who brought in 7.2 million followers to Grayson's aid. Indeed, even Blink-182 drummer Travis Barker got wind of Grayson's lemonade stand.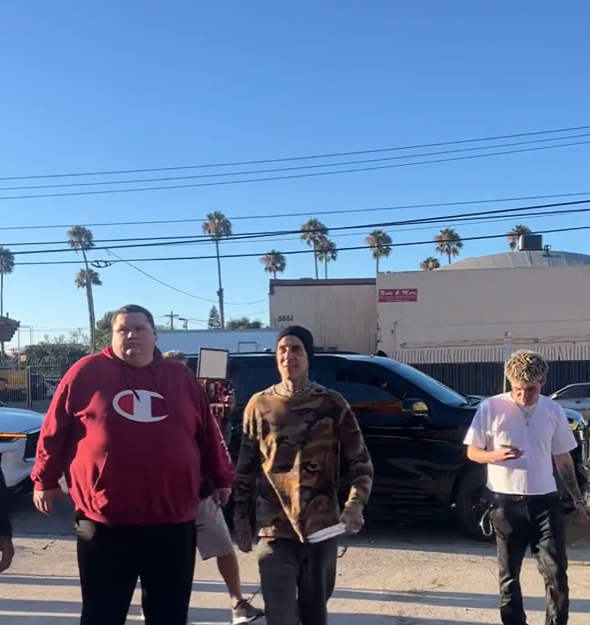 Soon after, Barker dropped by Grayson's stand to enjoy a lemonade and even gifted the young drummer a pair of drumsticks. The two musicians played together, creating a magical moment and drawing cheers from the crowd.
"I am raising money to 'see' the world while I still have a little vision," Grayson stated on his GoFundMe page. And the world responded, helping Grayson raise $20,000 so far for his dreams.
From playing music with his idol to getting his lemonade into stores, this blind 9-year-old has made great strides. "With the money that we raise, he's able to attend an additional music school he's been wanting to go to for a very long time," Terica said, reflecting the joy and pride a mother feels for her unstoppable son.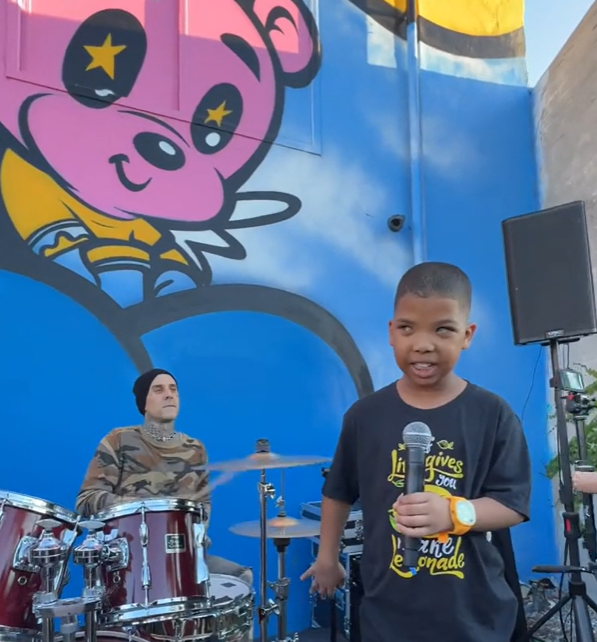 Beyond the typical story of a kid opening a lemonade business, Grayson's story is an inspiring account of the power of determination. In spite of his difficulties, this blind 9-year-old has become a global symbol of hope and optimism. And all thanks to his unwavering belief in himself!
If Grayson's story struck a chord with you, help us amplify his rhythm of resilience! Share this story with friends and family, and help Grayson see the world and keep rocking out.
You can find the source of this story's featured image here.
Want to be happier in just 5 minutes a day? Sign up for Morning Smile and join over 455,000+ people who start each day with good news.