Check out this beautiful duo whose friendship conquers all challenges.
Both Gabe and Arielle are autistic, and Gabe is completely nonverbal. However, the two are able to connect through a bond that goes deeper than traditional means of communication.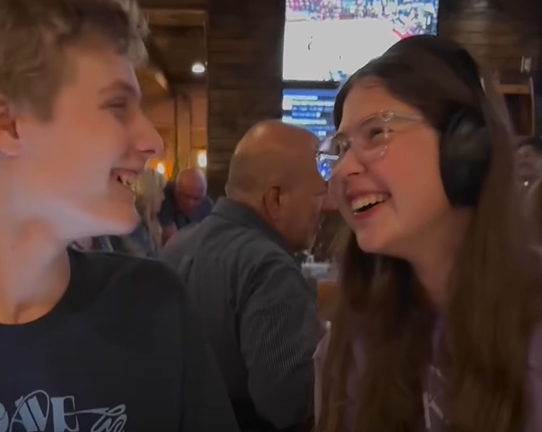 While Gabe and Arielle don't speak to one another out loud, they have a shared love of music that links them together. Catch them dancing and grinning at one another at the Noah Kahan concert in the video! 
The two best friends communicate through glances and touch, and Arielle expressed verbally what Gabe means to her.
"When I'm with Gabe, I don't even think about other things,"she shared with her Good Morning America interviewer. 
Gabe has recently started using a letter board to spell out his thoughts and feelings. When asked about his friendship with Arielle, he spelled "My real serenity is making constant new connections. Special indeed.†
The connection between Gabe and Arielle is undeniable and a true testament to the power of friendship. 
The featured image is sourced from Good Morning America.
Want to be happier in just 5 minutes a day? Sign up for Morning Smile and join over 455,000+ people who start each day with good news.