You never know what a little kindness can accomplish – like stopping a bank robbery!
Michael Armus, Sr. knew something was wrong when he walked into his local bank on Monday morning to deposit a check. The California resident usually had a friendly relationship with tellers at Bank of the West in Woodland, so he sensed the tension as soon as he entered the building.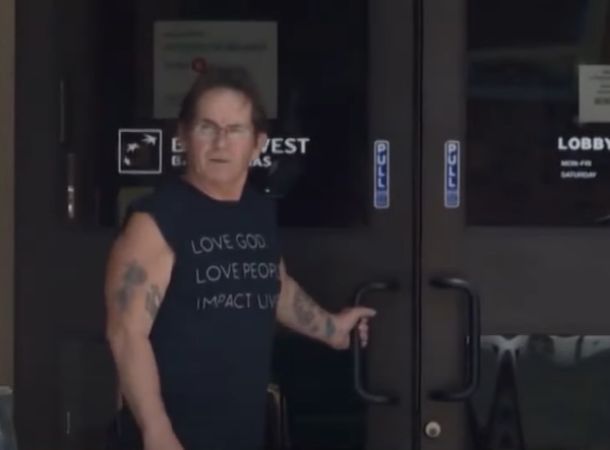 "I'm always joking around," he told news station KCRA 3. However, he recounted that no one was in the mood for jokes that day.
That was when he noticed Eduardo Placensia at the counter, covering half of his face with his shirt. Michael heard him say that he didn't want to hurt anyone. Meanwhile, police say that the 43-year-old had passed a note to the teller, claiming to be armed.
"He was getting irritated," Michael recalled. "He seemed to be depressed, the way he was talking."
As a result, Michael decided to interrupt the bank robbery and ask Eduardo what was wrong.
"There's nothing in this town for me," Eduardo replied. "I just want to go to prison."
After that, he convinced Eduardo to step outside with him, where he gave the other man a hug.
"He started crying," Michael said.
Woodland police arrived at the scene shortly thereafter and arrested Eduardo. It turns out he'd been bluffing about having a weapon; authorities found him unarmed.
Local residents now call the regular at the Bank of the West a hero for de-escalating the situation with his kind actions. Consequently, Michael had a few words to say about the power of empathy.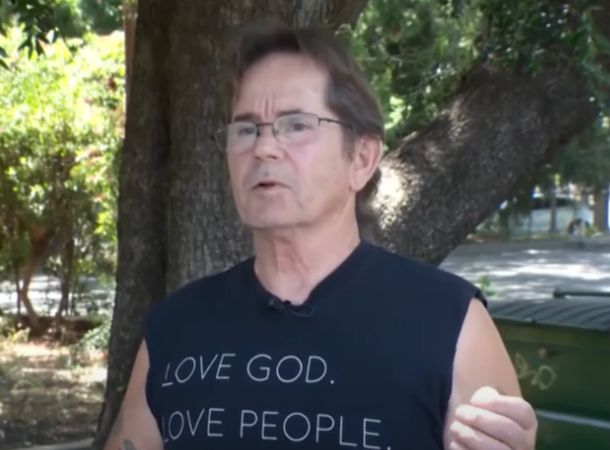 "Love overcomes all things," he said. "People don't realize that. Try to be kind to somebody; it makes a difference!"
Later, Michael revealed to ABC7 that he'd recognized Eduardo, recalling that they'd once been neighbors. Moreover, he also said that the man knew his daughter.
"I felt compassion for the man," Michael said. "I mean, what could happen to this guy to make him want to go in there and just throw his life away?"
KCRA 3 reports that Michael has plans to visit Eduardo in prison.
Watch the video below to see more of Michael's story. Don't forget to spread the power of kindness by sharing!
You can find the source of this story's featured image here.
Want to be happier in just 5 minutes a day? Sign up for Morning Smile and join over 455,000+ people who start each day with good news.