After noticing a tear on their basement window screen, homeowner Gina Lutz knew something wasn't quite right.
"She noticed the screen was all tore off," husband Terry Lutz said. "There were muddy footprints all over the place. She went over and investigated and found him curled up in the corner."
Specifically, the "him" Terry was referring to was an armadillo stuck in the window of Gina and Terry's Kansas home!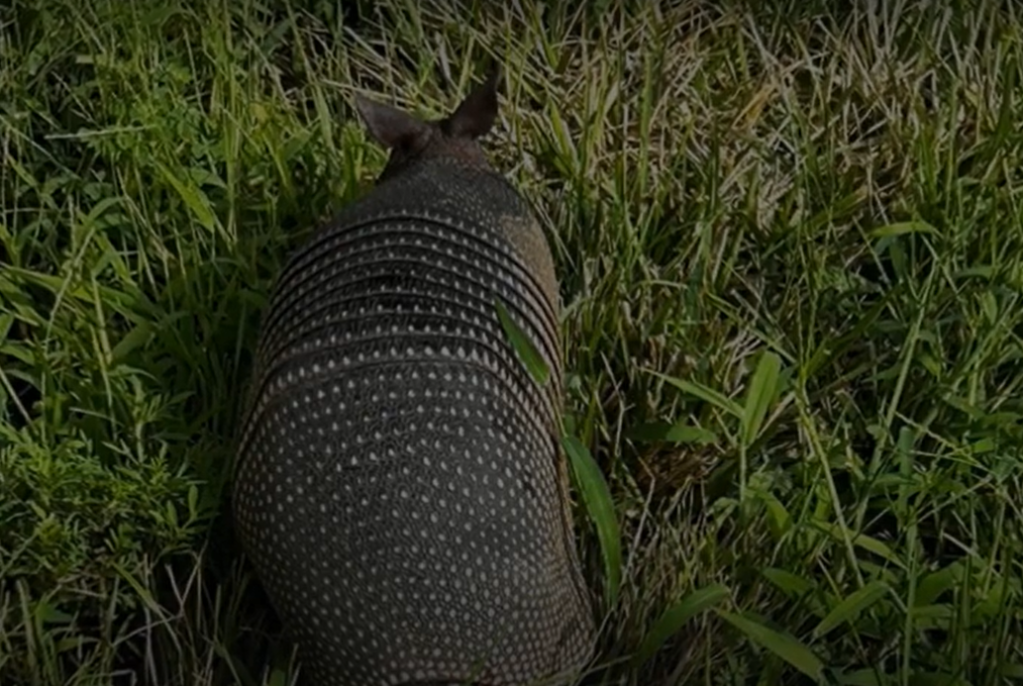 Armadillos aren't common in the northern area of Kansas. While some can survive in southern Kansas, northern Kansas hosts winters that are a bit too chilly for these armored mammals. So this armadillo was certainly a surprise.
"I jumped down there with my gloves on and picked him up," Terry continued.
Once the homeowners set the armadillo down in the lawn, he quickly ran off. Terry and Gina send their well-wishes to their unexpected visitor, with hopes that the armadillo will reconnect with its family.
If you happen to find an armadillo where it's not supposed to be, be careful not to handle the creature directly. In fact, armadillos can carry a wide variety of diseases, including leprosy. Therefore, it's best to call in the professionals to help resolve the situation.
Check out the whole story below, featuring some footage of this unanticipated company!
The featured image for this post is from YouTube.
Want to be happier in just 5 minutes a day? Sign up for Morning Smile and join over 455,000+ people who start each day with good news.