An elderly horse suffering from years of abuse is finally getting a second chance at happiness thanks to this organization! 26-year-old Chester could no longer stand on his own when he was taken in by Gentle Giants Draft Horse Rescue, which led many to believe that the animal's time was up. In fact, the horse sanctuary's social media pages were flooded with comments claiming that prolonging the creature's life was unnecessarily cruel. However, Gentle Giants refused to give up on Chester. After receiving medical attention and, of course, lots of love, the horse is now doing better than ever!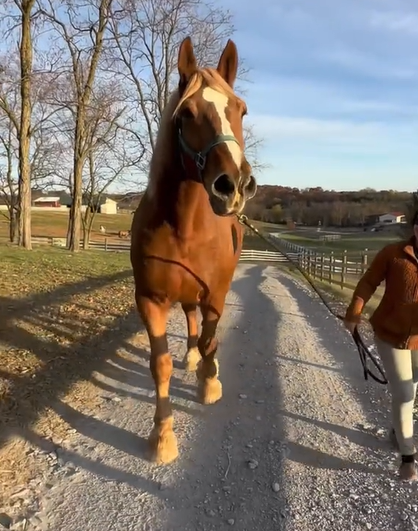 Chester's transformation was so incredible that Gentle Giants decided to create a new program in his honor. Dedicated to saving "diamonds in the rough who just need a chance to shine," Chester's Champions is seeking monthly donations here.
Watch the video below to learn more about Chester's story!
You can find the source of this story's featured image here.
Want to be happier in just 5 minutes a day? Sign up for Morning Smile and join over 455,000+ people who start each day with good news.