Texas is the second largest state in the United States. Alaska is larger in landmass but has considerably fewer people. Texas has three cities with populations over 1 million! Houston citizens number 2.3 million, with San Antonio at just under 1.5 million, and Dallas with approximately 1.3 million residents. For comparison, the entire state of Alaska had 732,673 citizens in 2021! Texas is the second most populated state in the US, with a total of 28,701,845 citizens. Almost 10% of all Americans live in the Lone Star State!
Texas has a really warm climate, but you probably already knew that. What you might not realize is that Texans have more ways to say it's hot than you can imagine. Phrases like, "It's hotter'n blue blazes," or "It's so hot the swimming pool is boiling" are commonplace. If you happen to see a dog chasing a rabbit and they're both walking? It's HOT! Having been to Beaumont, Texas, in August, I can attest to the swimming pool boiling. We found a lot more unique and unusual facts about Texas to share with you, though.
1. Texas Has The Largest Urban Bat Colony In The World
Urban bats mean these critters live in the city, rather than in a cave in the wilderness. Austin's Congress Avenue Bridge is home to approximately 1.5 million bats. Every night, folks gather on the bridge to watch the Mexican free-tailed bats take flight.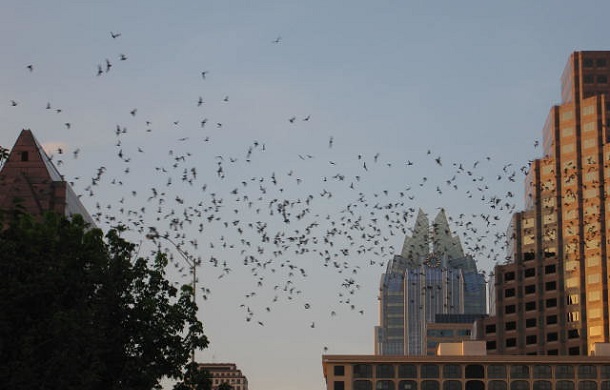 2. Don't Fart In An Elevator In Port Arthur, Texas
Fart jokes are always funny, right? Well, not if you happen to let one loose in an elevator in Port Arthur. That's right, it is illegal to "have toxic emissions" while in an elevator. So, if you're in Port Arthur and suffering from flatulence, you may want to take the stairs!
3. Reschedule Halloween? For A Game?
If you're hoping for a sack full of free candy, you better hope your candy pursuits don't conflict with Friday night football! In Decatur, TX, in 2014, the town opted to celebrate Halloween on Thursday, October 30th because the actual holiday conflicted with game night. If you ever watched the TV series "Friday Night Lights," you know that Texans take their high school football seriously!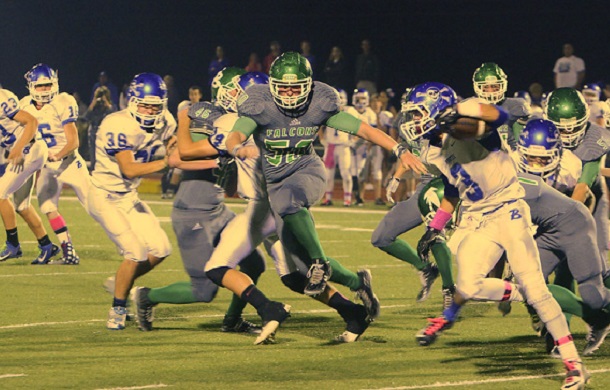 4. Six Flags Theme Parks Owes Its Name To A Texas Peculiarity
In 1961, a gentleman named Angus G. Wynne opened a theme park. Wanting to name it something that would speak to his Texas heritage, he came up with Six Flags Over Texas. Located in Arlinton, the first Six Flags park got its name because Texas has been owned by six different countries. Each of the flags flown over Six Flags amusement parks belongs to one of the countries that have a part in the history of the state.
5. The Word "Texas" Has Its Own Meaning
Texas wasn't always Texas. In earlier days, before the Spanish conquest, Texas was known as "Tejas." Pronounced "Tay-yas," the word means "friends" or "allies." In keeping with the origins of the name, the state motto is "Friendship."
6. Sam Houston, The Most Famous Texan, Wasn't From Texas!
One of the most famous men ever in Texas wasn't born there! Sam Houston, the man the city of Houston is named after, was actually born in the state of Virginia. He slowly made his way across the country toward Texas, but he stopped in Tennessee to serve as their governor along the way.
7. They Build Things Bigger In Texas
The Texas State Capitol is the largest state capitol building in the country. The US Capitol building is slightly larger in square footage, but Texans would not be outdone. The dome on its capitol building is seven feet taller than the US Capitol!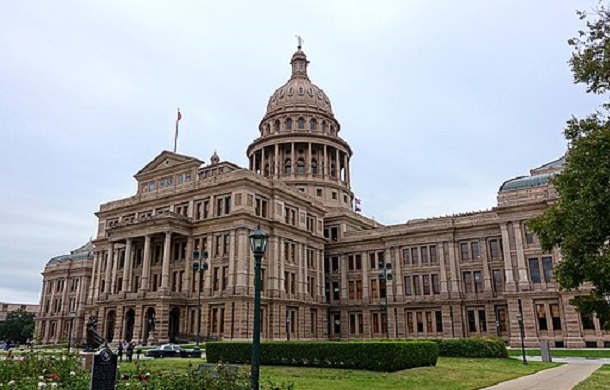 It is plain to see that Texans take their existence seriously. They strive to do everything bigger, and in most cases, they succeed! The San Jacinto monument is the tallest stone column structure in the world! This obelisk, located in La Porte, Texas, is taller than the Washington Monument by a full 15 feet. And if you get a chance, stop by the grocery store and grab a jar of Jalapeno pepper jelly! We hope you enjoyed our foray into the weirdness that is Texas.
You can find the source of this story's featured image here and here.
Want to be happier in just 5 minutes a day? Sign up for Morning Smile and join over 455,000+ people who start each day with good news.