Trigger warning for this article: Mentions of suicidal thoughts.
Ken Doers remembers his rock-bottom as the day he seriously thought about ending his own life. It was also the day he turned it all around. At the time, Ken weighed around 540 pounds. Not only did his weight affect his self-esteem, but it affected his mobility and kept him in an incredible amount of pain.
"I considered myself a hideous monster," he said in his testimony.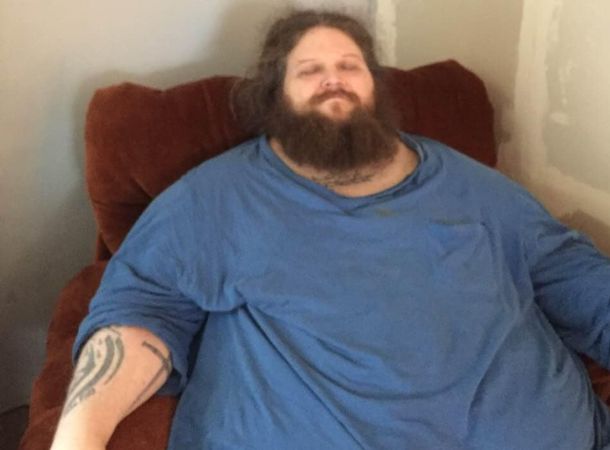 However, it was an incident involving his beloved dog, Lucky, that finally pushed Ken to his breaking point. He described the defining moment in his weight-loss journey in a statement posted to Facebook.
"I remember that day so clearly," he said. "Lucky had to go to the bathroom. But I was in so much pain, I couldn't even get out of bed. I had to roll myself back and forth. Even when I put my feet on the floor, pain shot through my body. It took me forever to get to the front door. Baby steps. That's all I could muster, even with the cane. My knees were screaming at me. I was in so much PAIN."
He continued, "After taking care of Lucky, I went back to bed. I said, God, either take me now, or show me the way. I was going to end it. The people that know me, know that's not an idle threat. I was so far beyond angry with myself that I let myself go so badly."
It was then that one of Ken's friends posted something online that gave him hope. It was a story about another man in a situation similar to his who had been able to lose a significant amount of weight. Through that post, Ken discovered a program called DDP Yoga. Created by former pro-wrestler Diamond Dallas Page, it provided customizable, low-impact workouts that, according to the website, "anyone can do."
Ken signed up for the program and almost immediately started to feel the benefits. Within the first year, Ken lost 140 lbs.
"I could put socks on," he recalled. "I could cut my toe nails. I could drive my van without the steering wheel rubbing my belly. I could use a seat belt. I could leave my bedroom walking forward and not sideways."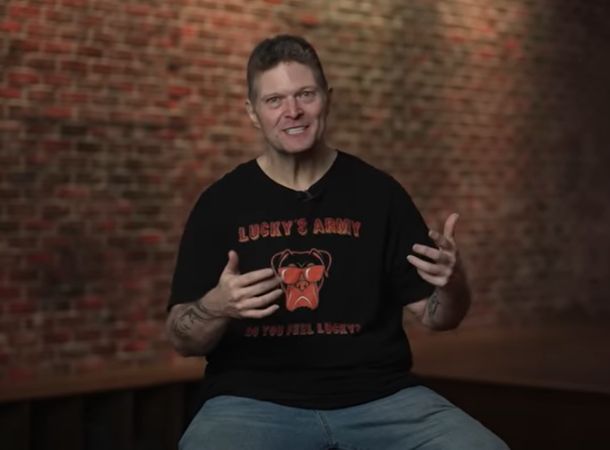 Recently, Ken told his story in a video for DDP, where he spoke with founder Dallas Page. By then, he had lost 305 pounds. Not only did Dallas congratulate him, but he also presented him with a special gift from Nuvia Dental Implants. Traveling to Salt Lake City, Utah, Ken received a set of dental implants to replace the teeth he'd lost.
Ken is now unrecognizable compared to earlier photos – not just because of his weight loss and his new smile, but also because of the newfound joy and confidence in his expression!
Watch Ken Doers' incredible journey in the video below. Don't forget to share!
You can find the source of this story's featured image here.
Want to be happier in just 5 minutes a day? Sign up for Morning Smile and join over 455,000+ people who start each day with good news.