If you think Steve Irwin's spirit was unique, meet his son Robert. The 19-year-old Australian is practically his dad reincarnated. They share the same vibrant personality, boundless enthusiasm for animals, and a spotlight in Australia Zoo. Robert is the wholesome celebrity we didn't know we needed but are incredibly grateful for.
So, let's delve into the key reasons that make Robert Irwin the epitome of wholesomeness.
1. Like father, like sunbeam.
Steve Irwin left big shoes to fill, but Robert's doing it with grace and a smile that lights up the outback — all while being his own person. After the devastating loss of his dad, he doubled down on sharing his love for animals and our planet, showing us the power of staying true to one's values.
2. He played wedding planner for his sister's proposal.
Who needs a proposal consultant when Robert is around? He helped his soon-to-be brother-in-law nail the perfect camera angle for that unforgettable proposal to his sister, Bindi.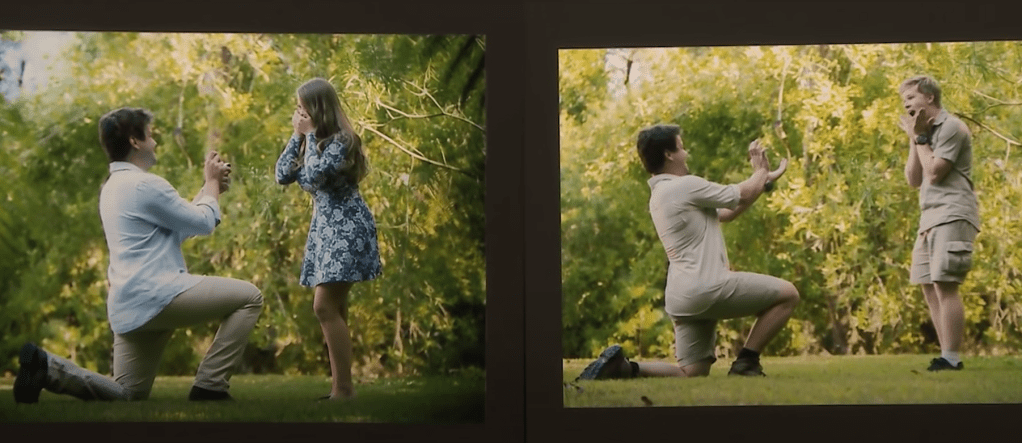 3. He gifted his mom an early birthday painting.
When your son gives you a painting for your early birthday, you know you've raised a keeper. Robert's artistic flair is just another way he shows love to his family.
4. He speaks fluent "animal."
Being an animal whisperer isn't just a job or a role; it's his calling, and he's made it his mission to help us all understand and love the natural world.
5. Young Robert's promise became a touching tribute to his dad.
As a 2-year-old, he wanted to fix his dad's motorbike for heavenly rides. At 19, he restored it and relived memories of family rides around the zoo, sharing his joy and nostalgia with the world.
There's no denying that Robert Irwin is a heartwarming blend of his late father's charisma and his own unique spark. Whether you're touched by his love for family or impressed by his boundless commitment to wildlife conservation, he's a wholesome force we can all rally behind.
Want to spread a little sunshine today? Share this article and let the good vibes roll.
You can find the source of this story's featured image here.
Want to be happier in just 5 minutes a day? Sign up for Morning Smile and join over 455,000+ people who start each day with good news.