Halloween is traditionally a fun holiday full of both festive and scary costumes. Children dress up like princesses, pirates, sports heroes, and monsters to walk their neighborhood in search of sweet treats. This tradition has developed over the years, and few people know the true origins of Halloween and jack-o'-lanterns.
To learn about the history of Halloween, we must go back many years. In the 8th century, November 1st was declared All Saints Day by Pope Gregory III, a day to pay tribute to saints. The night before this was referred to as All Souls Day or All Hallows Eve, which eventually became known as Halloween. Before this Christian celebration, the pagan holiday of Samhain (pronounced "SAH-win" in Gaelic traditions) was observed. The church aimed to discourage people from celebrating this holiday, so it merged some old customs and traditions into the new Christian holiday.
1. Pumpkins Weren't The Original Jack-O'-Lanterns
The first jack-o'-lanterns were crafted from turnips! There are several differing accounts of the history of the jack-o'-lantern, but this tale comes from Irish folklore. According to the legends, a man named Stingy Jack trapped the devil. He promised to release the malevolent spirit only if he promised that Jack would never go to the devil's home. When he died, Jack found out that his soul wasn't going up, either, and he was forced to wander the earth as a ghost. In the story, the devil gave Jack a glowing coal in a hollowed-out turnip to light his path. Others began carving scary faces in turnips to ward off evil spirits. When Irish immigrants came to America, turnips were scarce, but pumpkins were plentiful. Now, pumpkins are the mainstay for jack-o'-lanterns, and few people know the actual origin and many legends surrounding this Halloween tradition.
2. Pumpkins Grow Everywhere (Almost)
Unless you happen to be in Antarctica, chances are that pumpkins are grown locally near you. Among the top pumpkin growers are California, Illinois, Ohio, and Pennsylvania. In the United States alone, we produce more than 1.5 billion (yes, billion with a B) pounds of pumpkins every year! That's a lot of pie!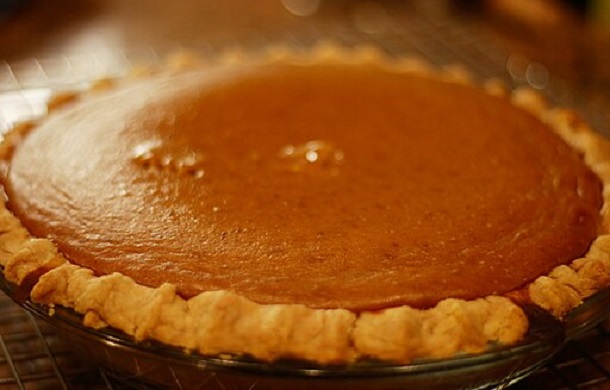 3. The Great Jack O'Lantern Blaze® Lights Up New York!
The Great Jack O'Lantern Blaze® is an event that began in 2005 in the Hudson Valley. More than 2 million visitors enjoy the brightly lit walk. The display includes thousands of hand-carved pumpkins. There are two locations for this event. The first is at Van Cortlandt Manor in Westchester, NY and the other is at Old Bethpage Village Restoration in Old Bethpage, NY. Both locations are historic landmarks and the proceeds from ticket sales support Old Bethpage Village Restoration and Historic Hudson Valley restoration projects and upkeep.
4. The Heaviest Jack-O'-Lantern Originally Weighed More Than A Ton!
According to Guinness World Records, the heaviest jack-o'-lantern started as a pumpkin that weighed a whopping 2,684 pounds and two ounces before carving. Udo Karkos, a German pumpkin carver, highlighted the masterpiece with a face and other decorations. The grower was Stefano Cutrupi, and the pumpkin was grown in Tuscany, Italy. When the carving was complete, the huge jack-o'-lantern was on display on November 6, 2021, at the Ludwigsburg Pumpkin Festival in Baden-Württemberg, Germany.
5. Keene New Hampshire Owes Its Revitalization to Pumpkins!
Keene, New Hampshire, was dying the death of small towns everywhere. There was no sign of things improving. Then, at a city planning meeting, a suggestion was made to decorate the whole town with pumpkins. Or, more accurately, with carved pumpkins! Some scoffed at the idea while others embraced it. The idea caught on, and now Keene holds the world record for the most lit pumpkins displayed simultaneously. Keene was a highlighted city in the HGTV show "Pumpkin Wars." The show watched two towns, Keene and Highwood, Illinois, compete for the world record. Keene held the record for most of the past decade, losing to Highwood once. Keene continues topping their record, and Highwood is still a viable competitor. Needless to say, Keene is now a thriving community, and they owe it all to jack-o'-lanterns!
We hope you enjoyed our look at jack-o'-lanterns. It doesn't matter that no one knows the history completely. Jack-o'-lanterns are a part of our traditions and bring us joy and wonder as we navigate the season.
You can find the source of this story's featured image here and here.
Want to be happier in just 5 minutes a day? Sign up for Morning Smile and join over 455,000+ people who start each day with good news.