It's never too late to do what you love — this sentiment has become increasingly popular over the years. It can be easy, however, to look at others and think, "Sure, maybe they can, but I can't." From the outside, it can seem as though you're the only one whose life hasn't perfectly fallen into place. Still, knowing this to be true and feeling it are two entirely different beasts.
That's why Mary DeAngelis, Jayne Brown, and Alberti Popaj, three talented QVC hosts, are happy to share with you their own unexpected journeys in life. They all have jobs that they love, but their paths to getting there certainly didn't go as planned.
Mary DeAngelis
Growing up as a military kid, Mary DeAngelis ended up moving 30 times in her life before settling down where she lives now. She didn't realize it at the time, but this lifestyle helped prepare her for a career she never would have expected she'd want, much less get.
At first, Mary worked at QVC as a Call Center Supervisor. Here, she was able to listen in on the kinds of conversations customers and representatives would have, opening her eyes to what so many of them sought after: Permission.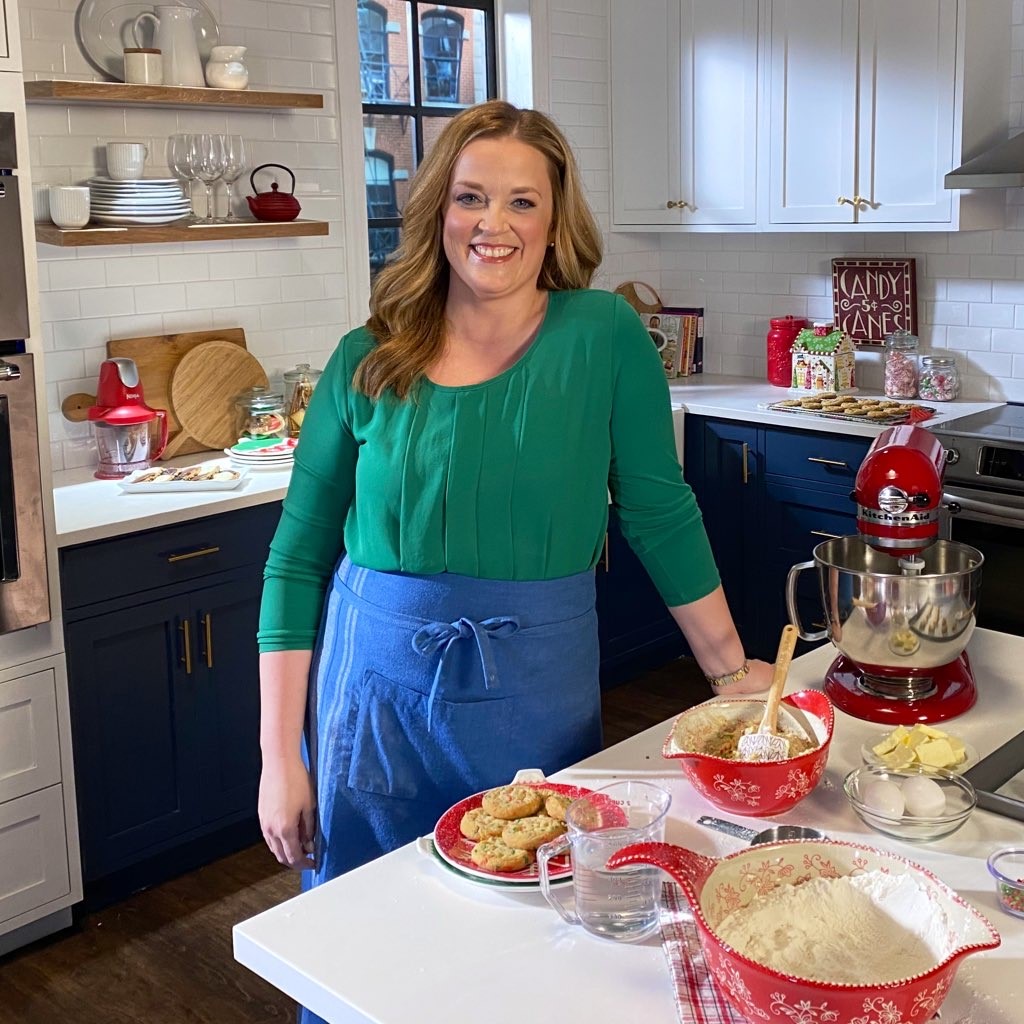 Sometimes, it was as simple as someone casually mentioning they weren't going to order pants in the color they liked because they didn't think they wouldn't look good on them.
Knowing that these were the types of struggles QVC's customers were facing has helped Mary greatly in her role as a host. But before she took on this role, she was tasked with interacting with customers live on social media as a Social Host.
This solidified her desire to pursue the job she has today. But with limited experience in broadcasting, she felt she didn't have much of a chance. Still, she found the courage to simply let someone know she was interested — and it made all the difference.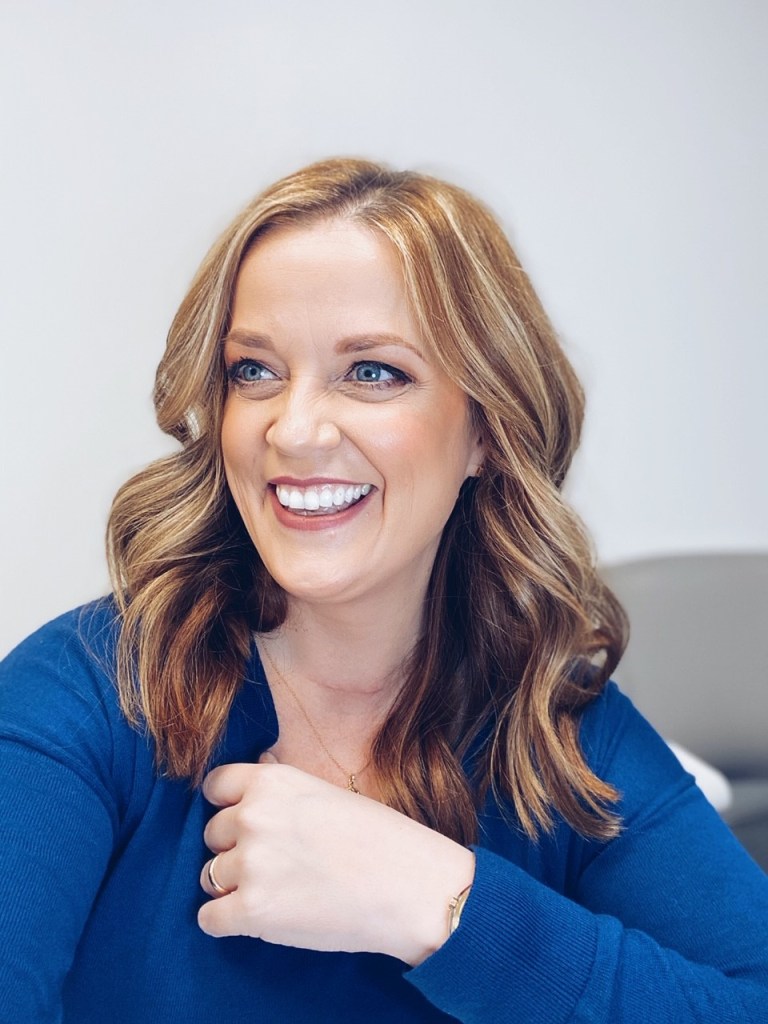 "I am a huge advocate of people taking charge and saying … I don't know if there's any positions open, but I'm interested," Mary told InspireMore.
Mary quickly proved herself to be a skilled host. Best of all, she loved it! In fact, she wondered for a bit why it was that being live on television came so naturally to her, but then she realized: Frequently moving as a kid helped her become adept at meeting new people, being herself around new people quickly, and taking on situations unfamiliar to her.
That's why, no matter how unlikely a dream may feel, Mary encourages others to take a chance on themselves.
"Always let your excited be louder than your scared," she said. "It's easy to say, but if you can let yourself feel more excitement about an unknown or invigorated by a different opportunity, that will eventually become more of a norm than a total frustration."
She also recommends joining groups online as a way to start interacting with a community of like-minded folks. Because, with the resources that can be found on the Internet, you'd be amazed at what all you can do.
"It's never too late to do what you love or try something new in that regard," Mary said.
Jayne Brown
When we compare our own path in life to others, it can be easy to feel as though we're falling behind. But Jayne Brown is the perfect example of why it's okay for your path in life to change as you get older.
When Jayne first joined the workforce as a teen, she went into retail at Granite Run Mall in Pennsylvania. She hopped around a few stores before her genuine passion for fashion got her the role of Visual Merchandiser for JC Penney.
Having the ability to choose what clothes customers would get the chance to purchase was a dream for Jayne. She recognized that fashion is more than what we wear — it's a form of self-expression that can boost our confidence.
That's why, when those elements of her job were taken away, she and some co-workers began to look for other opportunities. Luckily, that's how Jayne found QVC. This shift from a manager position to an Assistant Buyer at QVC is not what Jayne had imagined. But her unknown future became even more unpredictable when she found herself interested in becoming a host for the shopping network, a position that would allow her to use her sales skills and creativity.
"There were definitely times when I had some self doubt," Jayne admitted to InspireMore. "Like can I really do this? Am I worthy? Am I the person for the job?"
Still, with encouragement from her family and friends, Jayne auditioned — and the rest is history! Now, Jayne is able to use her love for connecting with others and self-expression through fashion to help more people find their style than was ever possible in her previous roles.
"All of us are talented and everyone has that special thing that they're very good at, and it takes a while to figure out what it is," Jayne explained. "It took me working through retail for many years … to realize that I definitely have an ability to connect with people."
Jayne's journey to finding a job she genuinely loves wasn't linear, but now that she's here, she couldn't be happier with how everything turned out.
"I love that I can be myself and present good products at great prices and be confident knowing that everything that I say and do is authentic and truly genuine," she said. "That's something that gives me a lot of joy."
Alberti Popaj
If you looked over a summary of Alberti Popaj's life, you'd think it came straight out of a movie. Growing up with an Albanian family in Manhattan, he's always had the drive to do his best, no matter what it was he was doing at the time — and he's certainly taken on many roles!
From the age of 13 to 26, Alberti and his brother performed music, often at weddings. This eventually turned into a legit career with an album and concerts with thousands in the audience and Alberti as the star!
He took a career shift, however, when he attended NYU for their finance and information systems program. While he thrived in that field, ultimately, he ended up finding a different passion in life — and it all started because of a date.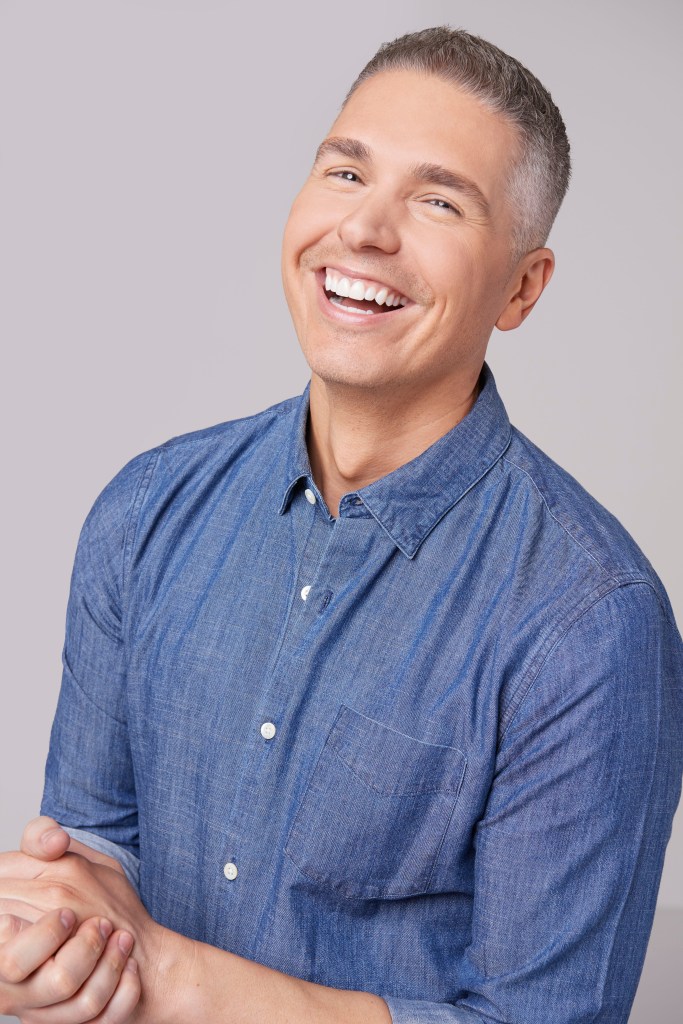 His date was in town for QVC, a company Alberti didn't really know anything about. But as soon as he watched, he was hooked.
"I literally felt a calling," Alberti told InspireMore. "Goosebumps. And said I'm going to do this one day."
From there, Alberti took acting classes and got sales jobs, all the while making it clear that his ultimate goal was to work for QVC. In making his dreams known, a former co-worker was able to finally give him his chance.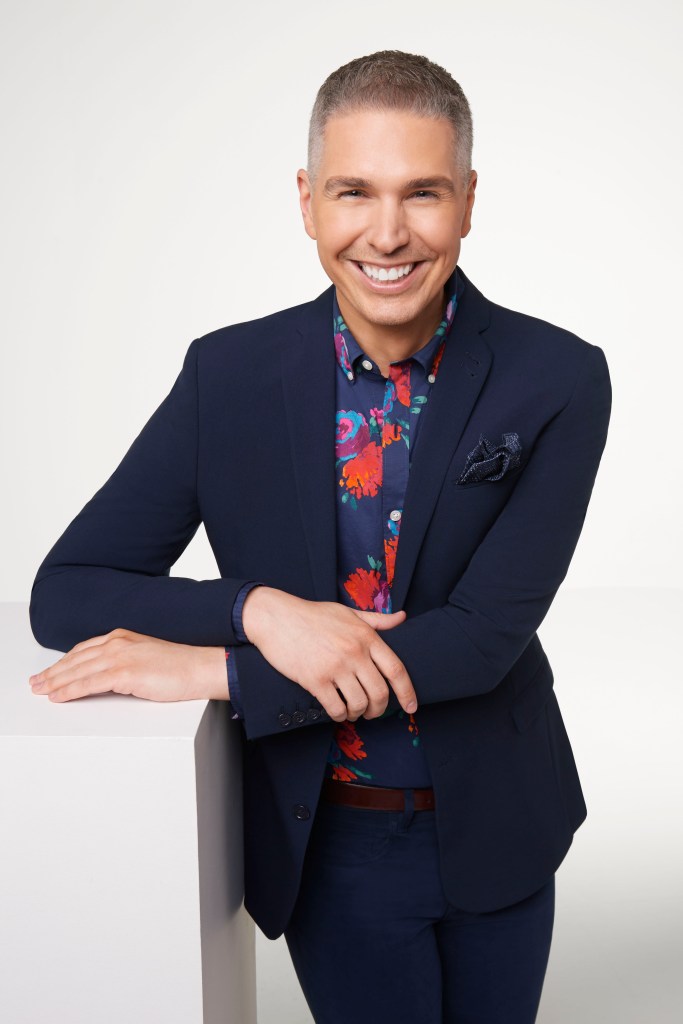 The coworker was going to be on QVC, and they needed someone to join them on air as a guest. Two years later, he auditioned again for a role as a permanent Program Host, and it was his!
That's why Alberti says that it's important to be open to your path in life and to trust that you will get to your destination. One way to take some control is by connecting with others who you admire and identifying mentors.
"There's no such thing as a coincidence," he said. "If you have a desire in your heart, I really believe that's God-given. That's something you can't deny, and it's something he is not denying you either."
---
While it's true that there are some people who are practically born knowing exactly what they're meant to do, most of us are going to go down many paths in life — and that's okay! What you love doing today may change in the next decade or two. What matters most is that, should that time come, you remember it's never too late to pursue a new dream, no matter how big or small.
**We couldn't do all the good that we're doing without incredible partners like QVC. We hope you'll join us in supporting them!
Want to be happier in just 5 minutes a day? Sign up for Morning Smile and join over 455,000+ people who start each day with good news.