Got a major case of wanderlust? Prepare to have your jaw drop at these 29 beautiful places in nature.
We're almost skeptical that they really exist…excuse us for a minute while we catch our breath. Check them out below and let them take you to another world!
1. Sena de Luna, Spain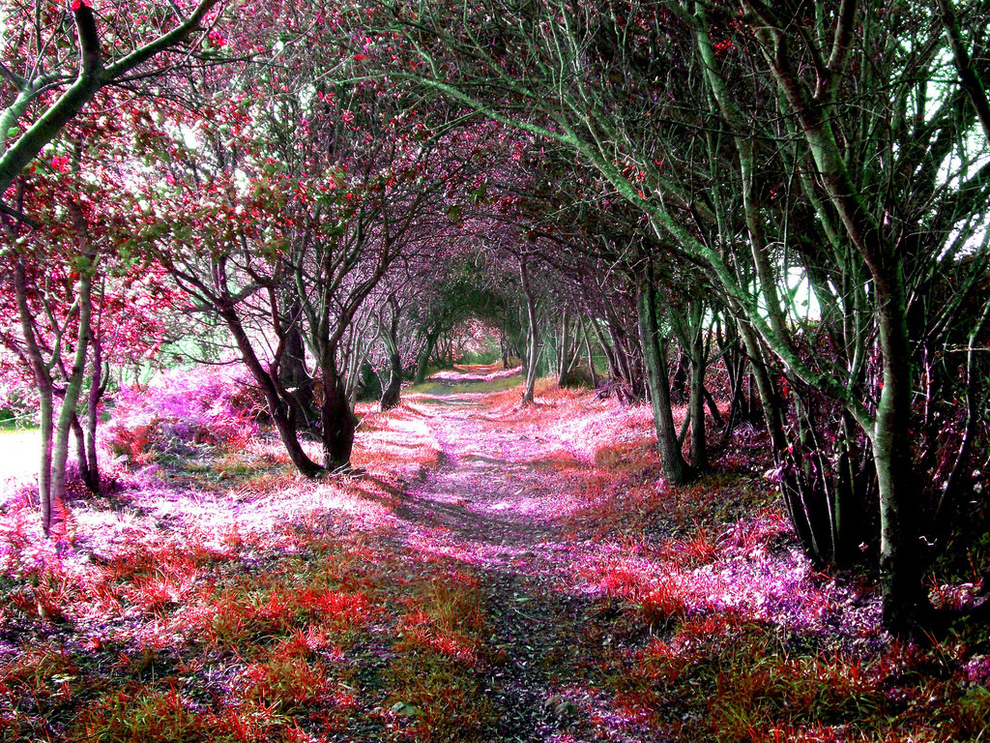 2. Wisteria Tunnel at Kawachi Fuji Garden, Japan
3. Yellowstone

 National Park, USA
4. Zhangye Danxia Landform, China
5. Mossy Inlet, Iceland
6. Lavender Fields, UK
7. Big Island, Hawaii, USA
8. Tulip Fields, Netherlands
9. Emerald Pool at Subway, Zion National Park, Utah
10. Bonn, Germany
11. James Bond Island, Thailand
12. Tunnel of Love, Kleven, Ukraine
13. Antelope Canyon, New Mexico, USA
14. Proxy Falls, Oregon
15. Jacarandas Walk, Pretoria, South Africa
16. Mitre Peak, Milford Sounds, New Zealand
17. Fukuroda Falls, Ibaraki, Japan
18. Aurora Borealis, Norway
19. Laburnum Tunnel in Bodnant Gardens, UK
20. Angel Falls, Venezuela
21. Ashikaga Flower Park, Tochigi, Japan
22. Seljalandsfoss Waterfall, Iceland
23. Hitachi Seaside Park, Japan
24. Giant's Causeway, Ireland
25. Dark Hedges, County Antrim, Ireland
26. Moraine Lake and the valley of the Ten Peaks, Banff National Park, Alberta, Canada
27. Grand Canyon, Arizona, USA
28. Waitomo Glow Worm Caves, New Zealand
29. Location unknown/ideal nap spot.
Rest easy dreaming of these natural wonders.
Want to be happier in just 5 minutes a day? Sign up for Morning Smile and join over 455,000+ people who start each day with good news.