Did you know April 21st is Husband Appreciation Day?
It's always fun to have an excuse to celebrate your love, but buying presents or going out on a date can get pricey. That's why we've come up with twenty-five quick ideas to let your husband know you appreciate him without spending a dime.
Check them out below!
1. Send a funny text message.
---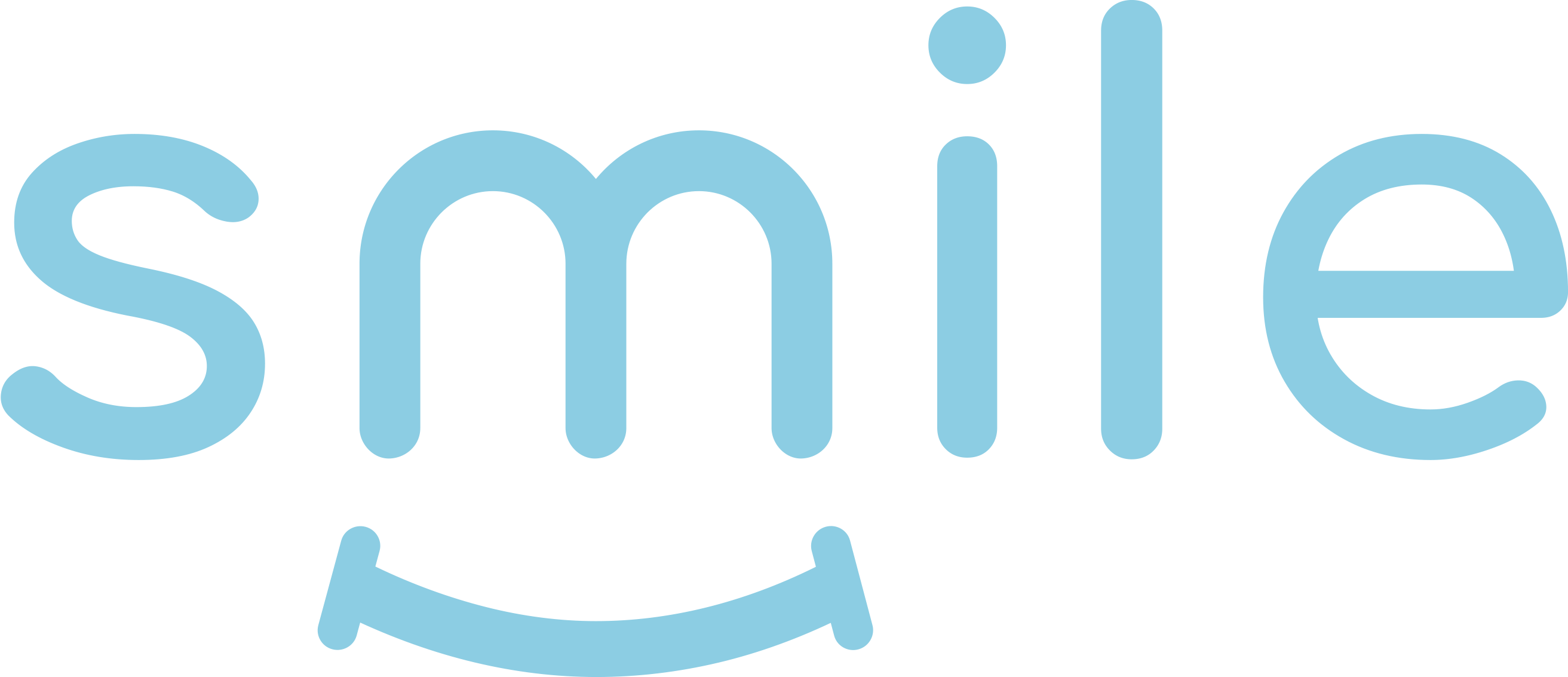 Sign up for our free daily email.
Stay inspired 6 days a week with Smile by InspireMore,
the #1 good news email read by 700K+ people.
---
For a guaranteed smile, send him an "inside joke" that only he will get. Animated gifs are a fun way to remind him of a funny scene from your favorite movie or TV show.
2. Clean up and declutter one room of the house.
Just one little room! Why not start with the dirty clothes you left on your side of the bed? Or the perpetually-cluttered family room? A small gesture like this will really make his day.
3. Surprise him with an activity you know he loves.
What's something that you know your partner likes to do, but you never quite feel up for it? Even just taking the dog for a walk in a local park will cheer him up.
4. Take the kids out and let him have the house to himself for a few hours.
Everybody needs downtime, and busy parents often feel like they never get any "alone" time. A few hours of uninterrupted quiet time can really help him rejuvenate.
5. Do the dishes.
Nobody enjoys doing dishes, so take over this task without being asked. Especially if he made the meal!
6. Before he leaves for work, tell him he looks nice.
It's just that simple. Start his day off right!
7. Watch his favorite sports team without complaint.
Even if you usually root for his rival, it won't hurt to cheer on his team once in a while!
8. Give him a hug they second he walks in the door.
Give him the physical contact he's been missing all day. We all need it!
9. Give him a massage.
It doesn't have to be a big, full-body massage… even a foot or shoulder rub feels amazing.
10. Make the coffee.
Bonus points if you bring it to him in bed!
11. Stop by his office with a little treat.
Just to let him know you're thinking of him.
12. Hide a love note in his briefcase for him to find later.
Who doesn't love an unexpected love note?
13. Bring him flowers, just because.
Not because it's Valentine's Day or his birthday, just because.
14. Have a delicious meal waiting for him when he gets home.
There's nothing like the smells of home cooking to greet you after a long day.
15. Let him sleep in!
Get up with the kids, feed the cat, and close the door so he can sleep in peace. THAT'S love.
16. Do one of his chores for him.
Pick a chore, any chore! Anything he's used to doing, he'll be happily surprised to find it already done.
17. Hold hands in public.
Let the world know that this is your sweetie.
18. Let him pick the movie.
After all, you might like it!
19. Clean and vacuum the inside of the car.
Everyone loves a clean ride, but who has time to do it yourself?
20. Run a bath.
Flower petals optional, but encouraged.
21. Dance with him.
Even if it's just in the kitchen.
22. Say "I'm sorry."
Admitting when we're wrong is sexy, and forgiveness is the greatest gift you can give someone.
23.  Play a game.
It's not just time, it's quality time. Plus, it's fun!
24. Have his favorite drink on ice when he gets home.
Whether it's an old fashioned or a glass of iced tea, he'll be glad to know you thought of him.
25. Tell him you love and appreciate him.
It's just that simple. Tell him, and watch him bloom.
Let us know in the comments if you plan to put these tips to use this Husband Appreciation Day!
Be sure to share these ideas with anyone who wants to brighten their husband's day, every day.
Want to be happier in just 5 minutes a day? Sign up for Morning Smile and join over 455,000+ people who start each day with good news.