1. Architect Vetsch Architektur created this Swiss neighborhood of homes that look like an updated version of The Shire. This quaint area is perfect if you're looking for tranquility.
Image via Jetsetta.
2. The Adriance House by Adam Kalkin in Maine is made up of twelve shipping containers, glass, and steel. The space is huge and is making great use of recycled materials.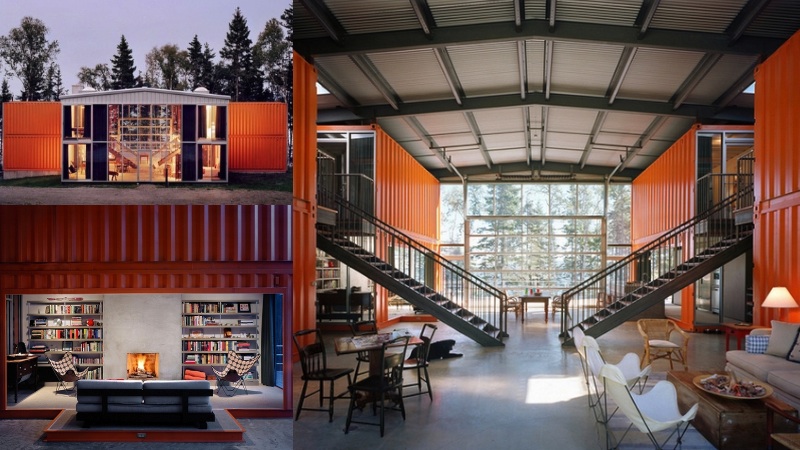 Image via io9
3. Between a rock and a hard place? Make that between two rocks and a beautiful view. This Portugal home was built in 1974 as a family's vacation spot…that family has no problem having an undisturbed vacation; the house camouflages perfectly with its surroundings.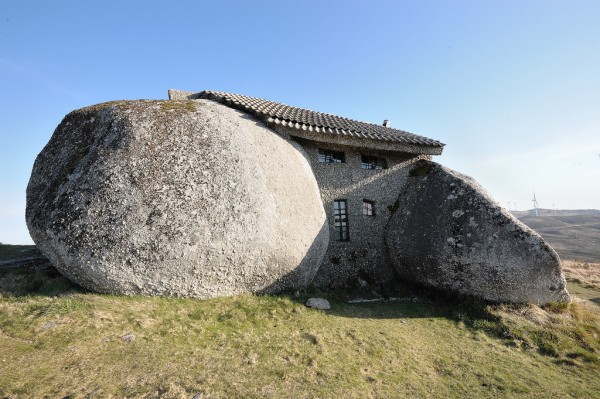 Image via Beautiful Abodes Blog.
4. This awesome modern home could be the top of a flower or a four-leaf clover or the latest version of a cloud. Either way, the design is one-of-a-kind and fantastically creative.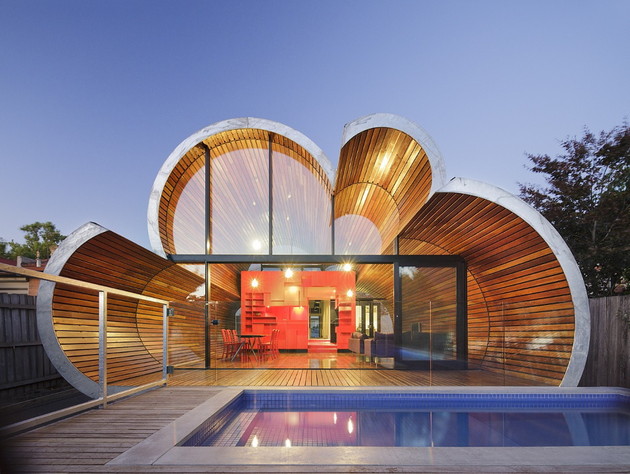 Image via Arcahouse.
5. Javier Senosiain is the architect behind the idea of Arquitectura Orgánica, a series of "organic" homes in Mexico City. The Nautilus home, who's design mimics the structure of an oceanic shell, has 3 levels with no parallel ground; the fluid spiral of levels are meant to mirror uneven bases of ground found in nature. The stained glass accents on the home are easily comparable to Barcelona's Park Güell.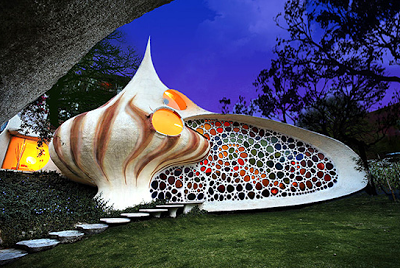 Image via Caitlin McCabe.
6. If you're a fan of futuristic scenery, you'll love this Cyprus home. The Aura house's panel architecture is modeled after an intricate and beautiful Japanese woodblock printing.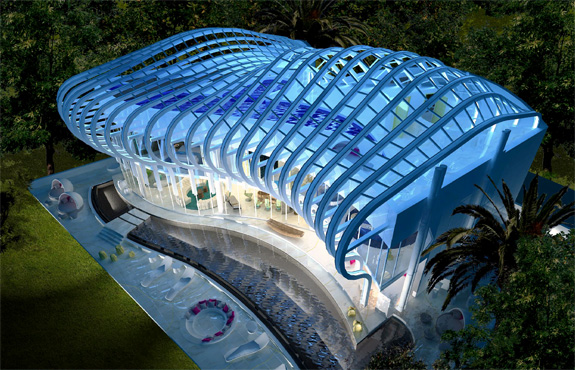 Image via The Wondrous Magazine.
7. To create an illusion of a house made of stone, Norah Pierson covered the exterior in polyurethane spray foam, usually used as insulation inside a structure. Commonly labeled as 'Camouflage' or 'Flintstone', this New Mexico home definitely knows how to blend in with nature.
Image via Newscastic.
8. E.T. phone home? This giant, spaceship-like Palm Springs home previously housed the infamous comedian Bob Hope, and was created by architect John Lautner.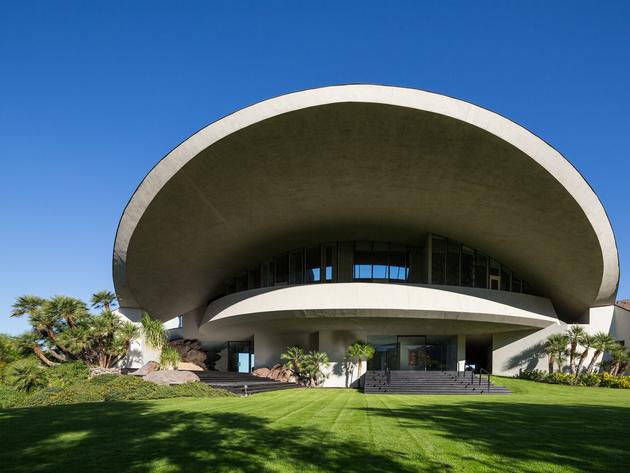 Image via HGTV.
9. The lady who lives in a shoe probably dreams of this Pennsylvania house. Famous shoe store franchise owner Mahlon Haines had this five story boot built as a form of advertisement. Talk about guerrilla marketing!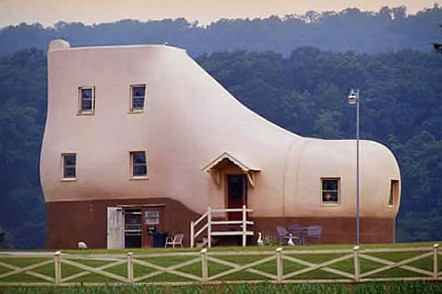 Image via Zillow.
10. Keeping Austin weird, the Vista Shore Boat Dock by Berry Chen Studio is located right in the middle of Austin's beautiful lake landscape.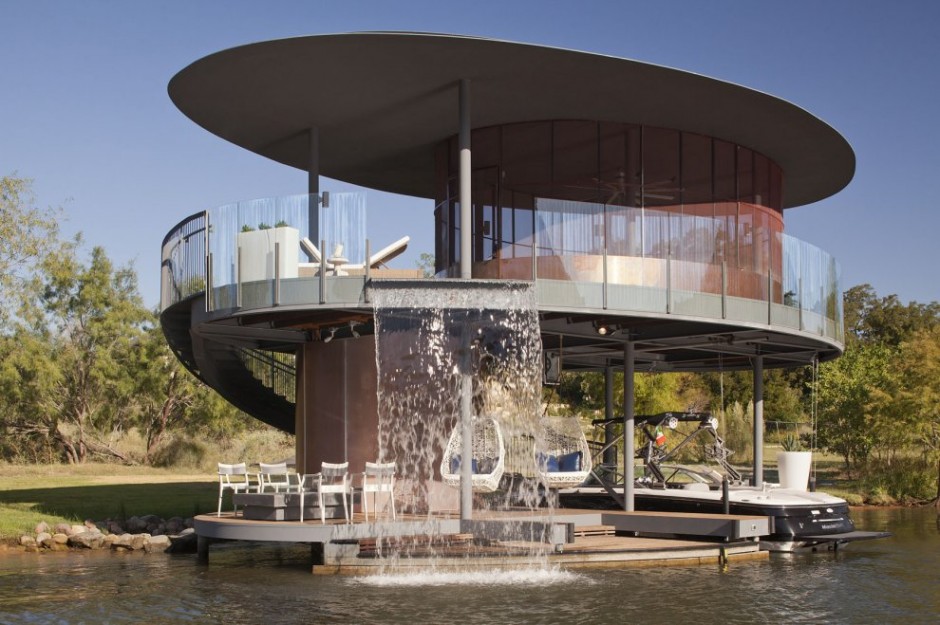 Image via Wisfer.
11. Taking captain of the house to a whole new level, this home is half home, half ship. Hey, at least they didn't let the old ship go to waste!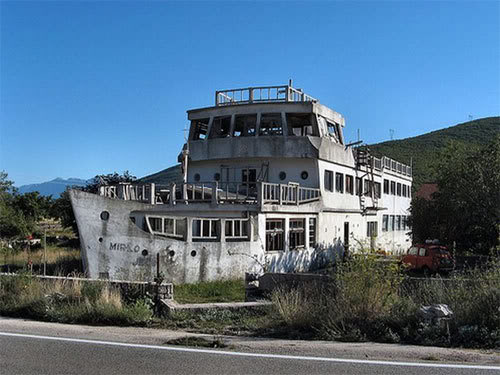 Image via Home Creative Design.
12. The Casa Son Vida 1 is a modern take on villas located in Spain. Parts of the house resemble painted boxes and the statement stairwell leads right to the pool, redefining our traditional take on home structures and materials.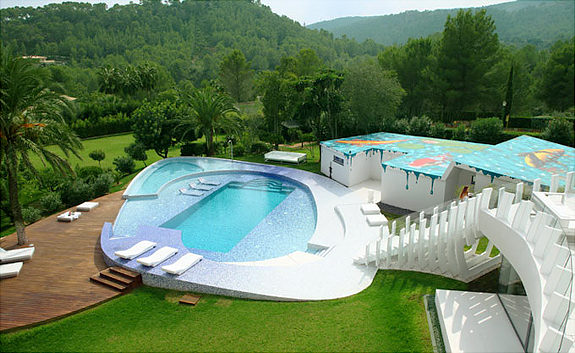 Image via The Wondrous Magazine.
13. Maybe this is the iceberg Titanic ran into. We'd be shocked to see a home in the middle of a freezing cold iceberg. Seems risky, but these residents must have quite a view.
Image via Pinterest.
14. Mark and Valerie Sigler created this Pensacola Beach home to be hurricane resistant so renters could have the experience of staying in a one of a kind home without worrying about mother nature.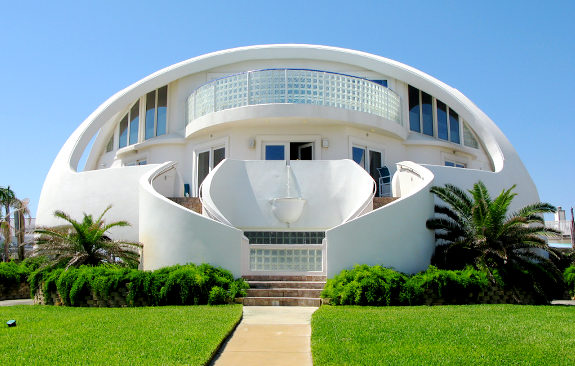 Image via Odd Stuff Magazine.
15. It's "clear" that these Amsterdam homeowners don't worry too much about privacy. Netherlands architects created the glass house to let in natural light and have a ton of open space.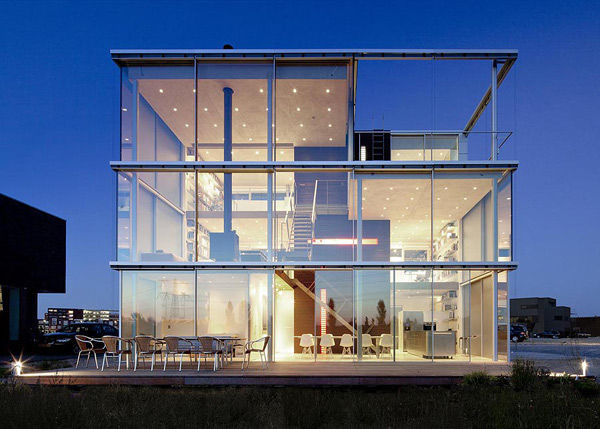 Image via Tréndir.
Want to be happier in just 5 minutes a day? Sign up for Morning Smile and join over 455,000+ people who start each day with good news.