Having to leave your fur baby at home because you need to go to work can be a struggle both for you and your pet. Thankfully, doggy day cares exist, making the whole process way easier… well, sometimes.
On Twitter, Sophie Haigney shared that her dad's pups were actually kicked out of day care. The experience was as frustrating as it was hilarious. Best of all, tons of people replied to her tweet sharing their own stories of how their dogs were deemed unfit for day care. We've gathered some of our favorites for you to enjoy below!
1. The tweet that started it all.
2. It's what they deserve.

3. You can never have too many snacks.
4. He protec… but he also attac!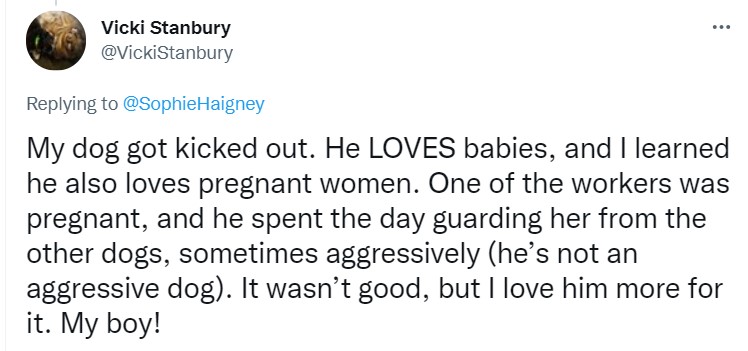 5. Why have more than one casual friend when you can have a singular best friend?
6. Proof that dogs are the most loyal animals ever.

7. He knows what he did.

8. They've discovered their calling.
9. We'd watch that movie.
10. Being a genius can be rough sometimes.
11. It's called having taste.

12. It was a tough job, but someone had to do it.
13. He just wanted all of the things.
14. Looks like someone has watched one too many movies.
15. Queens.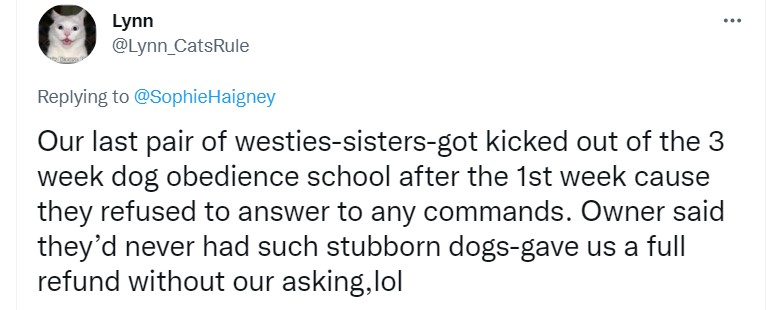 It's unfortunate that doggy day care didn't work out for these adorable pups, but we're glad their parents are at a point where they can laugh about it. Which is inevitable, of course, since they're way too cute to stay upset at for long! Have you ever had any similar experiences?
Don't forget to share this story with a pet parent who can relate.
Want to be happier in just 5 minutes a day? Sign up for Morning Smile and join over 455,000+ people who start each day with good news.