If someone does you a favor, they're "being a bro." It's just a funny internet term that means you're being kind or helpful to someone else, as a brother or close friend would. According to the 6.7 million fans on the "Animals Being Bros" subreddit, this is not just a term that can be applied to human beings. Animals can also be bros, and when they are, it's impossible not to say "awww, haha!"
The rules for Animals Being Bros are simple; moderators won't accept anything staged, and only truly bro behavior will suffice. As a result, the videos featured here are raw, unfiltered, and utterly heartwarming. Take a look at this week's cutest examples of animals taking care of each other, humans, and the world… just by being bros.
1. You've heard of bear hugs, but have you ever seen bear cub hugs?
Bear cub hugs
by u/westcoastcdn19 in AnimalsBeingBros
2. This piggy is the best dog groomer ever! Just look at how much the pup is enjoying his spa session.
"Hi Doggo, welcome to Wilbur's grooming salon"
by u/lnfinity in AnimalsBeingBros
3. Orcas are sometimes called killer whales, but they sure look like bros to us.
Residential Orcas swimming/playing with White-Sided Dolphins and Dall's Porpoises.
by u/EmptySpaceForAHeart in AnimalsBeingBros
4. He's not great at it, but this cat is 100% dedicated to bringing the mail to his people every day.
Probably the highlight of the carrier's day
by u/westcoastcdn19 in AnimalsBeingBros
5. A fawn wandered into a horse pasture, and the gentle giants accepted her as one of their own.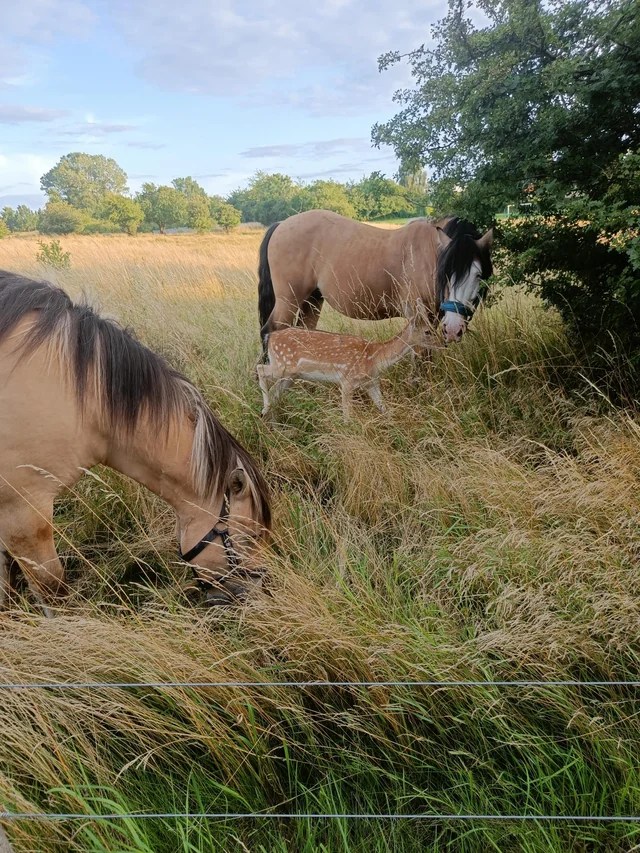 6. Crows are scary-smart, but it's still amazing to see them do stuff like clean up litter. Who taught them to do that?
Helpful crow putting a plastic bottle in the recycling bin
by u/EcstaticSociety4040 in AnimalsBeingBros
7. There's nothing like a nice backrub!
Nice massage after a long day
by u/westcoastcdn19 in AnimalsBeingBros
8. "Roommate and I got pups. Now they are inseparable."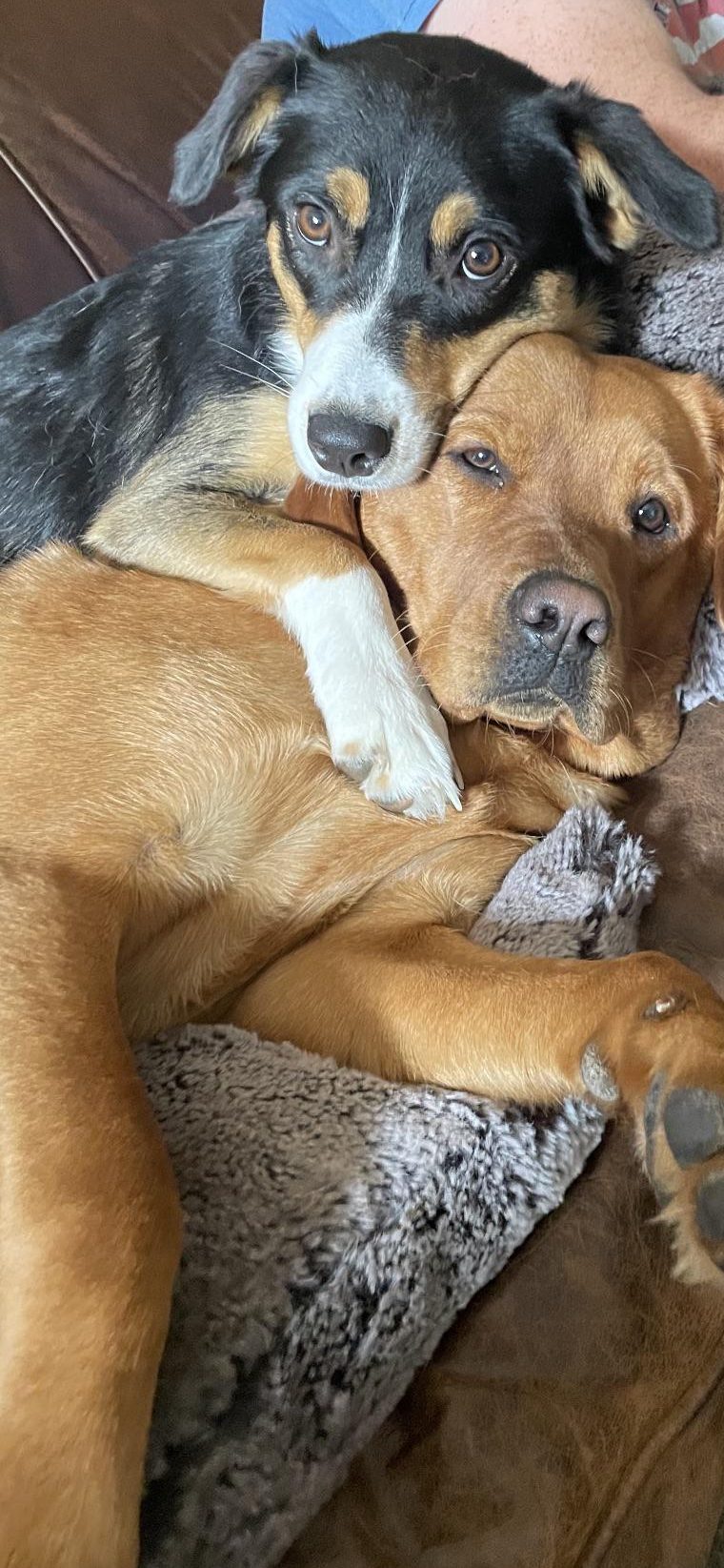 9. We don't know enough about these magnificent creatures, but we know they're capable of incredible things.
Humpback whale saves marine biologist, Nan Huaser, from a shark….
by u/Sufficient-Bug-9112 in AnimalsBeingBros
10. This little dachshund is a fantastic parent to her family, even if they look a little different.
Blended family
by u/westcoastcdn19 in AnimalsBeingBros
Animals have such an unbelievable capacity to nurture others! We love how accepting and open they are, don't you? If that's not the definition of being a bro, we don't know what is.
You can find the sources of this article's featured image here and here.
Want to be happier in just 5 minutes a day? Sign up for Morning Smile and join over 455,000+ people who start each day with good news.