10. WAVE ROCK, AUSTRALIA
A 46ft-High, 360ft-Long wave formed by erosion is on the North side of "Hyden Rock." The different colors are a result of the rock's minerals.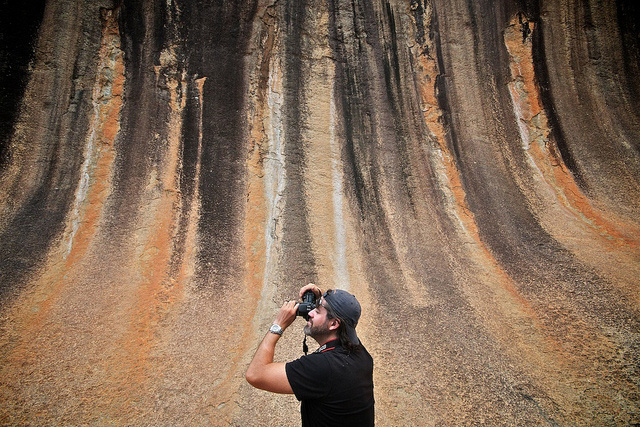 9. THE STONE FOREST, CHINA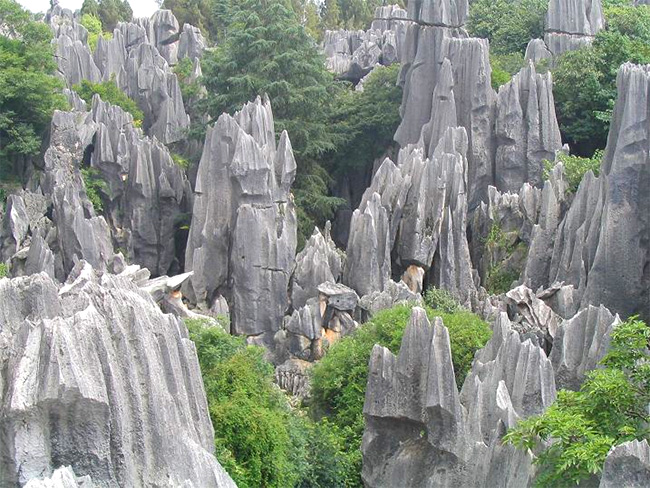 A 270-Million-year-old formation caused by the erosion of limestone. The site is categorized as a AAAAA-class tourist site. (below: main entrance)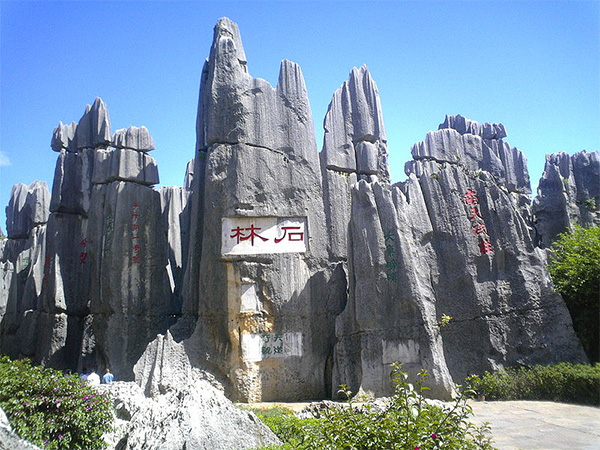 8. EYE OF THE SAHARA, MAURITANIA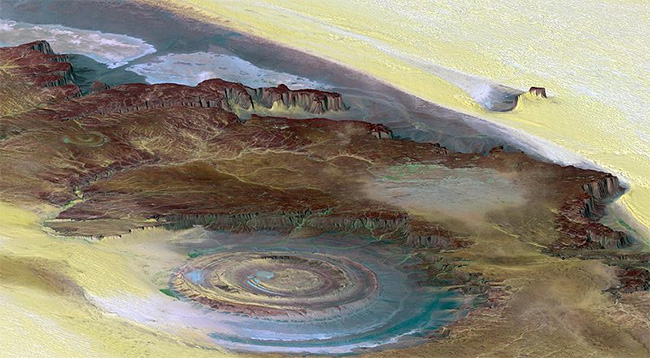 A deeply eroded landmark, 40KM in diameter, the 'Richat Structure' can be seen from space.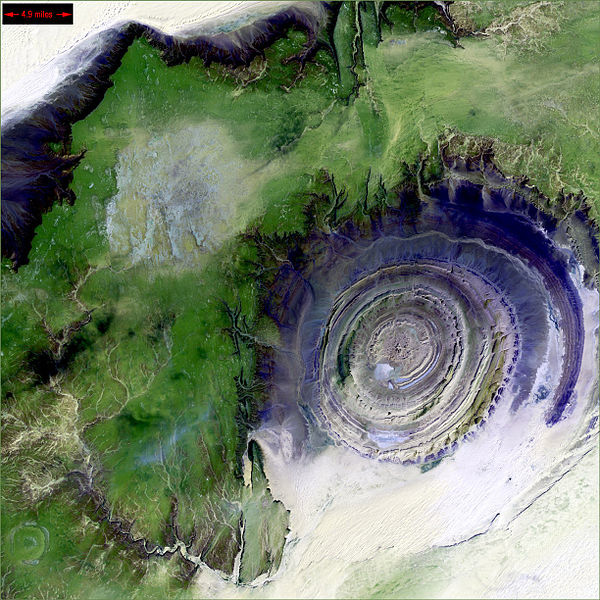 7. CHOCOLATE HILLS, PHILLIPINES
At least 1,260 different hills in the Bohol Province, the grass covering the limestone hills turns brown in the dry season.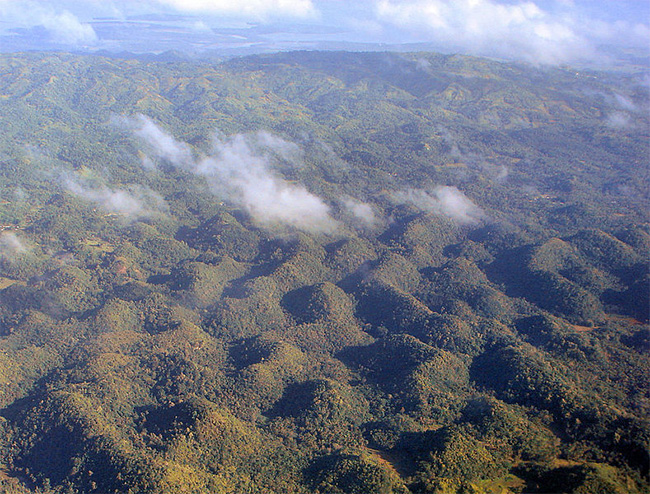 6. QUEEN"S HEAD, TAIWAN
A natural sculpture caused by waves & wind. The circumference of the 'neck' decreases 2cm annually & might break in 5 years.
5. DEVIL'S TOWER, USA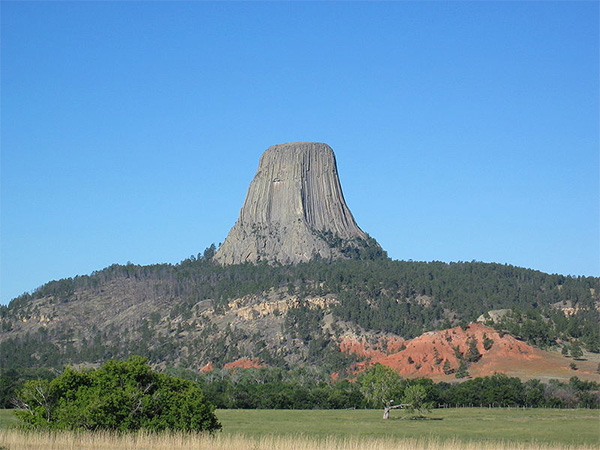 A U.S. National Monument that rises 1,267 feet above the surrounding terrain and the summit is 5,114 feet above sea level. In 1941 a parachutist was stranded on the rock for 6 days.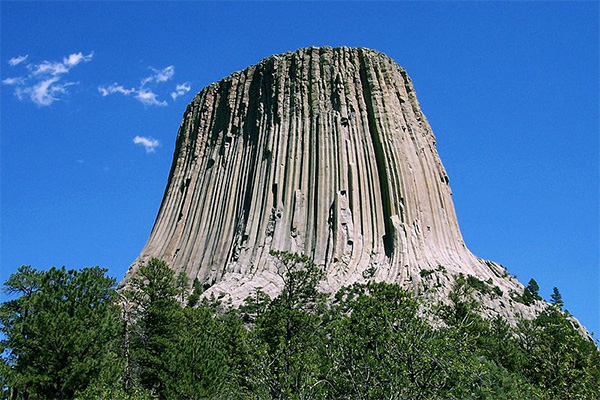 4.THE FAIRY CHIMNEYS, TURKEY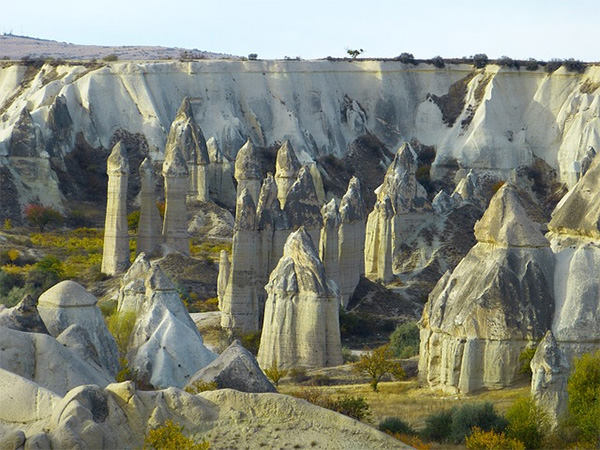 Spires of soft stone that have 'roofs' made from hard volcanic ash. Many have storerooms & homes carved inside them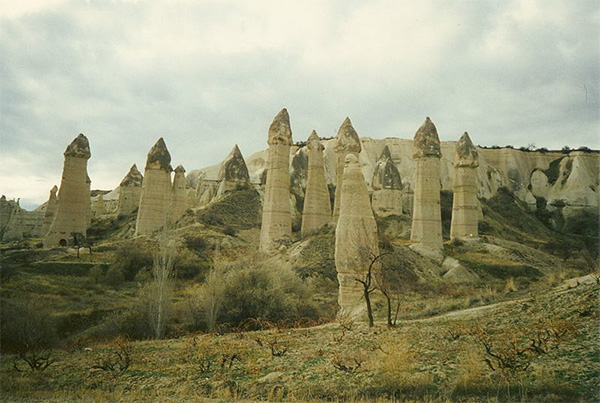 3. THE WAVE, USA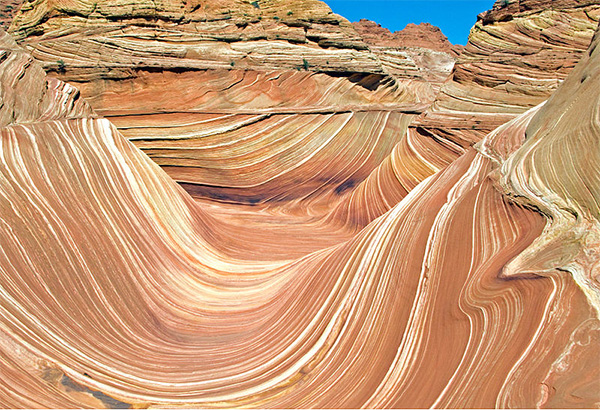 Made from 190-million-year-old sand dunes (categorized as 'Jurassic') that have turned to stone. Number of visitors limited to 20 people per day.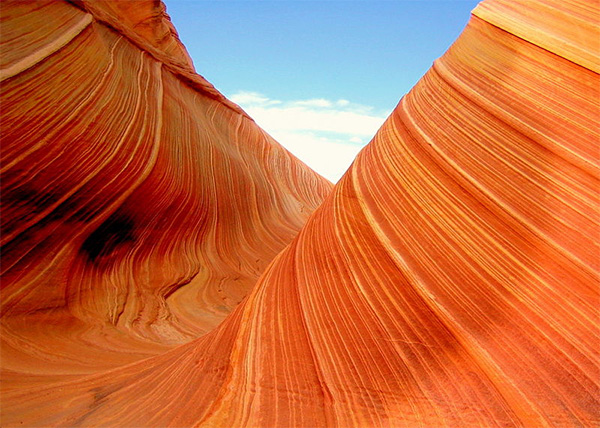 2. PAMUKKALE, TURKEY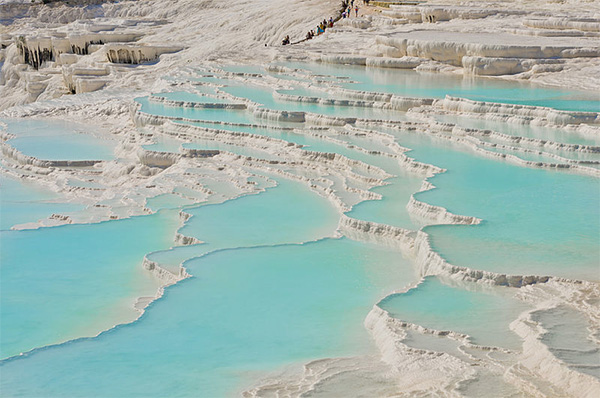 Home to blinding white petrified waterfalls. The underground volcanic activity is the heater for the hot springs.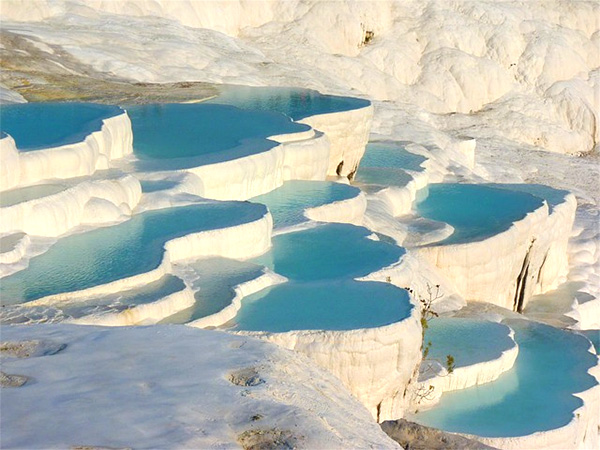 1. DANXIA LANDFORM, CHINA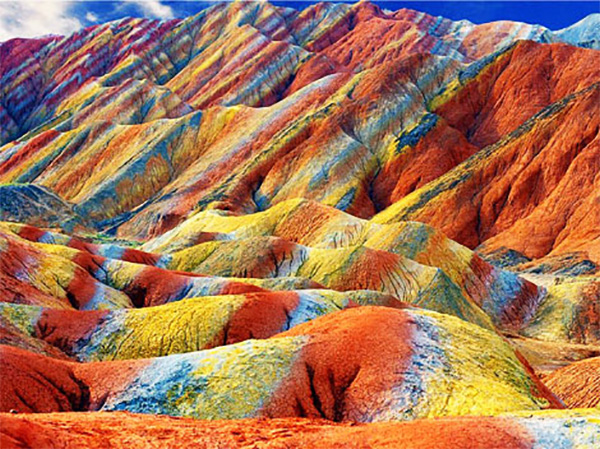 The 'Rainbow Mountains' are a result of many different colored layers of minerals & sandstone.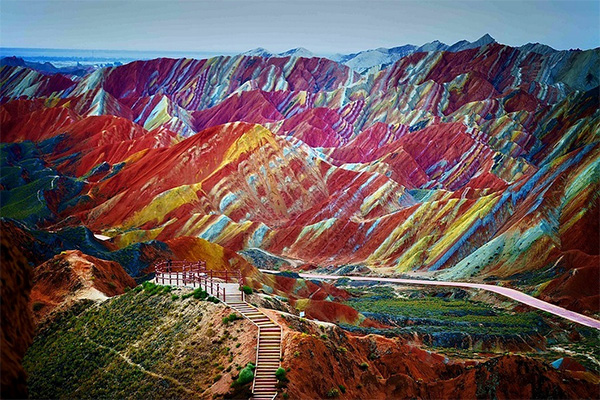 Want to be happier in just 5 minutes a day? Sign up for Morning Smile and join over 455,000+ people who start each day with good news.