The term "thin blue line" represents the concept that law enforcement is the difference between chaos and order.  It is an idiom that has help pride among public servicemen and women for quite a while.
Inspired by that idea, April Killingsworth – manager of Texas printing company, Tangental Signs – wanted to show her appreciation for policemen and everything they do to keep us safe.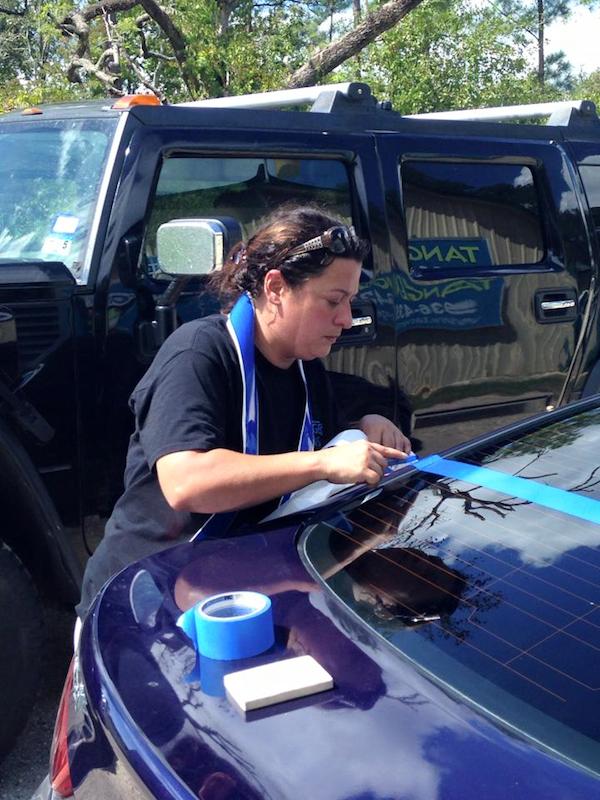 Her solution was to put a simple piece of blue tape on the back of her car to show her gratitude… then post a call to action on Facebook for others to do the same. But while it was a good cause, she didn't expect a huge response.
"When we first posted it, it was kind of a sporadic thing that morning,"she told KTRE News. "I asked my employee to cut a few blue stripes, and he asked how many and I told him five. We'll be lucky if five people even show up.â€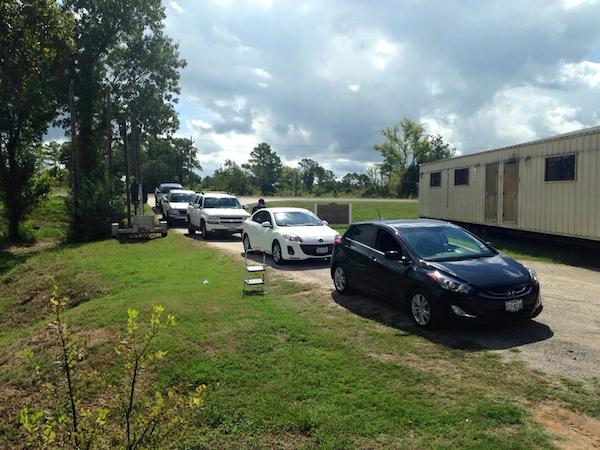 So when a massive line of cars appeared outside of the print shop, Killingsworth was shocked!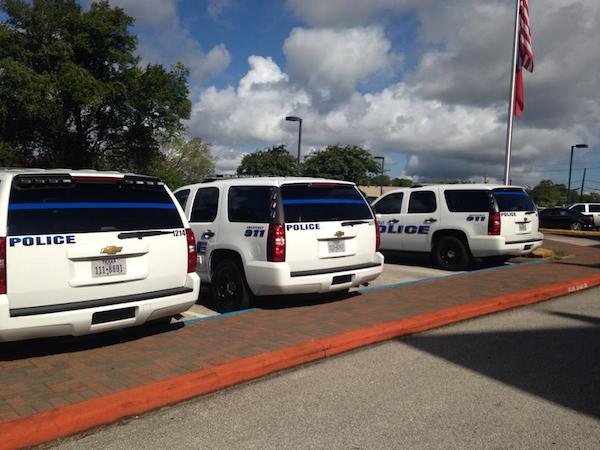 Soon Tangent Signs couldn't even keep up with how many "blue lines" they made an distributed… but to give you a picture, they sold 1,000 lines in TWO DAYS!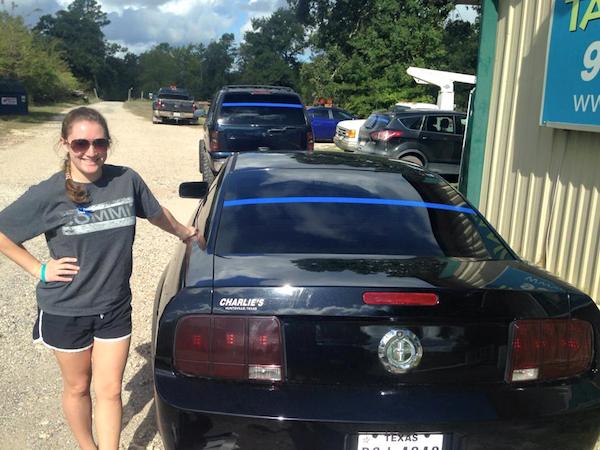 The response wasn't only from those within proximity. People have come from all over in support of the cause and emailing Killingsworth from out of state, ranging from California to Minnesota.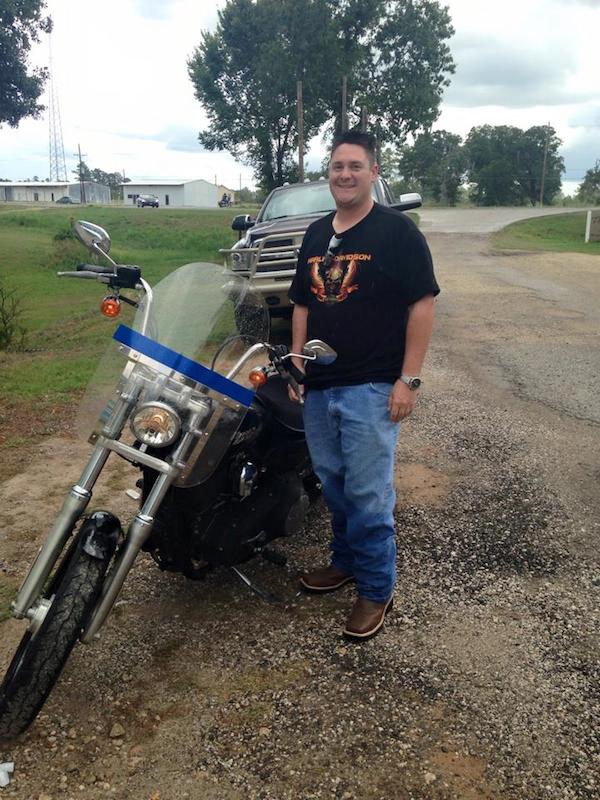 But the list of amazing results goes on: Anthony Wlichko, another Texas resident, executed his own representation of Killingworth's idea. He painted a thin blue line on the curb of his block to remind officers of his neighborhood's support… and his Facebook post went viral!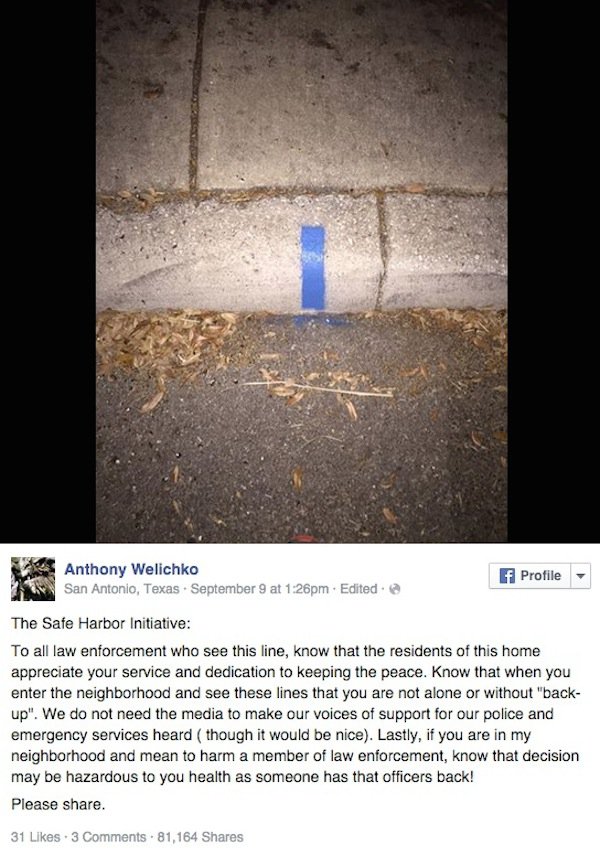 He didn't stop there, another thin blue line appeared on the mailbox outside of his house.
Event though this outpour of "thin blue line" orders has put them behind in their normal orders, the Tangent Signs staff says that "supporting law enforcement in such a way makes it well worth it!"
Want to be happier in just 5 minutes a day? Sign up for Morning Smile and join over 455,000+ people who start each day with good news.