We all remember the pogo stick, right?
Hopping for a few minutes until it was time to go inside and grab a popsicle. It's a classic summertime activity.
But James Roumeliotis of South Boston sees the pogo stick as something a bit more serious.
James has held numerous records for pogo-sticking in his lifetime. His first time winning the record for consecutive pogo jumps was in 2007. At the time, jumpers were allowed to take a five-minute break each hour to recuperate.
"I ended up breaking it by bouncing for 20 hours, with those five-minute breaks every hour, at over 186,000 bounces," James explained.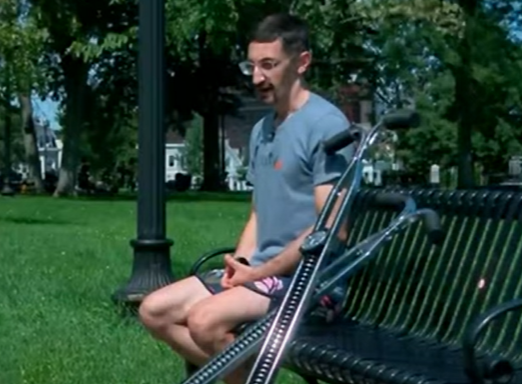 20 hours of bouncing is no joke, and James did it for a great cause: medical research.
After losing the record a few years ago in a "bounce-off" with other high-achieving endurance pogo-stickers, James has a new dream.
This time, he's bouncing for veterans.
"My father fought in Vietnam, and he has since dedicated his life to advocating for veteran's services in Boston," said James's wife Maura Lyons. James wants to honor his father-in-law and other veterans with his jump.
"We're going to do it right in South Boston at Medal of Honor Park where the Vietnam Memorial is, and it's going to be a good time," James said. The event will take place on September 9, with jumps starting around 8 AM.
If all goes as planned, James will break the record by 4:30 pm. With this event, he is raising funds for the New England Center and Home for Veterans and the South Boston Vietnam Memorial.
If you want to send some support towards these causes, check out Hopping For Heroes.
Watch James show off his pogo stick skills and hear about his worthy cause below!
The featured image for this post is from YouTube.
Want to be happier in just 5 minutes a day? Sign up for Morning Smile and join over 455,000+ people who start each day with good news.