The whole world is bustling with talks of the new Barbie movie. Pink is all over the place. It seems that the Barbie marketing team has even infiltrated this man's home in Tamaulipas, México!
When asked by his daughter to wear pink to the opening of the Barbie film, this dad took the challenge head-on.
"My daughter said, 'Daddy, take me to the premiere of Barbie, but wear something pink or are you too ashamed?†Eleazar Rodríguez Hernández shared on his Facebook page.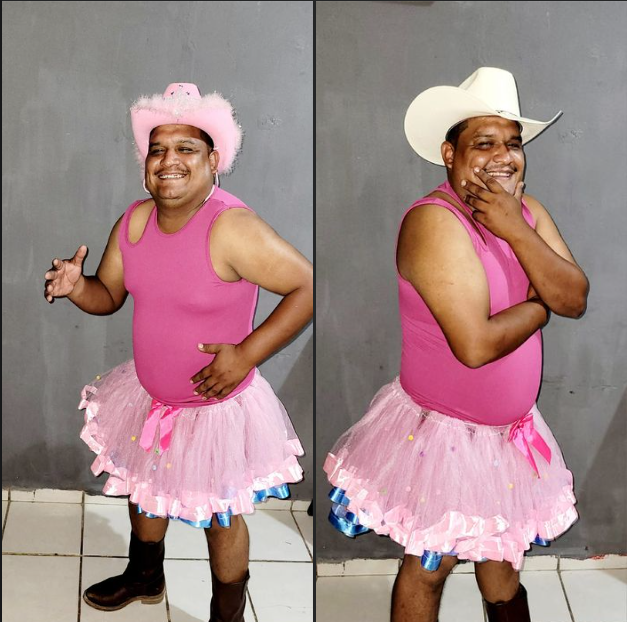 Eleazar went above and beyond, showing up in a full pink outfit, featuring a pink tutu, leotard, cowboy hat, and boots to tie it all together. 
"I think the one who's going to be embarrassed is her!"he exclaimed.
Eleazar goes on to reiterate his stance on the issue of men in pink.
"Believe me, wearing pink does not make you less of a man,"he wrote. 
Eleazar said his intent for the fashion was not to draw attention to himself, but instead to bring joy and laughter to his daughter. There's no doubt he received more than a few giggles!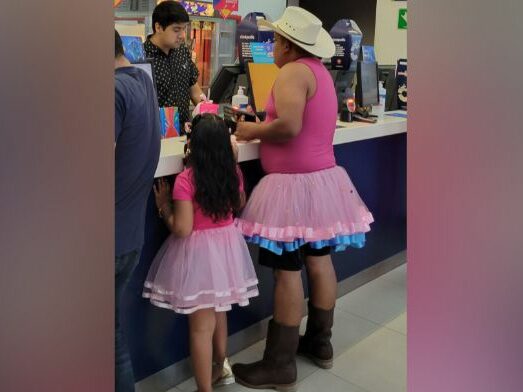 Eleazar and his daughter can be seen in matching tutus and pink attire at the concession counter, grabbing popcorn and, as Eleazar joked, buying tickets to see Mario Brothers! (Just kidding, it was definitely Barbie.)
The two enjoyed the movie at the Cinépolis cinema in Nuevo Laredo, Tamaulipas, México on opening weekend. Barbie brought in over $23 million at the Mexican box office, making it a massive hit.
The featured image was sourced from Facebook.
Want to be happier in just 5 minutes a day? Sign up for Morning Smile and join over 455,000+ people who start each day with good news.