"A post I hope she finds one day.
For those of you don't know, this is my daughter, Katy Rose Exline.
I haven't decided yet if I'll call her Katy or Rose, it's hard to decide. I just love them both so much.
Saying either one gives me a familiar feeling. One I haven't felt in awhile, not since 2017 before my son Nolan came into our world.
This feeling's kind of hard to describe but I'll give it a shot.
It's how I felt on Christmas Eve as a kid. Filled with excitement and anxiously waiting for Santa.
Wondering what tomorrow morning will feel like and what present I'll open first.
Then feeling the sunlight on my face the next morning, quickly opening my tiny eyes and realizing, it's Christmas.
Today, when I think back to those mornings I honestly don't remember many presents. Out of all of those years only a few stick out for me.
All I truly remember is being with my family and that feeling, feeling loved.
Sure, a newborn baby will get a little intense. Those late nights when she won't sleep. Me feeling like a zombie at work because I didn't sleep either.
Changing diapers, okay ya, that part's terrifying.
Sure, it'll be a challenge but just like those Christmas morning presents, in a few years I won't remember that stuff as much.
All I'll remember is the good stuff, the love.
Seeing your eyes for the first time. Holding you for the first time.
Seeing your smile, hearing your laugh, your first step and first word. That's what I'll remember.
You don't know me yet, but I feel like I've always known you.
It's strange but when I close my eyes, I can already see your little face looking up at me.
I can feel your tiny hand wrap around my index finger. The truth is, you've stolen my heart and you don't even know it.
Katy Rose, if you're reading this many years from now, I hope none of this has surprised you.
My plan is to tell you every day of your life how much I adore you. Even when you're a teenager and it's annoying, I'll never stop.
I hope this is just a reminder that I've always loved you, even before we met.
So, take your time but just know that your Mom, Jude and Nolan also can't wait to meet you.
Oh, I forgot to introduce myself. Hi, I'm your Dad."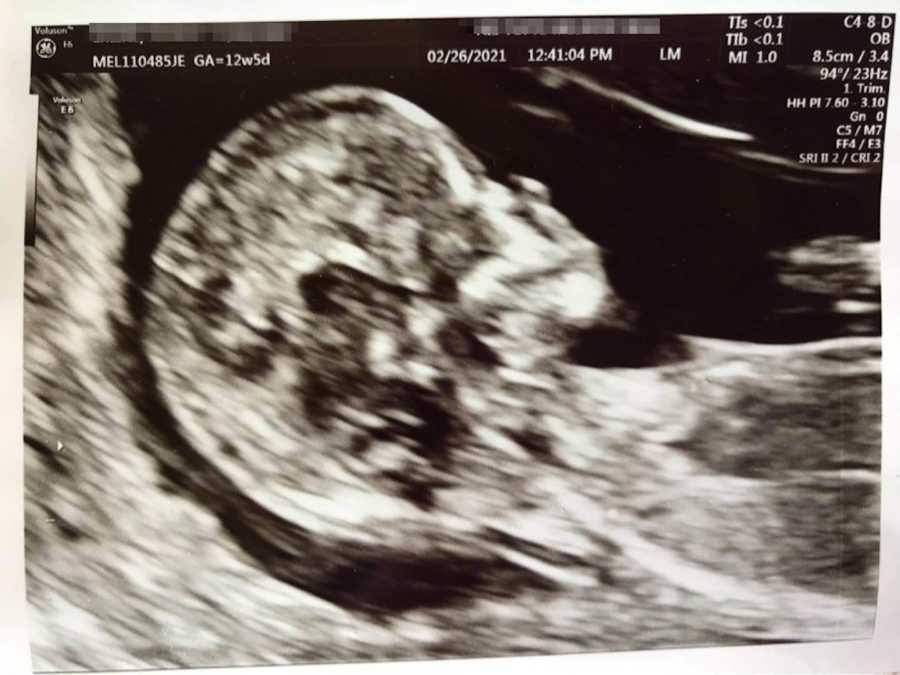 This story was submitted to Love What Matters by Mike Exline.
Want to be happier in just 5 minutes a day? Sign up for Morning Smile and join over 455,000+ people who start each day with good news.