A nurse and her boyfriend had a much more eventful flight then they intended thanks to one heart-stopping emergency.
On the way to Baltimore, a flight attendant on Southwest Flight 553 announced that a passenger needed immediate medical attention. Thankfully, Emily Raines and her boyfriend happened to be on the plane. Emily is a nurse at Greater Baltimore Medical Center, and her other half used to be a nurse, as well.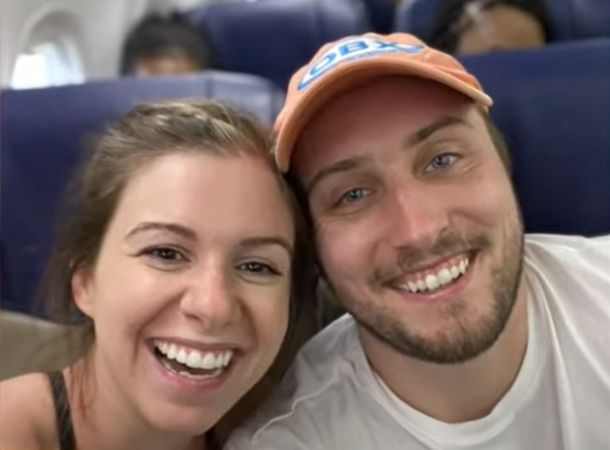 Immediately, the couple rushed to the man's side. When they reached him, he was already unconscious. He didn't have a pulse, and within moments his face started turning a troubling shade of purple.
"It was quite alarming, obviously, seeing his face look that way," Emily recalled, according to CBS.
However, the nurse and her boyfriend got him breathing again by performing compressions.
"I would say about seven minutes before we landed is when we got him back to life," said Emily.
Although this wasn't how the couple were expecting to end their vacation, they were proud of having helped in that situation.
"We were amped because it's so awesome to have that feeling, and afterwards, you're just like, 'Oh wow. We did this. We saved somebody's life!'" said Emily.
An emergency crew rushed the man to the hospital as soon as the plane landed. Other passengers on the flight were quick to congratulate the young couple for their heroic save!
WJZ reports that, a week-and-a-half later, the man's wife reached out to Emily to thank her for saving her husband in a heartfelt text message. She also provided an update on what had caused him to faint during the flight.
"We are still not completely sure what happened," his wife wrote. "He didn't have a heart attack. Obviously, his heart stopped, but they believe multiple factors played a role. Mostly, it was due to low oxygen levels."
She continued, "I cannot possibly thank you enough," offering to make Emily and her boyfriend some cookies as a gesture of gratitude.
Share the heroic story of this quick-thinking couple with a friend!
You can find the source of this story's featured image here.
Want to be happier in just 5 minutes a day? Sign up for Morning Smile and join over 455,000+ people who start each day with good news.