Things rarely tend to go smoothly for us when we're getting ready for a big event.
That's because life has a funny way of throwing curveball after curveball, even when we already have plenty on our plates. For 32-year-old Grayleigh Oppermann, that involved making travel plans for her sister's wedding last month in Costa Rica, preparing for her role as a bridesmaid, and taking care of her children, one of which had the flu. With all that to worry about, it's no wonder something slipped her mind.
Unfortunately, that something which she forgot to pack for her trip, was her bridesmaid dress,. She didn't realize her mistake until she landed in Costa Rica on Feb. 28, when she remembered she'd left it behind at an alteration shop… in Texas.
Panicked, Grayleigh immediately reached out to her friends Rachel Turner and Taylor Kenney, asking whether they could ship the dress out in time. But FedEx informed the pair that the earliest they could deliver the dress would be after the wedding.
In a last-ditch attempt, Taylor tweeted to Southwest Airlines. She'd noticed they had an upcoming flight to Costa Rica and hoped they could fly the dress out. Coming in to save the day, Southwest Airlines tweeted back and agreed!
A grateful Rachel handed the dress over to a Southwest representative the following morning.
The airline tweeted soon after that the dress was up in the air. They even provided a status tracker so Grayleigh could make sure it arrived safely.
Southwest also had a lot of fun getting caught up in the drama of the situation. They tweeted, "Touching down soon… Our Dispatchers added a special tag to this flight in their system." It reads, "#RescueTheDress."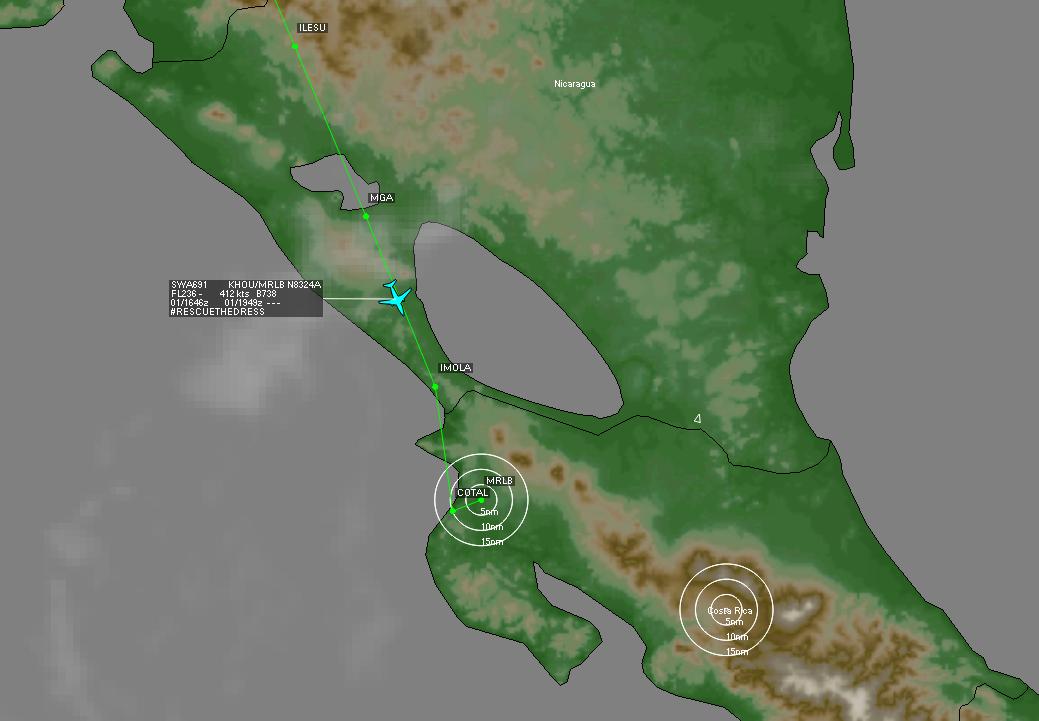 Finally, Grayleigh was reunited with the precious cargo in Costa Rica thanks to the classy airline that had her back.
And, unlike the events leading up to it, the wedding went off without a hitch. The bride, ParxAnn, looked gorgeous — as did her sister, Grayleigh, in that tricky dress.
"Southwest really swept in and they made it all happen," Grayleigh said. "Their crew was amazing." What's even more amazing is that they didn't charge her for the dress delivery at all!
"I just never thought that this would come together like it did," Rachel said. "Good things happen to good people and Grayleigh is one of the most selfless people I know. The fact that this all worked out the way it did, it speaks volumes."
Other airlines, take note! Southwest truly cares about their customers, proving over and over that they love making people happy. Share this story to spread thanks to the company for going above and beyond to help a woman out.
---
Share your story & inspire the world.
If you have an uplifting story we would love to hear about it! Share it with us here.
Want to be happier in just 5 minutes a day? Sign up for Morning Smile and join over 455,000+ people who start each day with good news.