"Beauty is power," the classic John Ray quote tells us. And though beauty is so much more than what we put on our bodies or faces, makeup is a wonderful tool, adored by people around the world, to boost that power. Yet for all those people, there are still those who would love to empower themselves through makeup, but because the products weren't designed with disabilities in mind, they can't.
Or, at least, not with your average beauty products. But celebrity makeup artist Terri Bryant and actress Selma Blair weren't about to let that slide.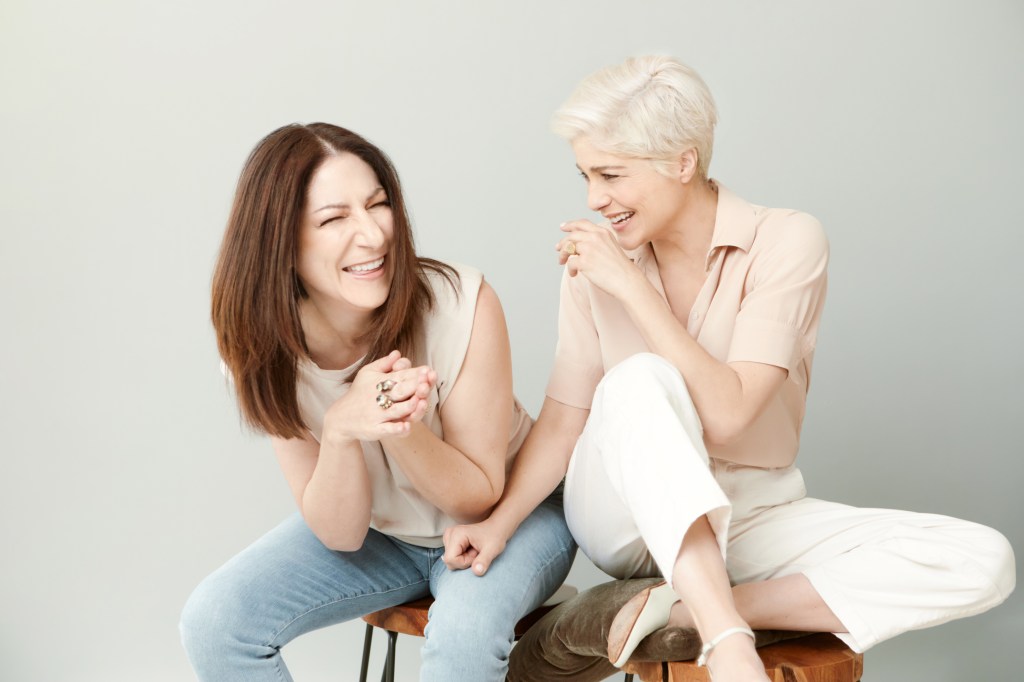 As an experienced professional in the beauty industry, Terri knows just how important makeup can be. Which is why it was so devastating when she began to lose hand dexterity at the peak of her career. Terri eventually found out she had Parkinson's disease, but she wasn't about to let that stop her from doing what she loved. In fact, she was determined to find a way to help others do their makeup, too. So, she went on to found GUIDE Beauty, a brand dedicated to a universal design philosophy that helps everyone use makeup confidently.
"I think I've always wanted everybody to play in this space with me," Terri said in an interview with InspireMore. "I just couldn't find the solve until I started to experience what so many other people were experiencing."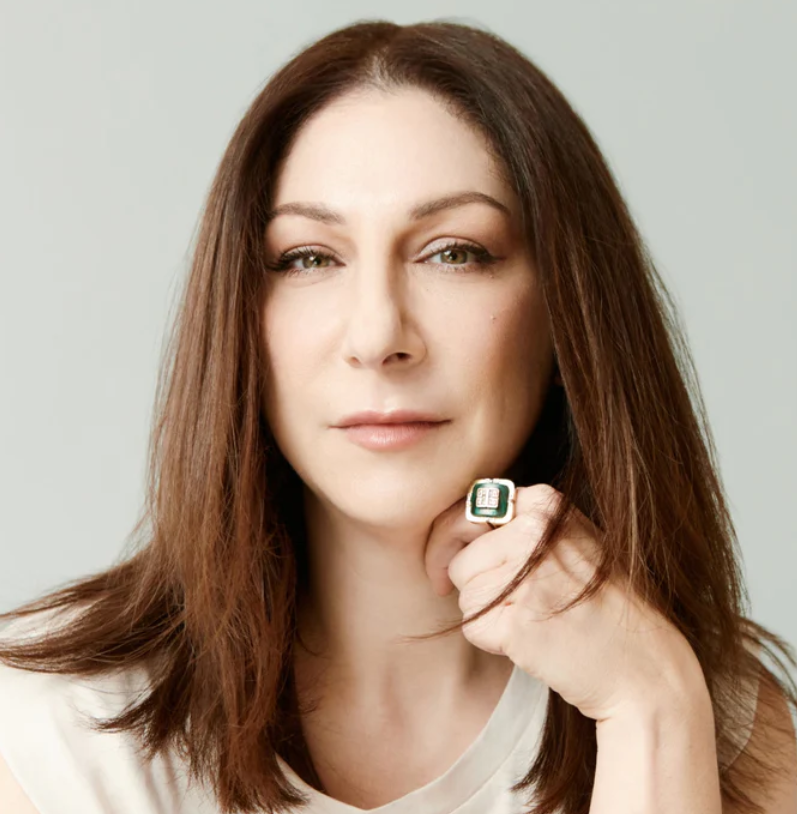 Terri wasn't the only one who both saw the need for more disability-inclusive beauty tools and needed them herself. Actress Selma Blair fell in love with Terri's designs and became GUIDE Beauty's Chief Creative Officer.
After years of experiencing symptoms and tirelessly advocating for herself, Selma revealed she had been diagnosed with Multiple Sclerosis (MS) in 2018. And for Selma, one of the many hard things about MS was having to completely revolutionize the way she handled her appearance. Due to dystonia (a neurological disorder that causes muscle contractions) caused by her MS, she couldn't put makeup on or even look steadily at her face in the mirror anymore.
In an interview with InspireMore, Selma said it "just made me just kind of give up on everything and cut my hair short. And I was fine with that. I wasn't sad. But I definitely lost a little sparkle in my eye — literally and figuratively."
So when she found GUIDE Beauty for the first time, Selma was delighted by how simple the tools were that allowed her to get back into makeup.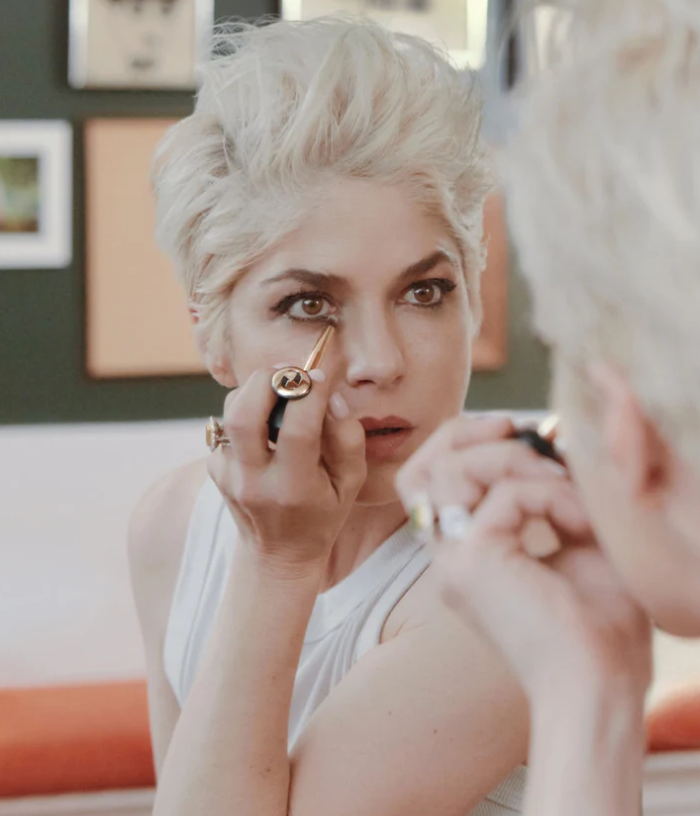 "And that's how all great design is, but I really just was excited that I could get some eyeliner on!" Selma said.
The tool that finally allowed Selma to do her eyeliner again is GUIDE Beauty's GUIDE Wand Applicator, alongside their Line Luxe Longwear Eyeliner. She even discovered she could use the GUIDE Wand for her lip liner, too!
"There's all these new advances in skincare and makeup but never in a more universal space," Selma pointed out. "So this was a first that I'd seen and I thought it was just ingenious."
In discussing the wand's versatility, Selma pointed out that it's also a great tool for anyone who wears eyeliner. Because of the GUIDE Wand's shape, the way you grip it allows for much better stability and precision than your average eyeliner pencil, so anyone normally frustrated by eyeliner would find the wand extremely helpful.
Selma is QVC's Brand Ambassador for Accessibility, and on September 15, she and Terri debuted the GUIDE Wand Applicator to the QVC audience, and the item sold out during the premiere!
"I was thrilled when Selma called me about QVC, because from day one — so the beginning of that process and developing the products — I always imagined that they would be our partners…" Terri said.
Why? Simple: because of QVC's perfect way of demonstrating products to their beloved viewers.
"I mean, universal design is so important," Terri explained. "And it needs to be demoed. It needs to be shown; it needs to be shared. And there is hands down no better platform to do this than QVC for sure."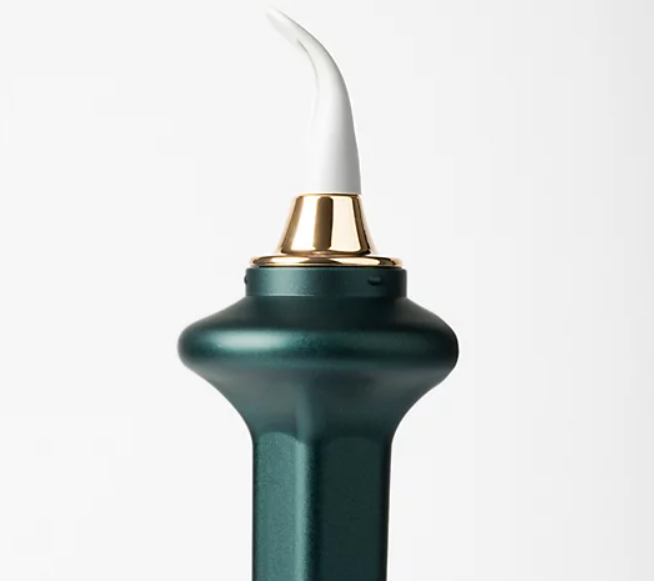 Selma wholeheartedly agreed, pointing out that not only was it great to be able to show exactly how to use the product, but QVC's audience also includes both caregivers and those who have "grown into disabilities" through the arc of life. And for those people, the GUIDE Wand would be the most life-changing!
Because it really is life-changing. Terri and Selma have received so many stories about how GUIDE Beauty products have helped people, but an email from a retired judge particularly stood out.
"She used to wear eyeliner and mascara every day of her life," Terri said. "And for her, she says makeup was as much of her identity as her position as a judge. And in her note, she said she'd lost that and wanted to let us know how grateful she was that we gave her back an important aspect of her life that she thought she had lost forever."
Now that QVC has launched GUIDE Beauty on their platform, we can't wait to see how Selma and Terri continue to change lives.
Shop the GUIDE Wand here for only $32.00!* (Pricing taken at the time of publication.)
GUIDE Beauty will be returning to QVC on Friday, November 3. Tune in to QVC for the "Get Gorgeous Give Gorgeous" show at 10 p.m. EST to see Terri and Selma present the GUIDE Beauty Wand!
*We couldn't do all the good that we're doing without incredible partners like QVC. We hope you'll join us in supporting them!
Want to be happier in just 5 minutes a day? Sign up for Morning Smile and join over 455,000+ people who start each day with good news.