A woman is safe and her alleged attacker now faces charges of aggravated kidnapping, thanks to the heroic actions of two men outside of a pawn shop in Austin, Texas, earlier this year.
Alex Cantu, who manages National Pawn and Jewelry, and employee Israel Vallado were talking with a customer when something outside the shop's window caught their attention. They watched as a man, who a woman was obviously trying to avoid, refuse to leave her alone. When she threatened to call police he told her he wasn't afraid of them.
Then he grabbed her from behind, choking her, and dragged her into bushes behind the shop.
Alex and Israel dropped everything, rushed out of the shop, and ran after them.
"Without concern for their own safety, without regard for whatever could have happened to them, they realized that this young lady was in trouble and that something bad was happening.â€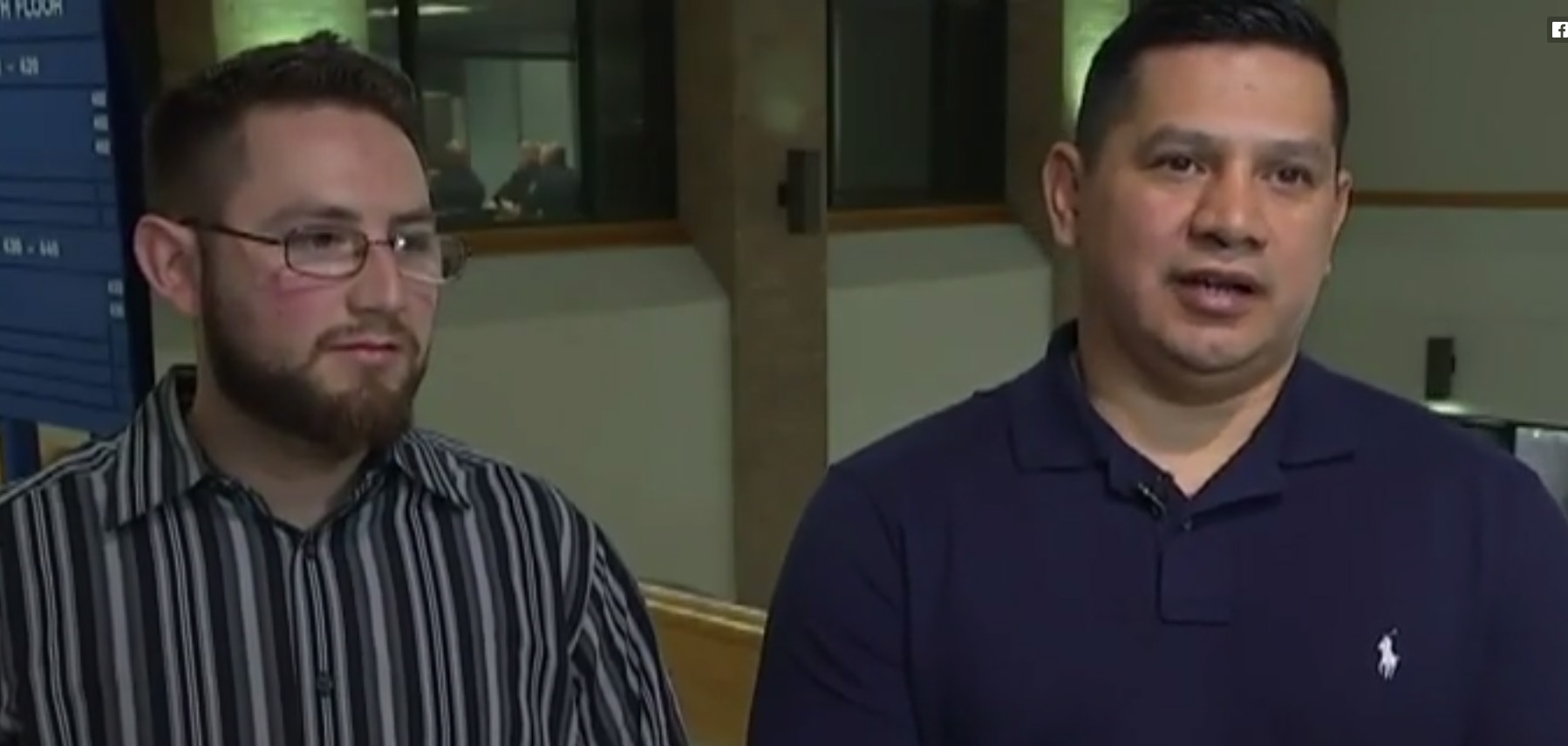 Kxan
They managed to tackle the man, pinning him down until police could arrive.
The suspect later identified as Javier Cervantes, 35, confessed to police that he had planned to rape the woman. When asked why he did it, he replied, "I don't know. The devil told me to."
The police could not have been more grateful for the actions of these heroes.
"These are not individuals who signed up for the careers we have, where it's what we do,"the city's police chief, Brian Manley, said during a recognition ceremony in which both heroes received civilian distinguished service citations.
It's impossible for law-enforcement officials to always be at the right place at the right time; sometimes our safety is in the hands of ordinary citizens who jump in to help.
Share to spread word about Cantu's and Vallado's heroics!
Want to be happier in just 5 minutes a day? Sign up for Morning Smile and join over 455,000+ people who start each day with good news.