After more than half a century, a nearly-lost story of love has finally been brought to light as one woman searched for the wife of a fallen soldier.
Kathi Arnold of Columbia, SC made the interesting discovery after buying an antique sewing machine from a local thrift store. After Kathi got the sewing machine home, she began finding all sorts of old school Americana hidden in the machine – patterns, patches and even an old fashioned pair of scissors.
After noticing one of the drawers wouldn't quite close, Arnold reached to the very back and pulled out a three page letter from a soldier to the wife he left behind.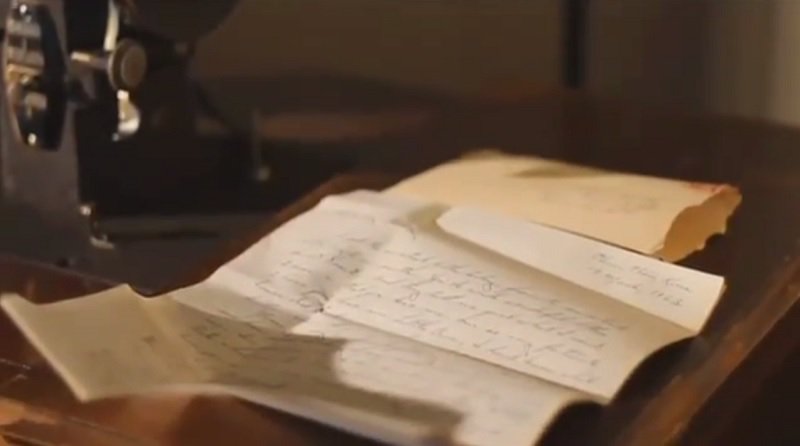 Written in 1963 and addressed from Walter Smith in Korea to his wife Roberta, the letter speaks longingly about everything he misses about her.
"Hello my darling,"Walter writes. "I got the sweetest letter today from the sweetest little angel on earth. You do write wonderful letters, sweetheart and they tell me just what I want to hear, that you love me. I am so very fortunate to have you love me, little one. I don't know what I did to deserve this, such wonderful love, but I don't question it. Your loving husband – Forever, Walter.â€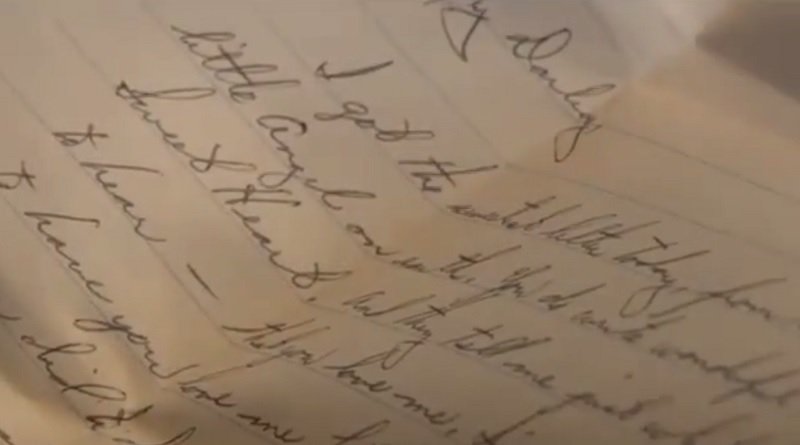 As soon as Arnold found the letter, she began searching for the rightful owner.
"I thought, 'What an important part of a family history this would be,' and I really wanted to get it back to either the person who wrote it or the person who received it or their family,"she explained.
After a few weeks of searching and even enlisting the help of a local news crew, a breakthrough finally came through Private Investigator Paul Silvaggio.
"It was very touching,"Silvaggio told WYFF News. "I didn't know whether Walter or Roberta were still alive, but wondered if there were family members who might find sentimental value in the letter.â€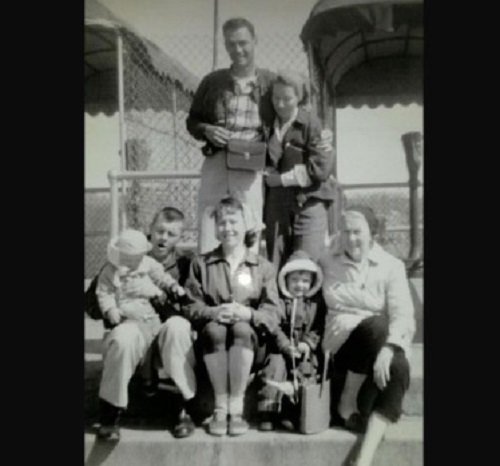 Less than an hour later, Silvaggio found Roberta Smith's nephew Jeffery Campbell living in Pittsburg, PA. After a little digging, Silvaggio discovered that though the Smith's never had children, they were beloved by their nieces and nephews alike. The Campbells remember their Aunt and Uncle's love fondly and were overjoyed to have the piece of history with them again.
The Smith's remained married until Walter passed away in 1971, leaving Roberta to enjoy her family for 40 happy years.
Watch the video below to meet the family and share this great story today!

https://www.youtube.com/watch?v=4o2mRbPRodQ
Want to be happier in just 5 minutes a day? Sign up for Morning Smile and join over 455,000+ people who start each day with good news.