Ever since she can remember Frenchwoman Melanie Regard, who has Down syndrome, dreamt of 'showing people the weather.' The bubbly 21-year-old got her big break earlier this week on a French news station, and the internet can't stop talking about her performance.
In preparation for her television debut, Regard trained four tireless days with her older brother to make sure everything would go as planned. We are happy to say, Regard's performance was totally flawless.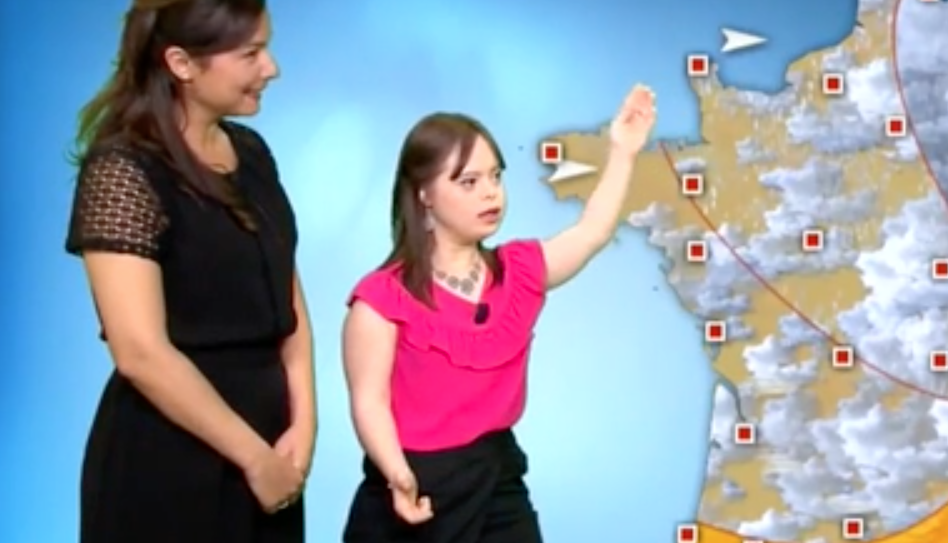 When Regard finally finished her 2 minute overview of the weather and upcoming holiday, the smile on her face is absolutely beautiful. Her 'co-anchor' for the day congratulated Regard and wrapped her up in the most heartfelt and excited embrace.
Weeks before her big performance, a French charity group aimed at social inclusion and awareness started a Facebook group called 'Melanie Can Do It' that has now grown to well over 100,000 likes.
It's beautiful to see a country come together to encourage a wonderful person like Melanie Regard.
Check out her big moment in the video below!
Share and spread a smile.
https://www.youtube.com/watch?v=57mhwQMi2CU
Want to be happier in just 5 minutes a day? Sign up for Morning Smile and join over 455,000+ people who start each day with good news.