"Hello, bags beneath my eyes. You remind me I'm resilient and capable of big things.
Hello, dimple on my butt. You remind me of a newborn baby's smile.
Hello, mole atop my nose. You remind me of a good witch casting spells (and to check for skin cancer).
Hello, wrinkles around my eyes. You remind me of laughter and warm sunshine.
Hello, veins in my hands. You remind me my blood is flowing, and I'm alive.
Hello, stretch marks on my legs. You remind me of lightning bolts brightening the sky.
Hello, Liz staring back at me. You remind me I am whole, not just pieces of a whole.
You are beautiful now, you will be beautiful later, and I love you.
What greetings can you gift your body and self today?
#OdeToMyBody #EDRecovery #MentalHealthAwarenessMonth"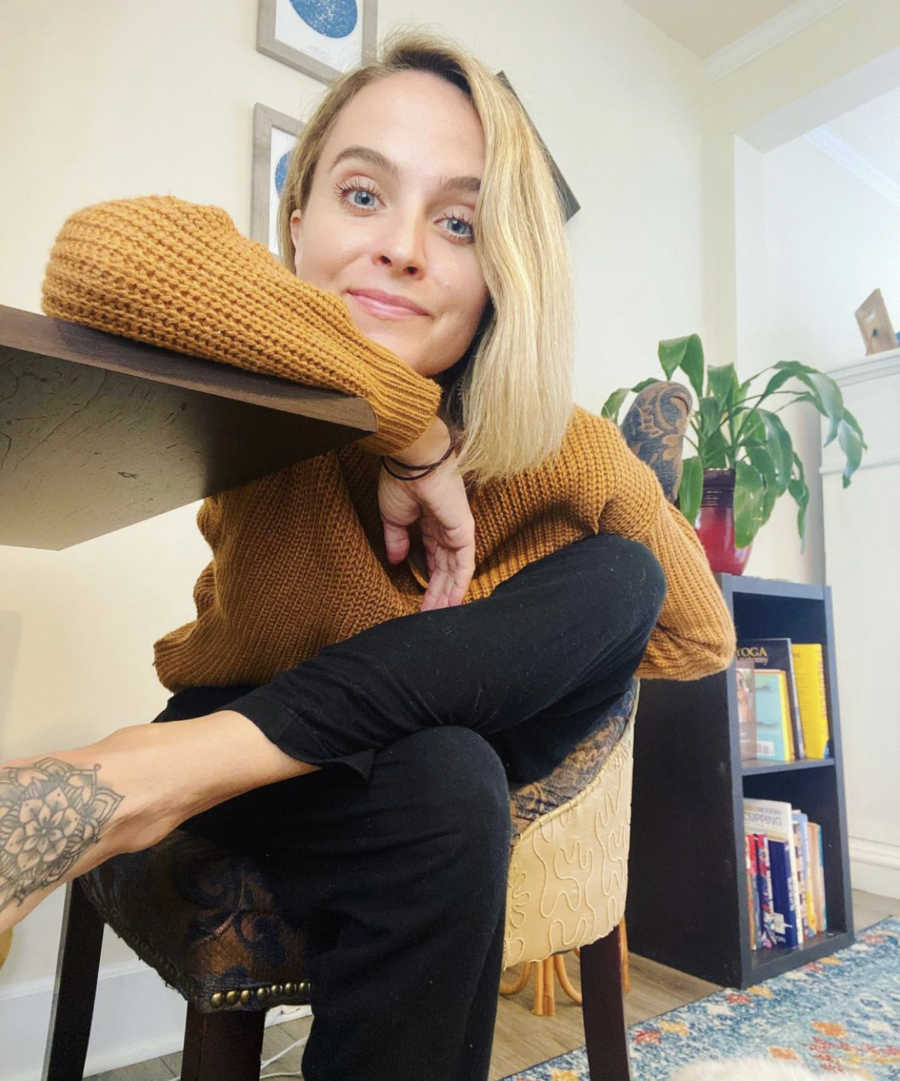 This story was submitted to Love What Matters by Liz Getman of Boone, North Carolina.
Want to be happier in just 5 minutes a day? Sign up for Morning Smile and join over 455,000+ people who start each day with good news.