One of the best parts of growing up is bonding with a family pet. They teach us how to be patient, kind, understanding and playful… really they make us better versions of ourselves. The sad truth is, one day our animal friends leave us behind… albeit with some wonderful memories and lessons learned.
When 3-year-old Luke began asking questions about his dearly departed friend Moe the beagle, his parents came up with a plan to help him find closure.
His mom, Mary, helped Luke write letters with sweet words to his departed Moe. They would address the messages to "Moe Westbrook, Doggie heaven, Cloud 1" and then take them to the mailbox every night. After Luke fell asleep, Mary would go back outside and remove the note so that he wouldn't catch on… Until the fateful evening she forgot to keep up the ruse and accidentally left the note in the mailbox.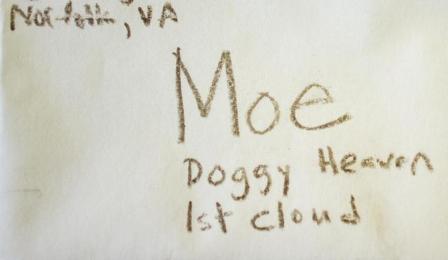 It turns out the mailman found the letter and responded because the next morning there was an unstamped letter in her mailbox addressed to Luke from Moe. It read, "I'm in Doggie Heaven. I play all day. I am happy. Thank you 4 being my friend. I wuv you Luke.â€
The parents were delighted!  And Luke… he was happy but unsurprised to hear back from his best pal; he didn't expect anything less!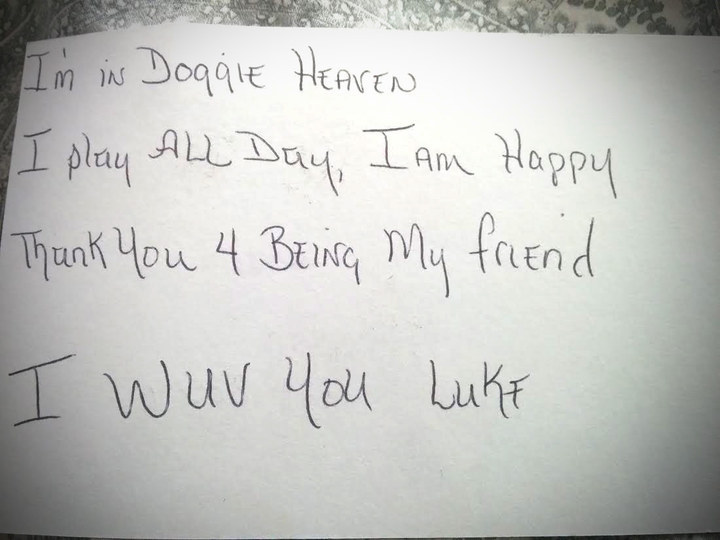 The postal worker behind the message said, "I felt it in my heart,"she said. "Here was a child who had lost his dog, and anytime you love something and it goes away, it hurts.† So she decided to help.
In the same way, let's all be on the lookout for ways to love the people around us, whether they are close loved ones or total strangers. A small gesture can make a lasting difference.
Share if you were moved by this heartwarming story! 
Want to be happier in just 5 minutes a day? Sign up for Morning Smile and join over 455,000+ people who start each day with good news.