Get more stories like this in your inbox! Sign up for Smile, our free daily good news email read by over 825K people!
"Oh, Ben, my sweet second child.
Sometimes it's hard to find the moments that are just for you.
The days go so quickly, and we're always running from one minute to the next.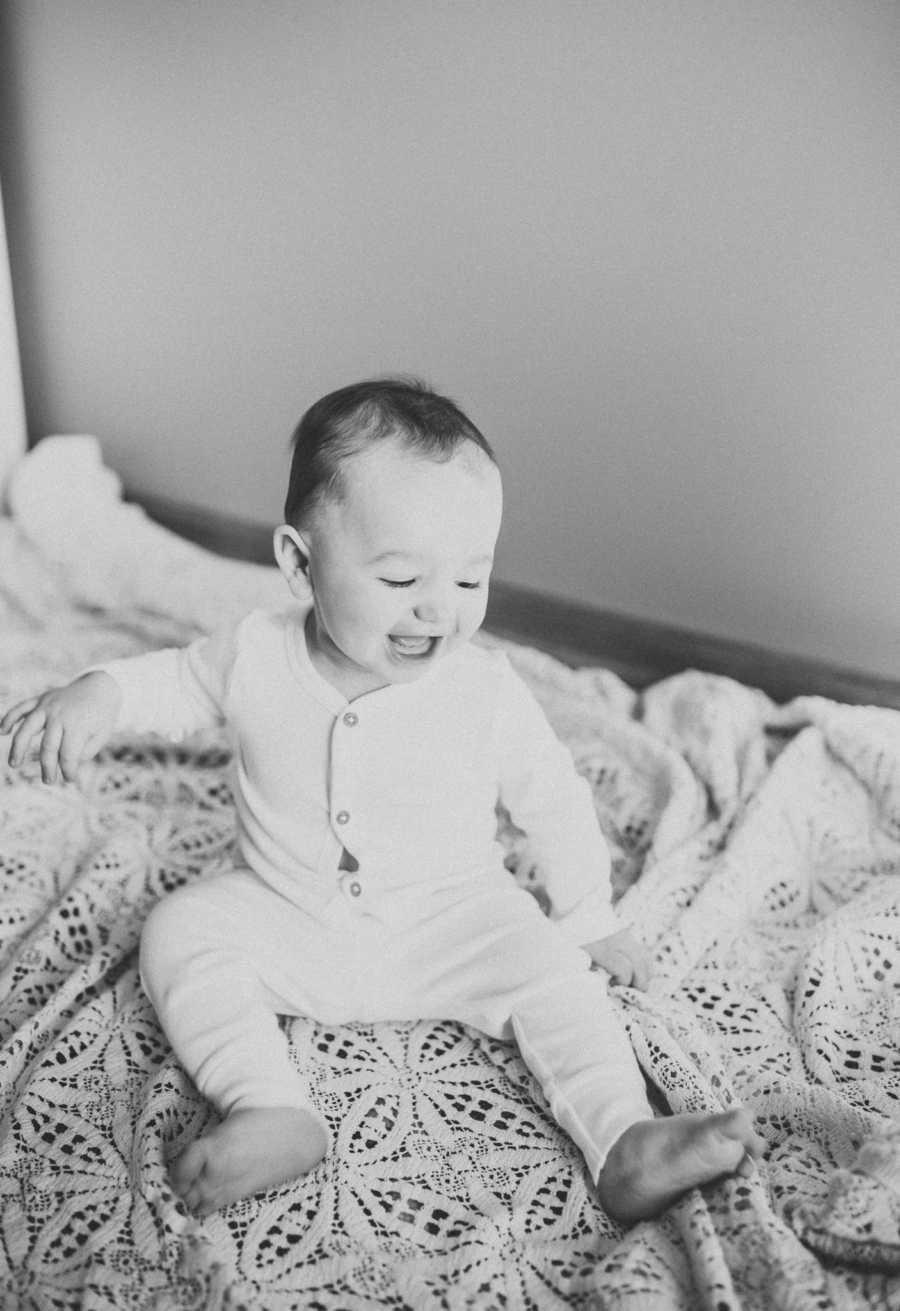 ---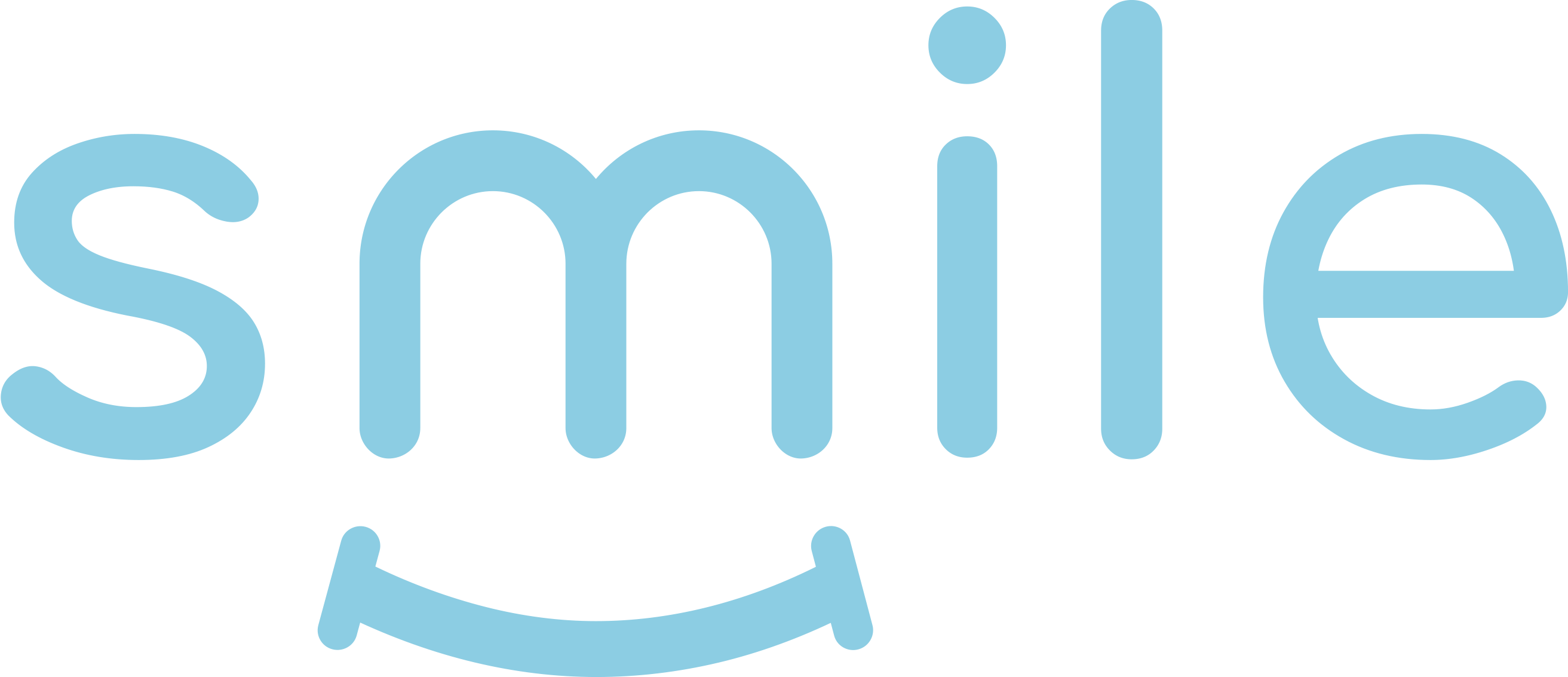 Sign up for our free daily email.
Stay inspired 6 days a week with Smile by InspireMore,
the #1 good news email read by 825K+ people.
---
From the second we get home from school it's a mad dash to bedtime — whip up dinner, feed you and your sister, bath time with both of you that leads to so. much. splashing., wrangling you into pajamas like wrestling an alligator, rocking you to sleep while sister quietly, or not so quietly, plays with toys (but always pauses to kiss your little head).
My attention is always seemingly divided between you two.
But my boy, I see you.
I see you growing and changing right before my eyes.
Your teeny tiny baby-ness is slipping away, and you're learning so, so much.
It excites me and breaks my heart all at the same time.
That personality of yours shines so big these days.
You have the biggest, sweetest, most heart-melting gummy smile — 8+ months and still no sign of teefers.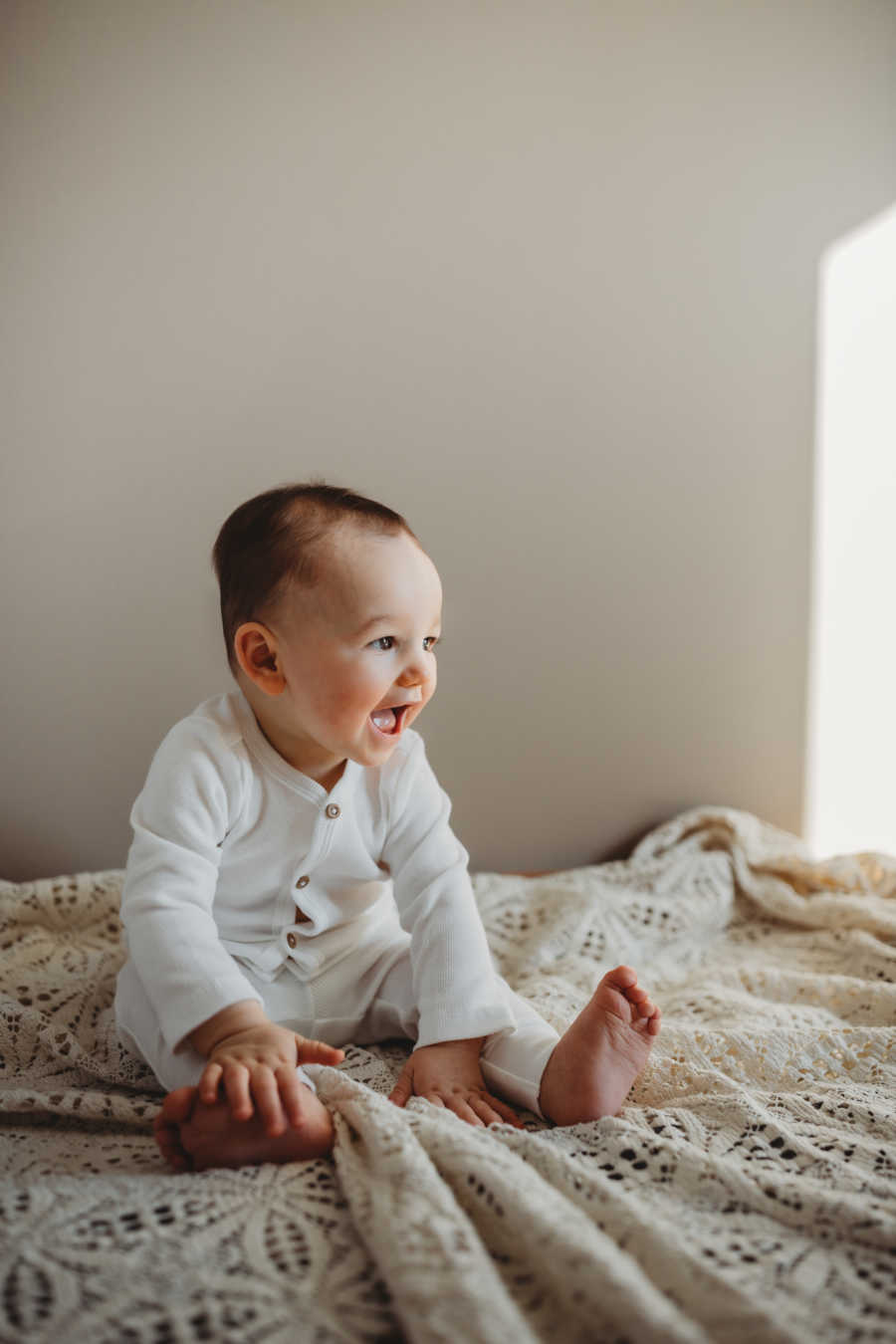 Army crawling everywhere at the speed of light, sitting up like a champ, pulling yourself up on everything.
So excitable, always laughing at your sister and smiling so big when dad gets home.
At 20lbs, you're a tank, wearing 12-month clothes. It won't be long before you catch up to your sister (who weighs in at just 28lbs).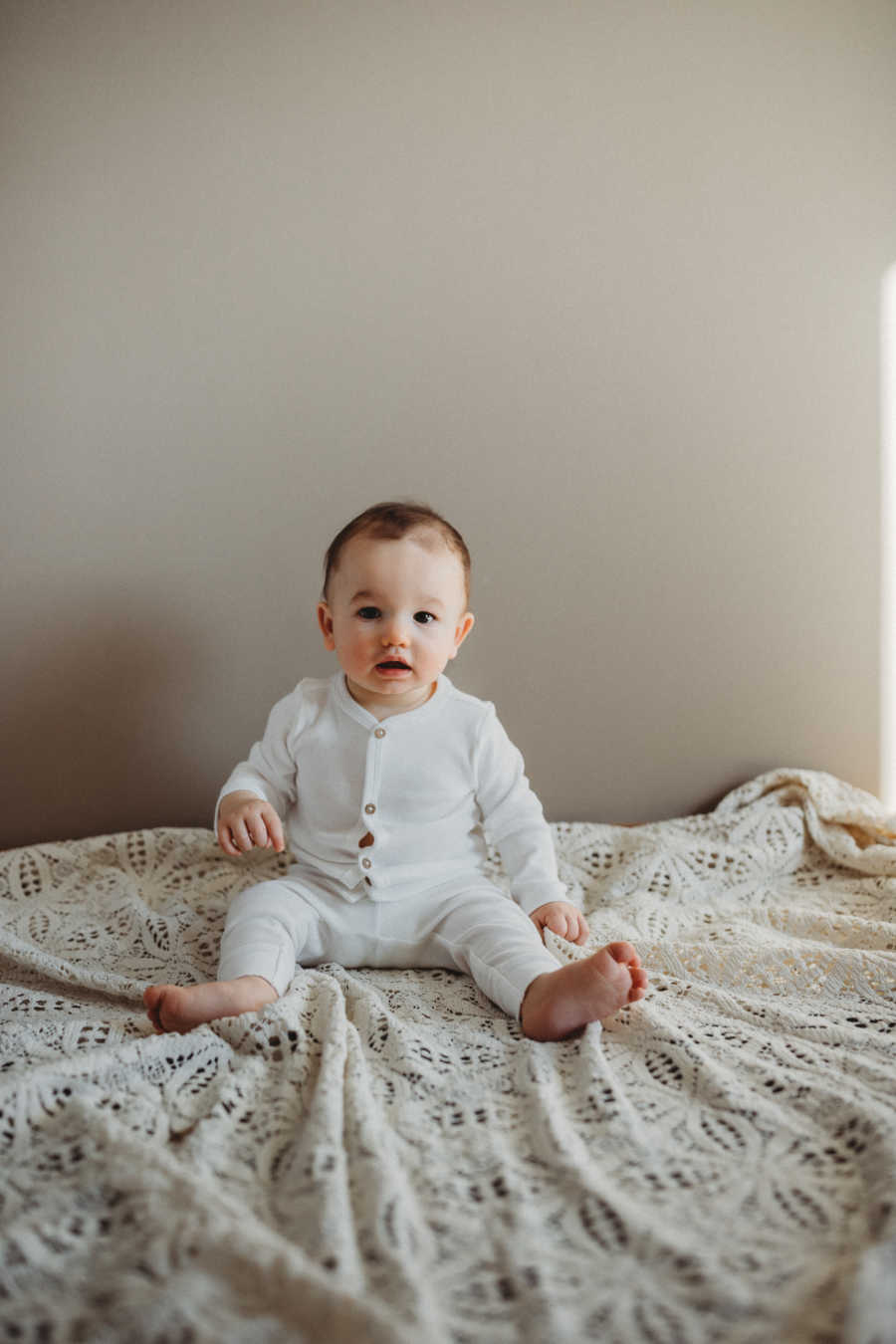 You love food. Especially puffs and mandarin oranges.
You know what you want, and you make it known. You're always talking.
You love your dad, but I think we both know you're a mama's boy — what I've always wanted.
My handsome, dark-haired, brown-eyed boy.
I see you.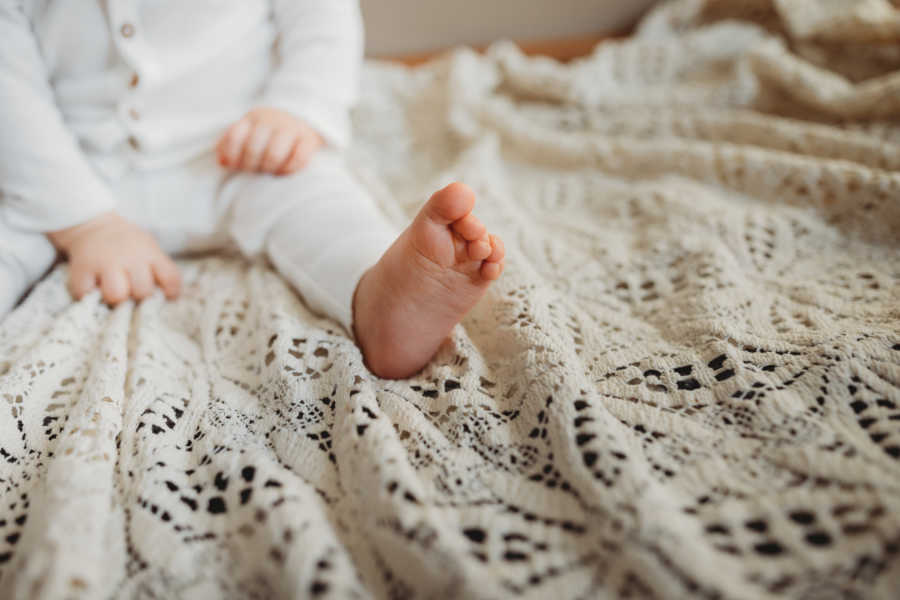 I know so much of your time with me is shared, and I wouldn't have it any other way. There's nothing my mama heart loves more than to see the love between little brother and big sister.
But, I do treasure the moments I get to focus all of my attention on you. To soak in your every detail, to try and freeze this moment in time. Because it's going by so fast.
I love you.
My second child, my favorite boy, my last baby."
This story was submitted to Love What Matters by Kylie Law.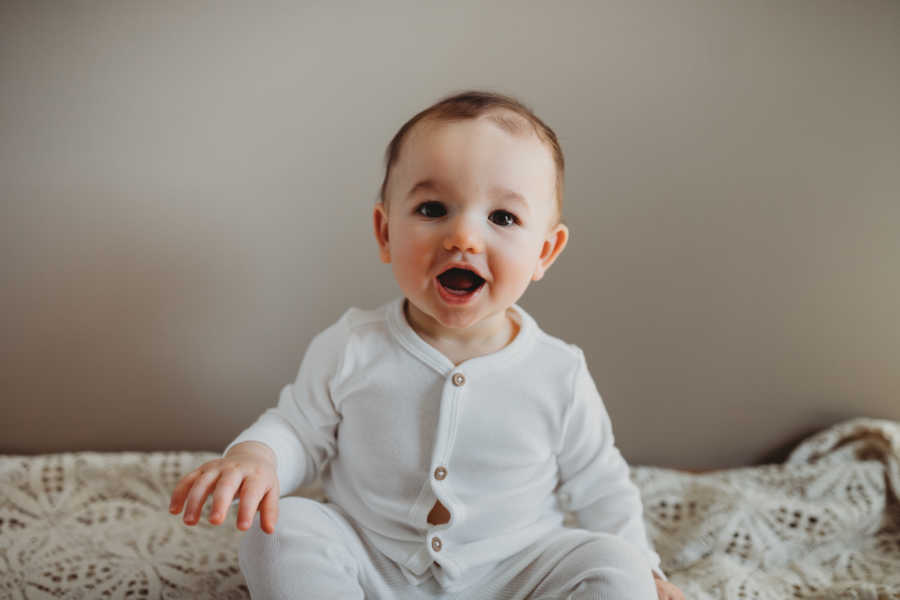 Get more stories like this in your inbox! Sign up for Smile, our free daily good news email read by over 825K people!
Want to be happier in just 5 minutes a day? Sign up for Morning Smile and join over 455,000+ people who start each day with good news.