Before Hailey Benedict became a 2022 CCMA Interactive Artist of the Year, she was a young teen, aspiring to be like her idols.
A singer and songwriter, 14-year-old Hailey was eagerly awaiting her big break in 2016. Two days before seeing one of her favorite stars, country musician Keith Urban, in concert, Hailey posted a video to her Facebook page that she was hoping Urban might come across.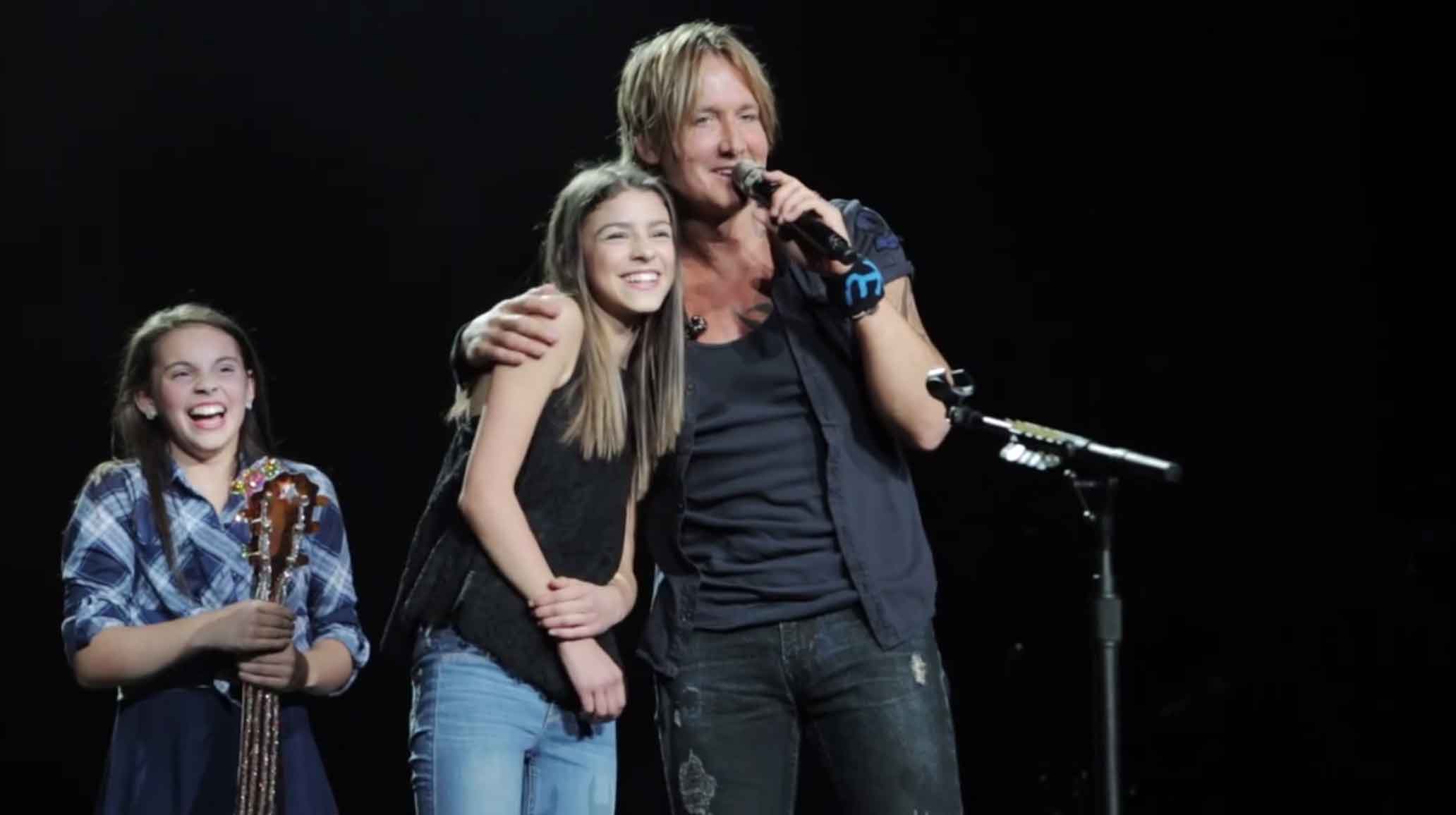 Urban didn't see the cover before his concert like Hailey had hoped… Instead, something happened that completely shocked and went beyond what Hailey could've ever imagined.
As Urban performed his concert, he looked out into the crowd and saw two young girls holding sparkly paper guitars in the audience. For whatever reason, he felt compelled to pull the young sisters up onstage. Those two girls turned out to be Hailey and her sister, McKenna.
"What do you want to do?" Urban asked Hailey. "What's the dream job in life?"
"Be a singer, songwriter," Hailey said.
"Okay, let's get a guitar," was Urban's jaw-dropping response.
He quickly fetched a guitar, stool, and mic stand for the young teen, taking the time to help her tune the instrument. It's absolutely adorable as Urban stands behind Hailey, giving her the full spotlight, when she starts to play.
Not only did Hailey play beautifully, but she sang an original song! The audience went absolutely wild.
Keith Urban himself posted the video of Hailey's performance, saying "I wanna say a HUGE THANK U to Hailey Benedict who blew us away tonite!!!!"
Hailey has come a long way since 2016, but we don't doubt that this pivotal moment still holds a special place in her heart.
Watch Hailey's unforgettable moment with Urban below, and don't forget to share.
Want to be happier in just 5 minutes a day? Sign up for Morning Smile and join over 455,000+ people who start each day with good news.