Nothing compares to growing up with siblings. They are good days and bad but when all said and done family is so special. The anecdotal story below is a perfect example just how different siblings -and people for that matter- can be. You can't always get what you want, but when the positive vibes are flowing you'll find you have what you need.
This father of two twin boys was amazed his sons had such different personalities. Knowing one was  a stark pessimist and the other a total optimist, he used a simple test to teach us all a lesson in positive living. Check out this awesome perspective below.
The Story: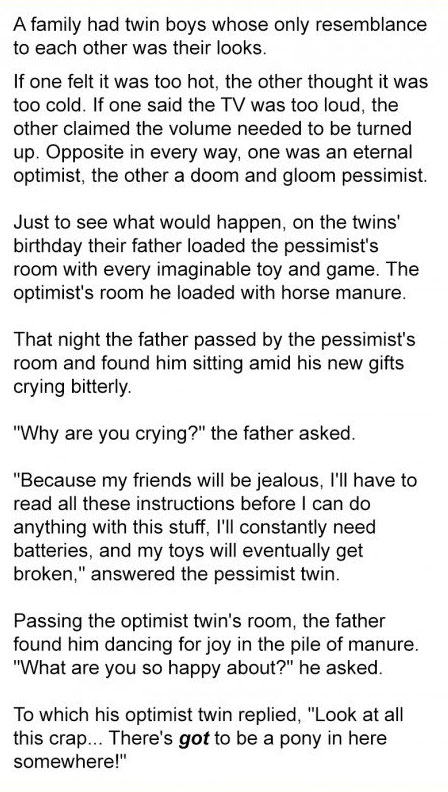 These two kids made it pretty clear to me… I'll take the positive perspective. It's so much better to live life to the fullest!
Share and spread some perspective.
Want to be happier in just 5 minutes a day? Sign up for Morning Smile and join over 455,000+ people who start each day with good news.