Colin Clark has always been an athletic guy who loves spending time outdoors.
Last year, he and his wife Natascha ran a marathon in their hometown of Honolulu, Hawaii. That same night, Colin noticed that his left hand was shaking and he couldn't control it.
At first, he assumed he'd just pushed himself too hard while running. But when he later suffered a seizure, he knew something bigger was going on.
He went to the doctor and underwent a battery of medical tests. That's when they discovered a large tumor pressing into a crucial area of his brain. Colin quickly traveled to Cedars-Sinai Medical Center in Los Angeles, California, to treat his stage 4 glioblastoma.
---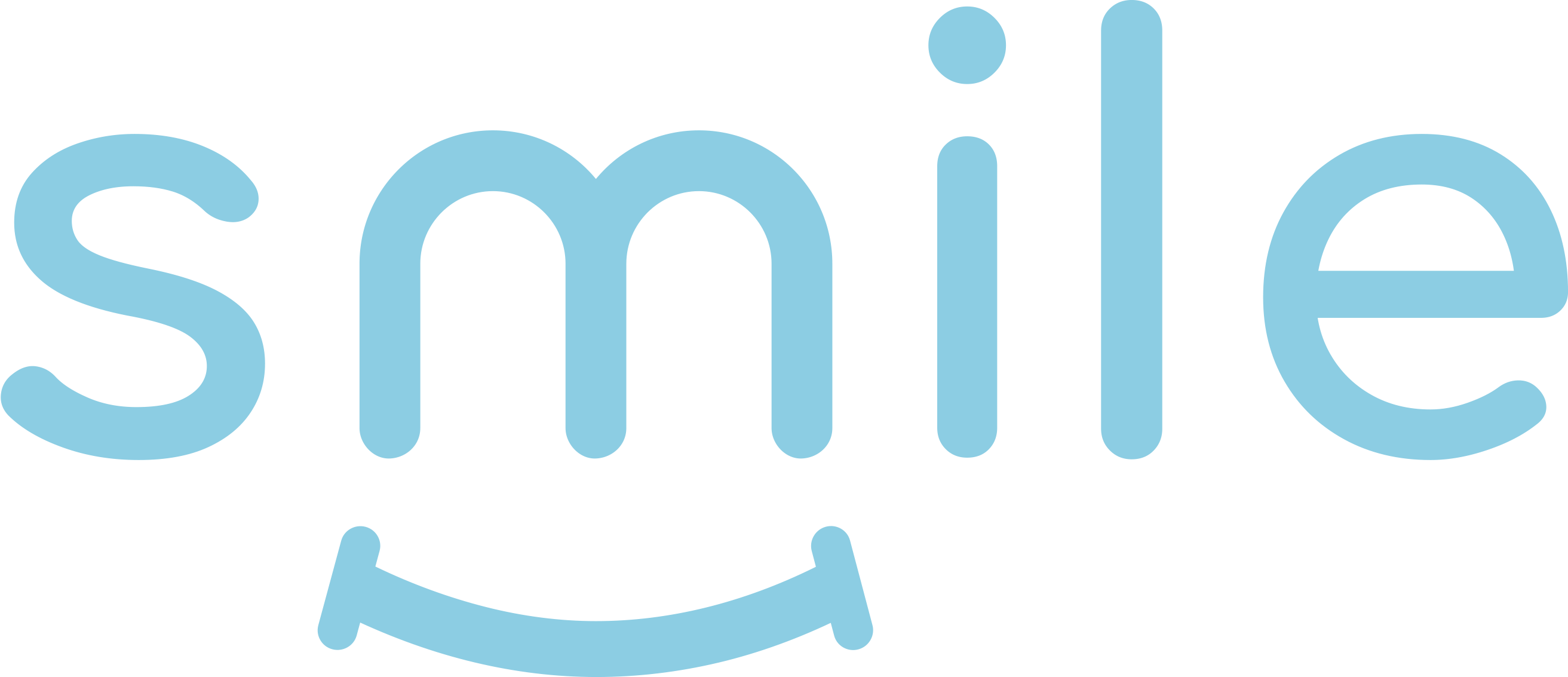 Sign up for our free daily email.
Stay inspired 6 days a week with Smile by InspireMore,
the #1 good news email read by 825K+ people.
---
This aggressive form of brain cancer has a life expectancy that varies widely from person to person. Colin was determined to survive as long as he could, as well as he could, for the sake of his wife and his daughter Nadja.
"Where the tumor was was so close to his motor function that the thought of being paralyzed and unable to speak and various other things, it was just not the direction we wanted to go," Natascha said.
The doctors at Cedars-Sinai decided not to remove the tumor entirely, which could have resulted in paralysis as well as loss of vision, speech, and other faculties. Instead, they attempted to target specific parts of the tumor. Colin underwent two surgeries along with six weeks of radiation and chemotherapy. Through it all, he was determined to keep moving his body and stay as physically and mentally strong as he could.
"We are all terminal, but a brain cancer diagnosis puts it at you like a brick wall," Colin explained. "The diagnosis came at us so fast."
When he finished treatment, Colin headed to rehab to regain his strength. He entered the facility on a stretcher, but thanks to his great attitude and diligent exercise efforts, he recovered quickly.
"I was wheeled into rehabilitation, but when I left three weeks later, I walked out of the facility," he said. "Slowly, but I walked out on my own. This diagnosis has taught me that it's better to start small and do something at 70 percent than never try because you cannot do 100 percent right away."
He returned to Hawaii to press the reset button on his life, and with Natascha's help, he began to set daily fitness goals. A year later, he's running 5Ks and 10Ks regularly and is training for his first Ironman 70.3 race!
"Colin went from bed-bound to participating in 5K races," said Dr. Jeremy Rudnick, who treated him in California. "His spirit is remarkable, and his grit is undeniable."
The athlete now spends countless hours biking, swimming, and running around his beautiful state. He also donates plenty of time to charities, and plans to donate all the money he raises from his Ironman to bring more cancer fighting resources to Hawaii.
"I made a choice to use what time I had left to exploit boundaries and build communities," Colin said. "For me, this means encouraging and inspiring other patients to give life everything they have."
He and his family agreed to "never look back," and that's exactly what they've done! They're determined to make the most of Colin's time, whether that's days, months, or years, to remind the world that life is always precious, with or without a cancer diagnosis.
Those are wise words we can all stand to remember! Share this story to spread their powerful message, and wish Colin luck as he trains for the Ironman race.
Want to be happier in just 5 minutes a day? Sign up for Morning Smile and join over 455,000+ people who start each day with good news.