In March 2018, Carolina Panthers running back Christian McCaffrey had an experience that altered his perspective on life forever.
Christian, his brothers Dylan and Max, and their friend Michael Mann were hiking in Castle Rock in Colorado when they witnessed a terrifying accident. Ahead of them on the steep, rocky trail, seventy-two year-old Dan Smoker, Sr. was hiking with his grandson, thirteen year-old Eli.
Suddenly, Dan's foot slipped from the path, and in an instant he had fallen twenty feet into a crevice below.
Shocked and appalled by what they'd just witnessed, Christian and his friends rushed to the old man's side. Young Eli was understandably frantic as he punched in the numbers to dial his father, Dan Smoker, Jr. while Christian dialed 911. His brother Max held Dan Sr.'s head in his lap, feeling for a pulse.
---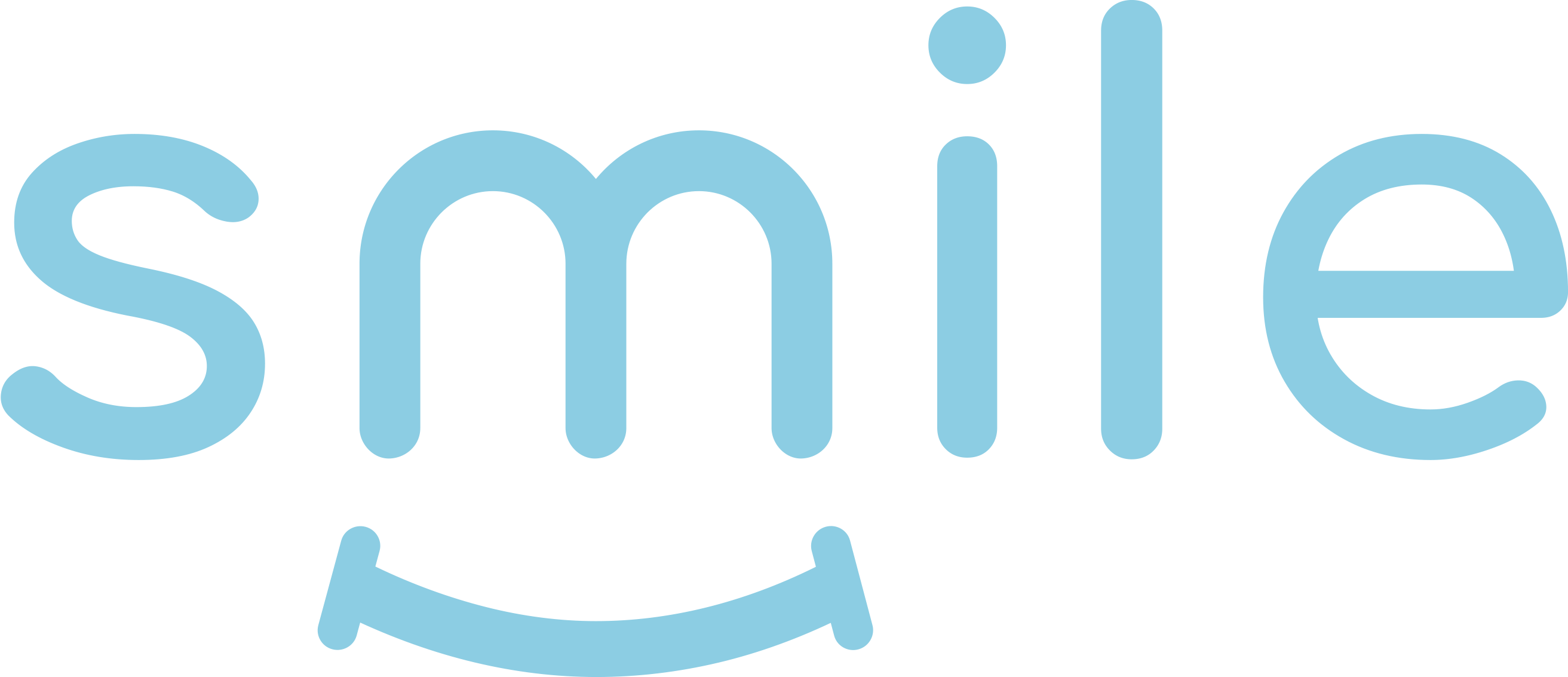 Sign up for our free daily email.
Stay inspired 6 days a week with Smile by InspireMore,
the #1 good news email read by 825K+ people.
---
The harrowing 911 call recording captured the eleven long minutes that the crew spent trying to keep Dan Sr. from slipping into unconsciousness. Though Christian's voice sounds calm and collected on the call, inside he was panicking, fearing he was witnessing Dan Sr.'s last moments on earth.
As Max, who does not know CPR, attempted chest compressions to keep Dan Sr. alive, the McCaffrey family, all devout Christians, began to pray.
Thankfully, paramedics arrived in time to save Dan Sr.
"Basically, I had a broken neck. I had a broken femur. I had a broken pelvis. I had nine broken ribs, and I had some internal abdominal bleeding," Dan Sr. later recalled. "Doctors even said, 'This is a bad case.'"
But little did he know it was not only paramedics who came to his rescue…
The Smokers continued to kept vigil in the hospital the next day, but they were surprised to see the men who'd helped save their patriarch's life appear in the doorway.
At first, the Smoker family had no clue that Christian was an NFL player!
Michael Mann, @run__cmc and @notoriousmax25 are great football players, but even better humans. Yesterday, they helped save my dads life after he fell off of Castle Rock. They comforted my son when he was alone. Then showed up at the hospital to check in. @AdamSchefter @espn pic.twitter.com/MVAdbr2gYV

— Dan Smoker (@dsmokexu) March 4, 2018
Dan Sr. proved to be a tough guy, and soon he was exceeding his doctor's expectations each and every day. After months in rehab, he was even able to go home to continue his healing.
Best yet, he is now walking again, something he wasn't sure he'd ever be able to do.
Dad was able to "figure out" how to walk without a walker today #SmokerStrong pic.twitter.com/NnJWx2H0Gr

— Dan Smoker (@dsmokexu) May 16, 2018
The Panthers organization stepped up in a huge way, sending letters of support to the Smokers, along with an invitation to a future game between Dan Sr.'s home team, the Cincinnati Bengals, and the Panthers.
"The Panthers organization as a whole has been fantastic. They reached out right away to see how things were," Dan Smoker Jr. said. "Pretty early on, they said they were going to send a care package."
Christian says the experience, although traumatic, has strengthened his personal faith and made him appreciate the time he spends with his own family more.
We started a new Easter tradition this morning, hiking to the cross in the rock where dad fell. The moment was poignant, joyful, tearful and powerful pic.twitter.com/fE6h6RvS5c

— Dan Smoker (@dsmokexu) April 1, 2018
"You see something like that, you definitely have a better appreciation for life, and you take every moment in and can't take anything for granted," Christian said. "We had a little decompression time after that where we just looked at life, and you realize it can really be gone in a split second, and you have to appreciate every single moment."
The Smoker and McCaffrey families are now forever bonded by one day that they'll never forget. Christian says he feels drawn to the Smokers because of the goodness he saw in their actions during one of the most stressful experiences of their lives.
Tonight, dad got to meet the man who gave him chest compressions and got his heart beating again after his fall. There are no words that can convey the gratitude we have for Michael #SmokerStrong pic.twitter.com/x0i1trL36v

— Dan Smoker (@dsmokexu) May 1, 2018
"It never matters who you are unless you're a good person," he said. "We saw that in the Smokers, and while they were shocked that we were who we were, they treated us just like normal people."
Dad was supposed to be in the hospital for another month and a half. Today he did yard work. #SmokerStrong pic.twitter.com/IEVaZoHZpq

— Dan Smoker (@dsmokexu) May 26, 2018
The Panthers organization shared a video detailing the day that changed their lives for good. You can watch it below, and please share to help others appreciate every second of their days, too.
Want to be happier in just 5 minutes a day? Sign up for Morning Smile and join over 455,000+ people who start each day with good news.