A misplaced mitten or shopping cart is about the most exciting thing you most people might expect to see in a parking lot. But in Urbandale, Iowa, a parking lot recently played host to something much more exciting — a bobcat family!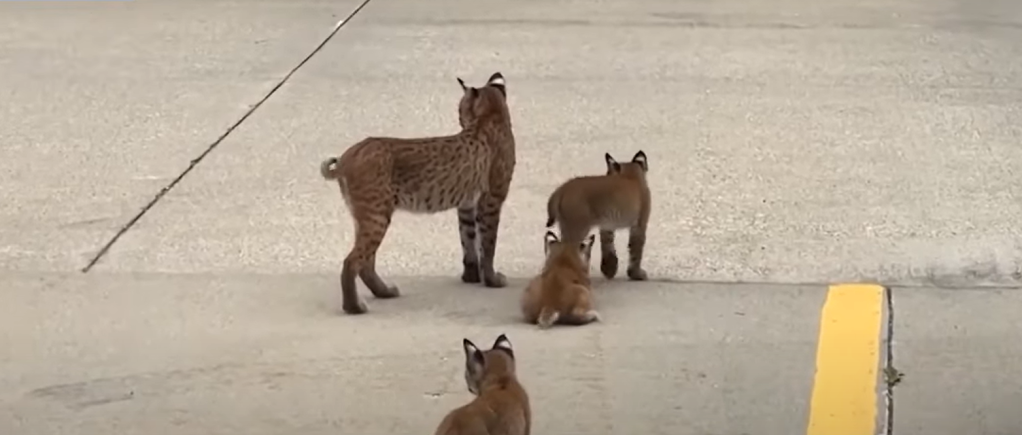 The adorable visitors took over the parking lot of AGR Roofing and Construction, and locals were in awe. According to the Iowa Department of Natural Resources, bobcats usually keep to themselves, especially during the daytime. However, this bobcat family did things differently, and the result was a delightful treat for the lucky observers.
Capturing the moment on video, Jason Button, the sales manager at AGR Roofing and Construction, couldn't help but express his delight.
"They're so cute," Jason said, filming the video.
So next time you're in Iowa, keep an eye out for bobcats. This feline spectacle reminds us that sometimes a simple stroll in a parking lot can turn into something extraordinary. Share this story and brighten someone's day!
You can find the source of this story's featured image here.
Want to be happier in just 5 minutes a day? Sign up for Morning Smile and join over 455,000+ people who start each day with good news.