The Design Develop architecture firm in Slovakia has come up with The Gregory Project, a genius way to make better use of billboards we see everyday on the side of the road. Instead of continuing to use the traditional 2-dimensional billboards, these architectural experts worked to create a triangular design, with a house enclosed between the billboards. These homes are open 24/7 to those who need them.
The minds behind the idea recognize that homelessness is a huge problem and the sad reality that this issue isn't receiving attention it needs by any means. They understand that will take a combination of various fields – psychological, business, and government organizations – to come up with solutions.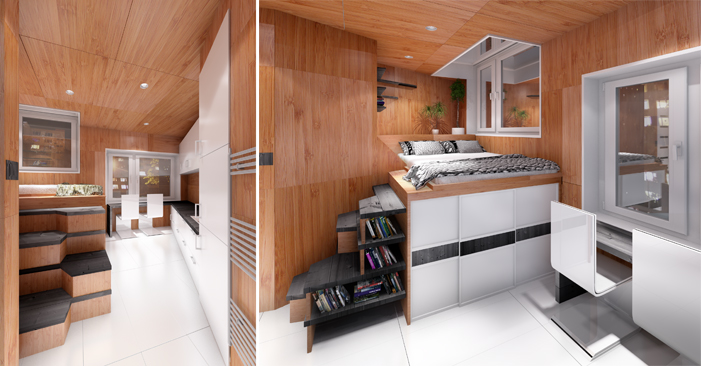 The Gregory Project hopes to inspire advertising agencies and architectural experts worldwide to work together, focusing on a common goal of evolving their cause. Businesses could work with the architects long-term to advertise themselves while also promoting social consciousness.
Want to be happier in just 5 minutes a day? Sign up for Morning Smile and join over 455,000+ people who start each day with good news.