A wonderful thing just happened in South Carolina. 8-year-old Rachel Mennett heard about military veteran Nicholas Bailey from her older brother. His story really touched her heart and she immediately wanted to find a way to help him.
Bailey has mobility issues and Post Traumatic Stress Disorder (PTSD) after serving 2 years in Iraq. According to the U.S. Department of Veteran Affairs, about 11-20% of veterans who served in the Iraq War suffer from PTSD. Symptoms include re-experiencing traumatic events, avoiding places or things that remind the person of the event, being emotionally detached or numb, and having stress, panic attacks, or anxiety.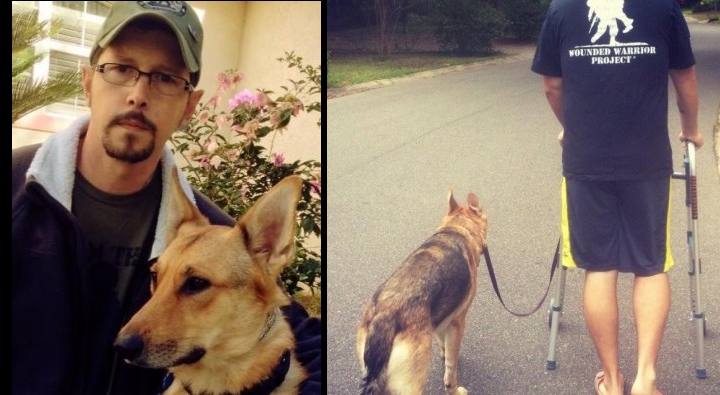 Bailey lives with his wife and dog Abel. Abel was supposed to be a service dog, but the couple could not afford to pay for his $6000 training. Without Abel's aid, Nicholas was having trouble facing his fears, with even small triggers setting off anxiety, and he didn't feel comfortable in normal settings, like the grocery store.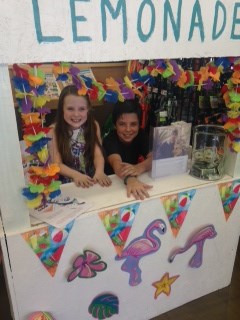 Rachel decided to have a lemonade stand at a pet store to raise money for Abel's training. Her reason for helping Bailey was simple, stating "I wanted to help him because he helped our country." Bailey and Rachel met at the stand and he was brought to tears by her amazing level of compassion. He has a new hero. They have now surpassed the original goal by $1000. Truly awesome.
The Bailey family has set a new goal of $15,000 to complete their training with Abel in Arizona, and they have promised to donate all excess funds to other veterans who need help funding the training of their own service dogs. You can support their mission here.
Learn more about PTSD through the U.S. Department of Veteran Affairs page.
Want to be happier in just 5 minutes a day? Sign up for Morning Smile and join over 455,000+ people who start each day with good news.