It's easy to take physical qualities for granted, but many people are born with differences that make life challenging.
In the past, people with clefts often had trouble performing even seemingly simple tasks like eating and speaking. Thanks to the life-changing surgeries and therapies enabled by Smile Train, more than 1.5 million people with clefts can now focus on letting their true spirits shine. Each of their stories is as unique as they are, yet the common theme is hope and resilience through healing!
1. "When I looked into the mirror, I saw a different person looking back at me – a smiling person. I think that was the first time I ever smiled."
Wang Li of China became withdrawn and reclusive after suffering years of schoolyard bullying because of her cleft. Her parents earned just $25 per week at their factory jobs, so getting surgery to heal her cleft seemed completely out of reach – until they learned about Smile Train. Wang Li went on to become the first person to ever receive free surgery through Smile Train, and it changed her entire world. Believe it or not, the little girl in this photo is now a grown woman with a child of her own!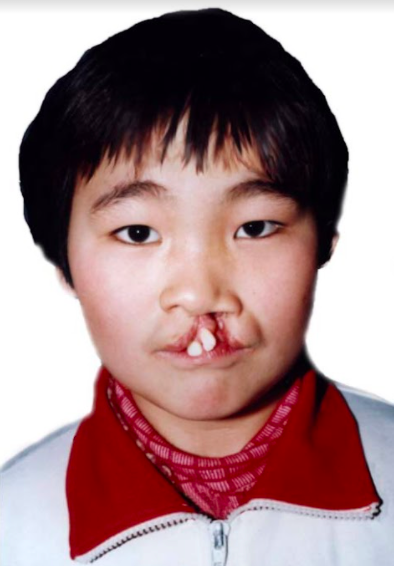 2. "I felt as if he had been born again. … My son was born twice."
The first four months of Miguel's life were fraught with fear and worry. His parents worked day and night at their small grocery store in Argentina to save for their first child, but when Miguel was born with a cleft, all their planning seemed to be for nothing. Miguel's mother cried for weeks, and their first consultations with doctors left them more fearful than ever. 
Thankfully, friends told them how Smile Train provides free cleft services and treatments at local hospitals using donations from around the world. As soon as they stepped into the clinic, they felt like they were finally in the right place. The day Miguel had his first cleft surgery felt like a fresh start for the entire family!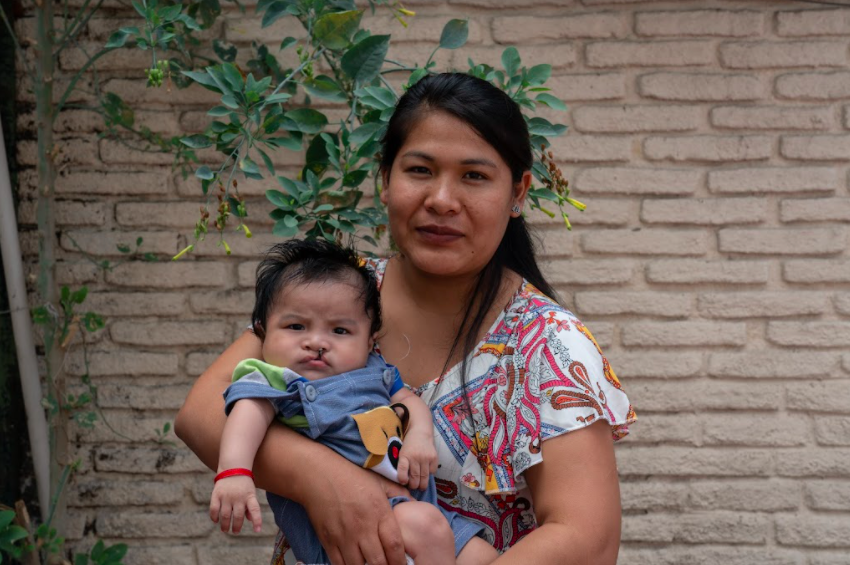 3. "Auner was a lonely boy who was unable to eat and communicate – today he's healthy, will go to school when he is old enough, and can eat anything. It's so satisfying that something so simple can completely change the life of a child."
In 2017, a tiny infant was found malnourished and underweight in the streets of Guatemala. The cop who found the baby noticed he had a cleft, so he knew exactly where to bring him for care. Auner was brought to Smile Train partner Esperanza de Vida, who made sure he got the nutritional needs he'd been lacking. When he was strong enough, Auner had his first Smile Train-sponsored surgery.
When he turned three, Auner's parents tracked him down in the orphanage and revealed they'd been in agony since giving him up. A social worker at the facility worked with the family tirelessly to educate them on his care and treatment needs, and they agreed to keep up with his therapies at home. Auner is now back at home with his biological family and ready to make a fresh start!
4. "You're so beautiful and you're so incredibly compassionate. It doesn't matter what we went through as kids. What matters is that we are here now and we are making an impact. You bring so much to the table. You are very valued. You've got this and you can do anything."
As a child, Naiomi Glasses was so ashamed of her cleft that she refused to speak in public for an entire year.  But today, she's using her voice on a global platform! Naiomi is now a skateboarder, a professional weaver, and a social media influencer who believes no one should be impeded from following their dreams when cleft treatment can help transform their lives.
5. "We are grateful that there are people who care about the less fortunate, like us. We thank the persons who provided us with aid through Smile Train – they have changed our lives. Sahil is able to eat, breathe, and speak normally. He is independent and active."
Sahil and his older sister and brother were all born with clefts, as was their dad, Kamlesh. But where Kamlesh's cleft didn't interfere with his eating or speaking, the children's clefts did. They lived with the conditions for years because they couldn't afford treatment, until a friend told them about a Smile Train partner hospital in a nearby city that could help.
All three went to the center, and all three received free surgery and treatments to heal their clefts! Sahil is now an active child who sees his own joy reflected in his siblings' faces every day.
6. "You have changed my son's future for the best. You have given him the best gift ever. My son was in mental prison, but you have released him. Thank you, Smile Train."
Nkunda's mother worked hard to instill confidence in her son from an early age, but his untreated cleft made him the butt of jokes once he started attending school. The bullying got so bad that he practiced self-harm as a way to dull the mental anguish. His family knew something had to change, and fast.
Luckily, Smile Train sponsored free cleft surgeries at a hospital nearby in the Democratic Republic of the Congo, where they live. Mother and son walked for 3 miles to get to the hospital, where dozens of other families were waiting for their life-changing cleft surgeries, too. Nkunda's cleft was healed that very day, and he's already feeling healthier than ever before.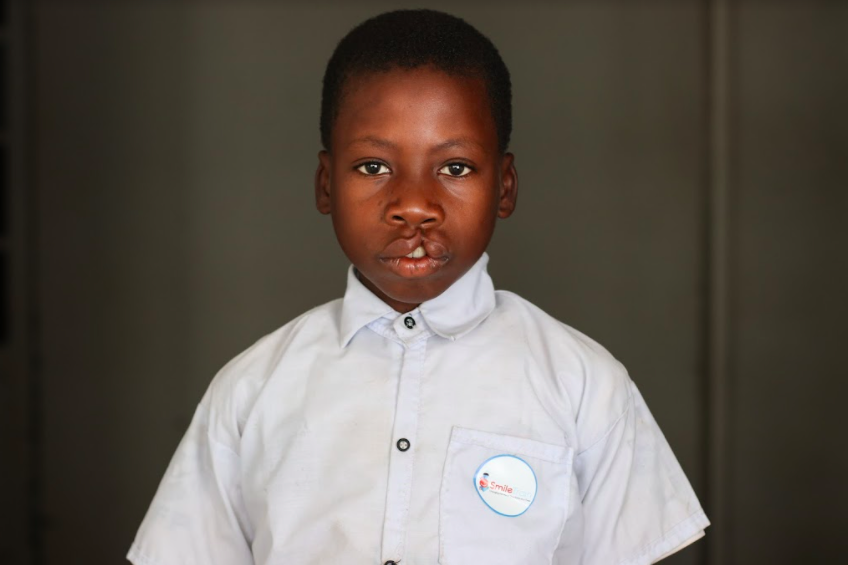 7. "The moment when they show him to you after the surgery, it is as if he were another baby. You ask yourself, 'That is my son?' But it's wonderful to see him like that."
Paola was already 36 weeks pregnant when she learned her baby would be born with a cleft. Her husband was terrified because his niece had a child who died after not receiving care for their cleft, but Paola assured him they'd make sure their baby got the help he needed.
Once he was born, Vicente had a difficult first few weeks at home. Nursing was almost impossible, and he started losing weight. Paola began searching for help again, and found a Smile Train partner  in Santiago, Chile that would heal Vicente's cleft for free! It took months of orthodontic and nutritional work, also sponsored by Smile Train, just to prepare the boy for surgery, but now he's finally living his best life.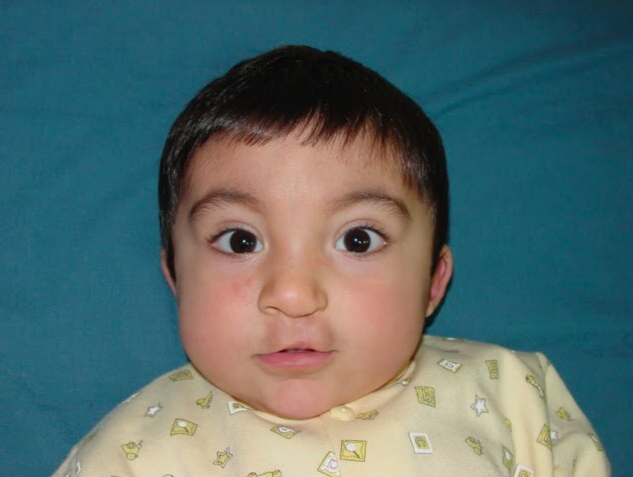 8. "Thank you, Smile Train, for restoring my smile."
Damaris was treated like an outcast from the moment she was born. Life in her Kenyan village was difficult because no one had ever seen someone with a cleft before. It wasn't until she was nearly 17 years old that she heard about Smile Train and was able to receive her surgery. Her life will never be the same, and she'll definitely never hide her smile again.
When people just like you and me donate to Smile Train, we're helping young people change their lives and feel the self-confidence and love everyone deserves to feel. 
Please consider donating today, and don't forget to share this story!
Want to be happier in just 5 minutes a day? Sign up for Morning Smile and join over 455,000+ people who start each day with good news.