This adorable little cutie from the United Kingdom is Connie-Rose Seabourne. She is a lively, beautiful blonde two-year-old who is diagnosed with Down syndrome.  And she is a model.
Connie-Rose was born two months premature to her parents, Julie and Peter, but it wasn't until she was just two weeks old that the doctors diagnosed her with Down syndrome.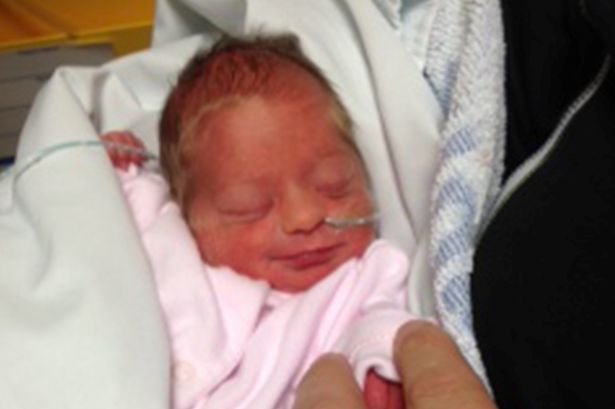 But in no way does her disability define her. In fact, the thing she is known for most by family and friends is her "cheeky" smile.  It's pretty darn adorable.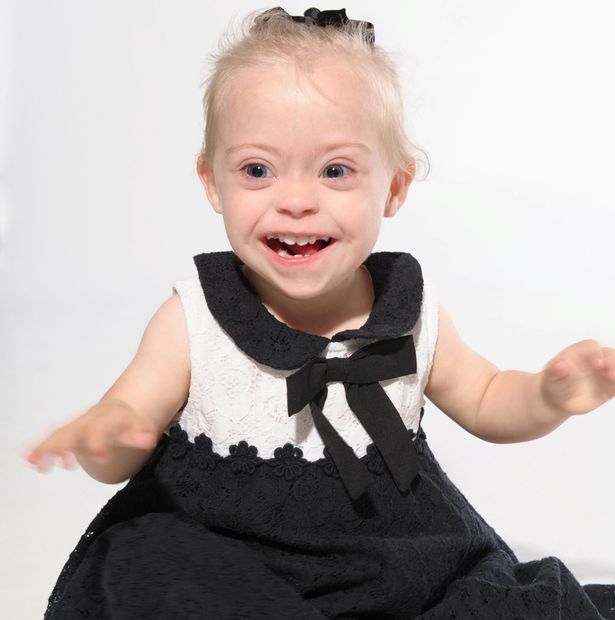 It's so adorable, that Connie-Rose's grin has locked her into TWO modeling contracts! She has the perfect look: innocent, bright, and beautiful.  It was a no-brainer for the modeling agencies.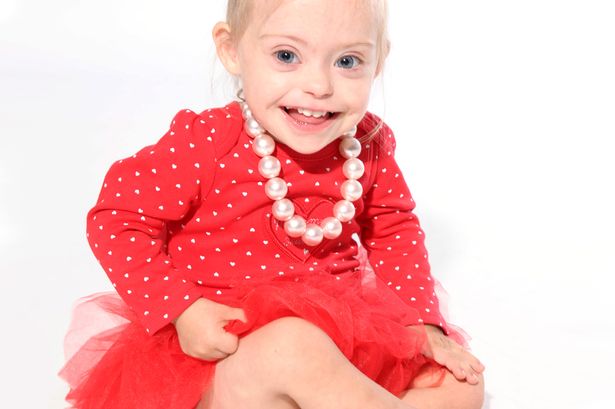 "When I spoke to the agencies about her Down's syndrome diagnosis, no one even batted an eyelid,"Julie told the Daily Mail.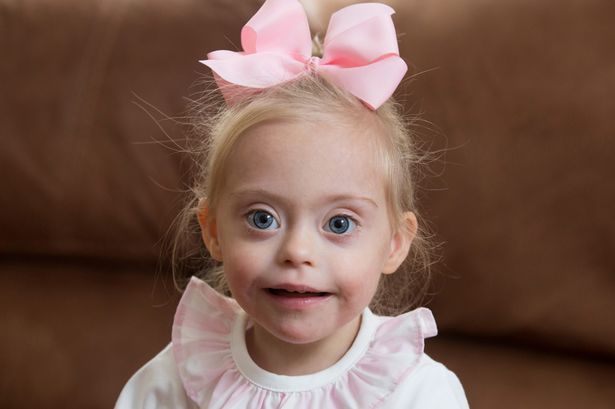 "We have friends whose children have been diagnosed with Down syndrome and have had nothing but positive experiences of children with the diagnosis. It's just another little baby who needs to be loved.â€
The Seabournes also share this perspective in a more active way as they visit different families in the same position to give them strength.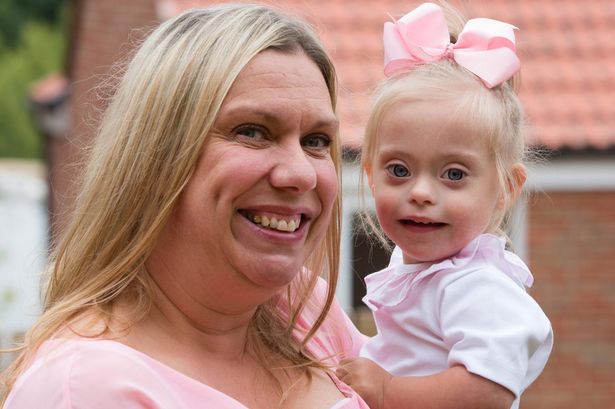 "Some parents struggle with the idea of Down's Syndrome initially and think that life isn't going to be the same again. I try to explain just how much support there is out there for them…. The inclusiveness and equality that my family has experienced has been amazing. It's absolutely fantastic that Connie-Rose will be in the public eye – it's just so positive.â€
Connie-Rose and her family are an example to us all.  Share her sweet, triumphant story today!
Want to be happier in just 5 minutes a day? Sign up for Morning Smile and join over 455,000+ people who start each day with good news.